Toson Khulstai National Park becomes UNESCO Biosphere Reserve
Environment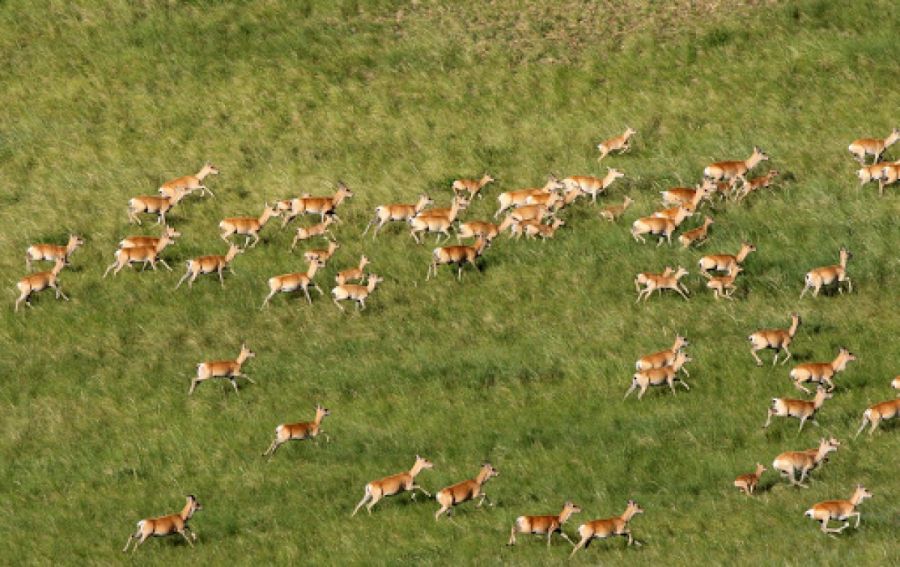 Dornod /MONTSAME/ Toson Khulstai National Park stretching across Bayan-Ovoo and Norovlin soums of Khentii aimag and Khulunbuir and Tsagaan-Ovoo soums of Dornod aimag has been added to the World Network of Biosphere Reserves (WNBR), coordinated under the Man and the Biosphere (MAB) Programme of the United Nations United Nations Educational, Scientific and Cultural Organization (UNESCO).
The decision to add the site along with 24 others of 18 countries to WNBR was made at the 32nd session of the International Co-ordinating Council of the MAB Programme – MAB governing body - held virtually on October 27-28.
The Toson-Khulstai Biosphere Reserve is located in North-Eastern Mongolia between forest steppe and grassland ecosystem and is part of the largest intact temperate grassland on Earth. The biosphere reserve aims to protect the low mountains, rolling hills, and dry steppe ecosystems that are the habitat of the Mongolian gazelle and other wildlife, such as the globally endangered White naped crane, the upland buzzard, the steppe eagle and the Siberian marmot. An agreement was reached with the nomadic herder communities who live seasonally in the area to ensure sustainable grazing practices. The livelihood of about 200 herder families largely depends on ecosystem services provided by the biosphere reserve including seasonal grazing and freshwater for livestock and people.
UNESCO biosphere reserves seek to reconcile human activity with the conservation and sustainable use of biodiversity. They are a central element of UNESCO's research and awareness-raising work to foster innovative sustainable development practices and combat the loss of biodiversity supporting communities and Member States' understanding, valuing and safeguard the living environment.