Exhibition features rare books and works written in Mongolian script
Art & Culture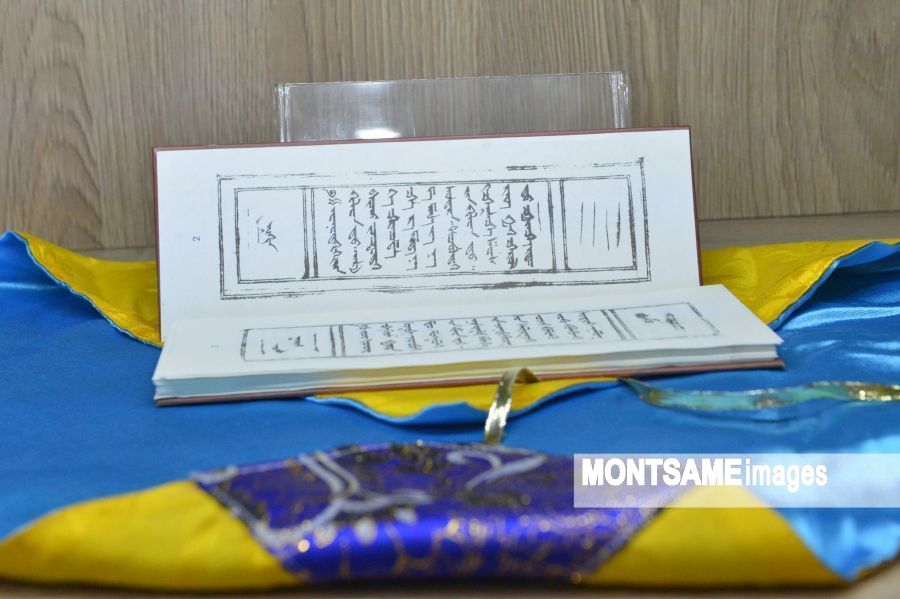 Ulaanbaatar /MONTSAME/ A rare book and Mongolian script reading hall was opened yesterday at the library of the National University of Mongolia (NUM), expanding its scope of service.

Within it, an exhibition was conducted featuring around 400 rare books and works written in Mongolian script, which are being preserved at the university library, the Department of Mongolian Language and Linguistics, the Department of History and the Department of Philosophy and Religious Studies.
Opening of the reading hall is of great significance to preserve and safeguard rare books and printed works written in Mongolian script, which are precious cultural heritage of Mongolian people, as well as to pass down thousand years of literacy treasury to younger generation. Furthermore, the exhibition is being presented in aims of promoting printed works in Mongolian script, putting them into research circulation, revealing rare books being preserved in individuals and enriching treasury fund of the library with rare books, Director of the library of the NUM, doctor, associate professor G.Tseren pointed out.
Preserving and safeguarding national history, mother tongue, script and culture is an immune of existence of Mongolian nationality. We hope that the exhibition would contribute in it, emphasized organizers of the exhibition.
The exhibition featured a magazine "Women's right" (Emegteichuudiin erkh), which was published in Mongolian script in 1919. The magazine being preserved at the library of the NUM and the treasury fund of the National Library of Mongolia included articles such as People's Red Army and Women, Needlework and Women, current state of women in Tuva and unemployed women's life.
In addition, it is possible to see there rare and old books and works such as 83-volume book "The Mongolian version of Ganjuur", 168-volume book "The Chinese version of Ganjuur" printed in Beijing, three-volume book "Blue Chronicle", and sutras such as "Banzragch", "Jadamba", "Altangerel" and "Golden History" (Altan Tovchi) written in Tibetan and Mongolian scripts. A novel "Captain at Fifteen" written by French popular novelist J.Verne in 1888 was published in Mongolian script in 1936.
The first newspaper published in Mongolian script in Harbin from 1909 is also on display at the exhibition. The newspaper was special as published for many years with progressive articles among other newspapers dedicated to Mongolia.
The exhibition will be open for public for three days.