Sh.Battsetseg: We focus on creating information flow between the people
The Mongol Messenger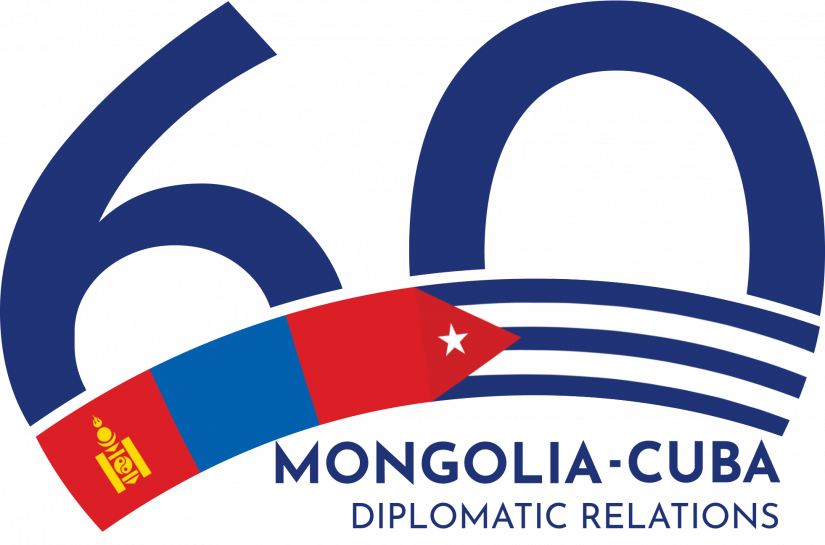 Ulaanbaatar/MONTSAME/. 2020 marks the 60th jubilee of the establishment of diplomatic relations between Mongolia and Cuba. Mutual trust and friendship have been the base of bilateral relations and cooperation. And the pages of relations' history have been thickening with number of memorable events, which define bilateral ties, including historical visits of state and government heads of Mongolia and Cuba, leading physicians and medical specialists studied in Cuba as well as fame of boxers of the two countries, who challenged their power on the international stage. Cooperation between Mongolia and Cuba in modern times has been strengthening and developing in various sectors such as health, biotechnology, education, culture and sports.
Ambassador Extraordinary and Ple­nipotentiary of Mongolia to the Republic of Cuba Sh.Battsetseg presented her letter of credence to President of Cuba Miguel Díaz-Canel on March 13, 2020. In connection with the 60th anniversary of the establishment of diplomatic relations between Mongolia and the Republic of Cuba, we interviewed the Ambassador.
-You have started working as the Ambassador recently. What have you managed to do since your arrival?
-It has been four months since I arrived in Havana. Although it was a quite short term to accomplish large-scale work, it was a reasonable term to prepare for starting a big goal. It is not a beginning, but it has already been sixty years since the traditional relationship was established, to which many senior diplomats made valuable contributions. So it has been conducive to plan my works here, where a good foundation of the bilateral ties was already opened up.
Upon arrival, I have conducted some relevant researches as a preparation for my future works. Now I have the necessary database. Also, a compilation of a chronicle book 'Sixty years of friendship' has been recently completed based on the study. This book is dedicated to the 60th anniversary of the diplomatic relations between Mongolia and Cuba.
As a person who did some research, I will, of course, offer a conclusion from my part. My specialization in policy research has also been very helpful. Thus, I have had a work plan based on findings and analysis. Now, we are working in accordance with it.
-Briefly, how do you see the relations of the two countries?
-2020 marks the 60th anniversary of the establishment of diplomatic relations between Mongolia and the Republic of Cuba. Friendly ties between our two countries have flourished over the past sixty years.
Historically, the two countries have been bolstering bilateral relations and supporting each other in multilateral cooperation, including the United Nations, the Non-Aligned Movement, and the Group of 77.
In the past, the education, health, agriculture, sports, and tourism sectors have been at the forefront of our bilateral relations.
Although our two countries are different in terms of political system and governance, the National Assembly of Cuba adopted the Law on Foreign Investment in March 2014, which allowed foreign individuals and legal entities to operate freely in all sectors except the defense, and ensured the transition of traditional bilateral relations into the more open and economically active relationship.
-Do you plan many works planned?
-We plan to focus on many vital issues in the coming years. It will be driven by a strong desire to make a significant contribution to Mongolia's foreign relations. The most important issue is to solidify the bilateral ties, enrich cooperation with economic content, orientate it to people-to-people links, promote Mongolia as well as disseminate information about Mongolia to as many as people in Latin America and the Caribbean.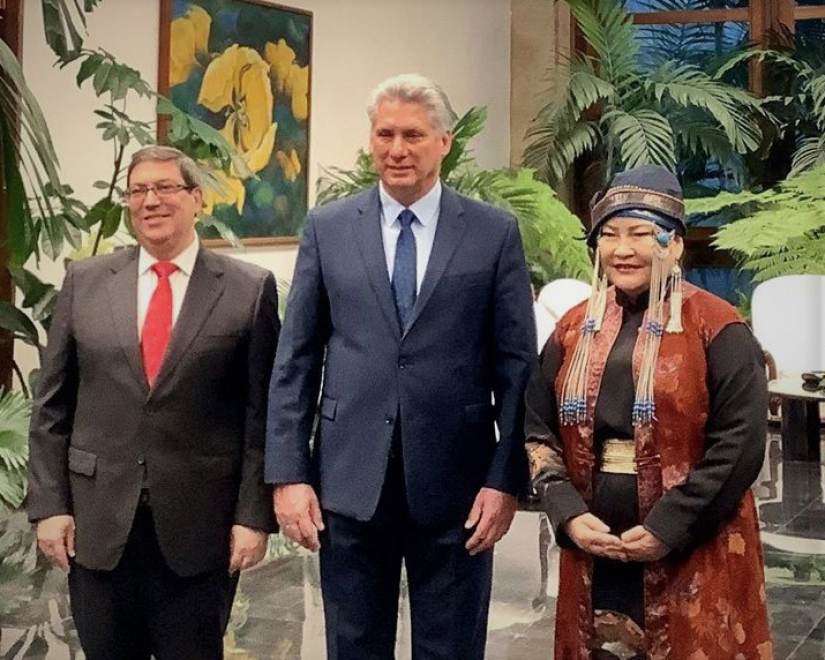 I have become 18th Ambassador Extraordinary and Plenipotentiary of Mongolia during this historical period of the transition where the Republic of Cuba is launching major development projects with a purpose to improve its foreign investment environment, intensify foreign trade, augment exports, develop import-substituting industries, introduce new and advanced technologies, and increase jobs.
My appointment has coincided with the 60th anniversary of the diplomatic relations of the two countries. It provides an opportunity to identify the need to enrich the further history of our relationship with Cuba in many sectors.
Therefore, we aim to focus on the increase of economic impact on the traditional bilateral relations and intensification of activities that can stimulate the trade turnover between the two countries, as well as the project arena of Cuba Economic Cooperation Agency and Mariel Special Development Zone (ZED Mariel).
Mariel Special Development Zone is the first of its type in Cuba and enjoys a privileged geographic location, in the center of the Caribbean Sea, at the crossroads of the main maritime commercial traffic routes in the Western Hemisphere.
-I suppose, traditional coopera­tion in education and health sector will be enhanced?
-Our country has been successively cooperating with Cuba in the educational sector since 1963. To date, the number of Mongolian students who studied on the Cuban government scholarship has reached about 130. Now, the graduates work successfully in their home country.
I, of course, will work to improve the achievements of the two countries in the field of education, and an issue of intensifying health sector relations is essential for our country. Now, it is time to start.
Although Cuba has a population of 11 million, its infant mortality— a key health criterion, is 4.3 percent per 1,000 live births, which indicates how good the country's health sector is. Cuba is a country that has been the most successful in implementing its public health program. We need to learn about Cuban health policy, population health system, and advantages of its planning. On the other hand, Cuba is successfully introducing biotechnology in the health sector. Meetings and talks at the Cuban Institute of Biotechnology have been a crucial part of the recent high-level visits of our country.
We need to explore the possi­bility of supplying the necessary phar­maceuticals such as 'Heberprot-P' injec­tion for diabetic foot ulcers, 'Heberon Alfa R' for the treatment of Hepatitis C virus, 'Heberpenta-L' vaccine against diphtheria, tetanus, pertussis, Hepatitis B and Haemophilus influenza type B, 'MENGOC-BC' vaccine for meningitis prevention, NASVAC nasal spray for Hepatitis B and Delta treatment as well as others to Mongolia from Cuba at a low price.
When the bilateral cooperation in the health sector is developed with great importance attached to biotechnology, a new platform of mutually bene­fi­cial cooperation between the two coun­tries will become available.
In the next part, we have taken into account the fact that information flow, access, and exchange between the citizens of the two countries is relatively weak due to the geographical remoteness of our two countries.
Information communications tech­nologies of countries in Latin America and Caribbean surrounding Cuba have highly developed. I have been feeling it more since I arrived. For instance, the information technology industry in Mexico and Colombia is now coming up following China in the world.
The information technology pro­duc­tion of these countries has reached a level that can have a direct impact on their economies. Globally, relationships are being expanded by using the advantages of the era of information. We have to move forward together.
Instead of being dissatisfied with the present situation, we should explore opportunity-based research and focus much more on creating information flow between the people of the two countries. Here, we have a broader opportunity to promote our country. Therefore, we intend to work closely with PRENSA LATINA News Agency that delivers news in Spanish, English, Portuguese, Russian and Italian languages, distributes almost 240-page information daily, providing 1.8 million readers with latest information as well as has become a bridge to connect us to world countries. We have to get into the right flow of information, and we can promote our country more effectively. In the promotional section, we plan to open a 'Ger of Nomad Culture' besides traditional arts and cultural activities. I have some experience in establishing a Mongolian Cultural Center in Indonesia.
This time, it will not be the same cultural center, but we aim to open a mobile Ger dwelling that will promote Mongolian history, culture, and arts. It will not be a one-time investment but a continuous project.
The Embassy, of course, sees it as an opportunity to promote Mongolian history, culture and arts in the Cuban local areas and districts of Havana through a way of mobile Ger. For Cuba's current situation, political system, and even the form of governance, it is very suitable to promote nomadic culture and arts.
Furthermore, we see an opportunity that Cuban volunteers can continue this kind of activity; thus, we need to train our people. In short, there is a lot to do.
Mongolians have a very positive perception of Cuba and the Cuban people. Please give the best information about the country where you work in one sentence.
I love reading what Christopher Columbus said about the nature of Cuba, "…this is the most beautiful land that human eyes have ever seen..." after he first set foot in this place.
I have a desire to do substantial works for the expansion of bilateral relations because I will never forget these truly patriotic, heroic, patient, open-hearted, shy, and humble yet emotional people and the cities adorned with a mixture of architectural styles.