UN COVID-19 Multi-Partner Trust Fund Joint Programme launched in Mongolia
Society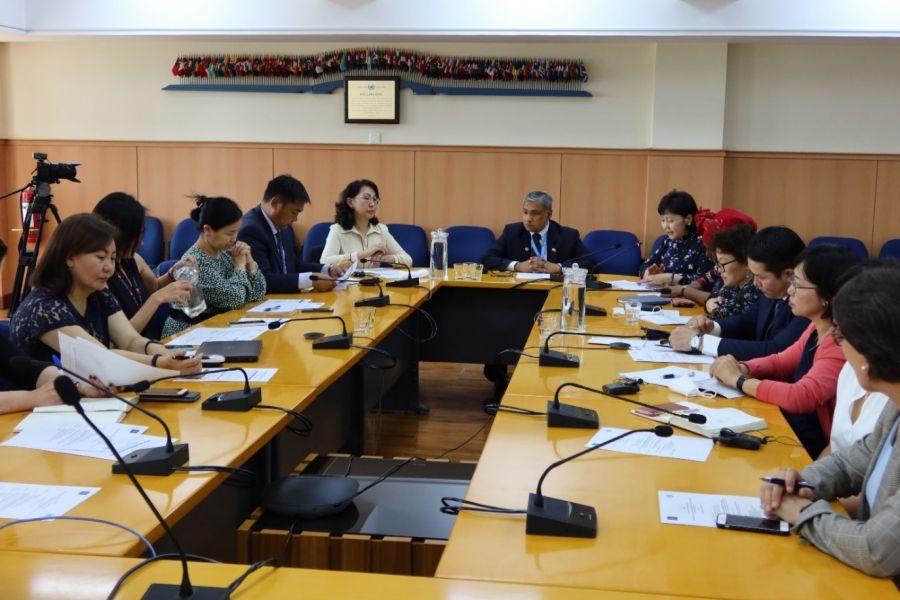 When: June 18, 2020
Where: UN House in UB, Mongolia

The UN Joint Programme on "Strengthening the national capacity to suppress transmission and maintain essential services in the COVID-19 pandemic in Mongolia" was officially launched by Mr. Tapan Mishra, the UN Resident Coordinator in Mongolia. The amount of the Multi-Partner Trust Fund (MPTF) Joint Programme is USD 1 million and it is a part of the UN multilateral response in Mongolia that is being provided under the UN Resident Coordinator's overall leadership across the three components: 1) Health response, led by WHO; 2) Humanitarian response, as detailed in the OCHA; 3) Socio-economic response led by UNDP. This new programme was developed in line with the three objectives of the UN Secretary General's call for solidarity, a plea for global action to stop the COVID-19 pandemic and the suffering it has caused.
UN team is exploring more opportunities for common financing mechanisms, including the existing UN COVID-19 Response and Recovery Fund for channeling donor resources and earmarking them to Mongolia. It will help amplify the results of the COVID-19 response in Mongolia and ensure that the results are widely publicized globally.
The programme is being funded by the UN COVID-19 Response and Recovery Fund established by the Secretary-General in late March of 2020. Mongolia became one of the first 47 countries who benefited from this Fund. As of today, the UN Country Team contributed about USD 4 Million within the mobilized amount of USD 6.1 million by Humanitarian Country Team from 28 donors for 13 different types of interventions. This is the third UN Joint Programme in the country that demonstrates fulfilment of the UN Development System Reform Agenda on the ground. All programme activities should be completed until the end of this year.

The current joint programme will be implemented by 4 UN agencies, including WHO, UNICEF, UNESCO and UNFPA to ensure a cohesive UN System response to the Government of Mongolia and deliver results in a very short timeframe. This program will cover health and educational sectors and Ministry of Health and Ministry of Education, Culture, and Sports are the key implementing partners from the government side.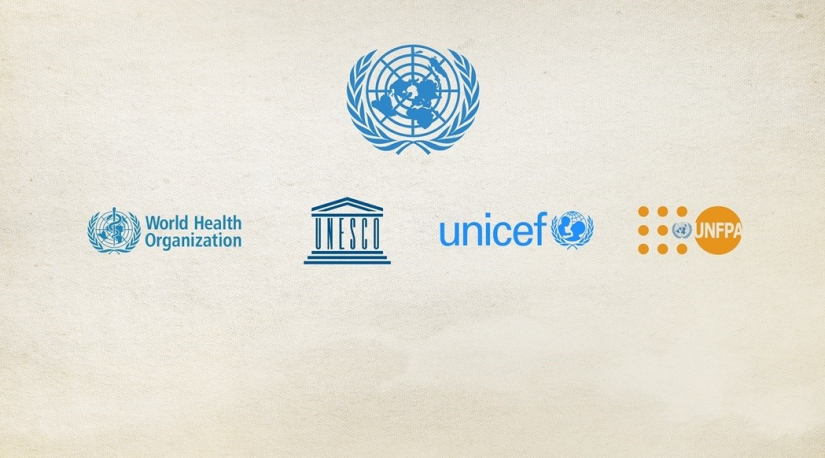 Ms. Amarjargal Yadam, State Secretary of the Ministry of Health commemorates the UN Team and highlights the importance of "UN COVID-19 Multi-party Trust Fund Joint Programme" for the health sector in Mongolia and valued the timely support and significant role it can play in COVID-19 epidemic response and preparedness. Within this program, capacity of seven laboratories in four regions and selected aimags will be strengthened, in specific, safety of laboratories and human resource capacity will be improved.

This will make a significant contribution to the development of the country's health sector. The State Secretary expressed her deepest gratitude to Mr. Tapan Mishra, the UN Resident Coordinator in Mongolia and Dr. Sergey Diorditsa, the WHO Representative to Mongolia, for identifying the challenges facing the laboratory capacity, guiding the implementation of this joint program, and providing prompt technical as well as professional methodological assistance. In the future, the Government of Mongolia, including the Ministry of Health, will work closely with the United Nations and the World Health Organization to ensure the preparedness and response to the coronavirus pandemic.
Ms. Tsedevsuren Lkhagva, State Secretary of the Ministry of Education, Culture, Science and Sports expressed her sincere appreciation to UN Mongolia, in specific Resident Coordinator and RCO team, for initiating implementation of this project, jointly designing the project proposal in consultation with respective organizations, and coordinating the final approval of the project proposal. The Ministry is now able to jointly implement the project components with UNESCO, UNFPA, and UNICEF.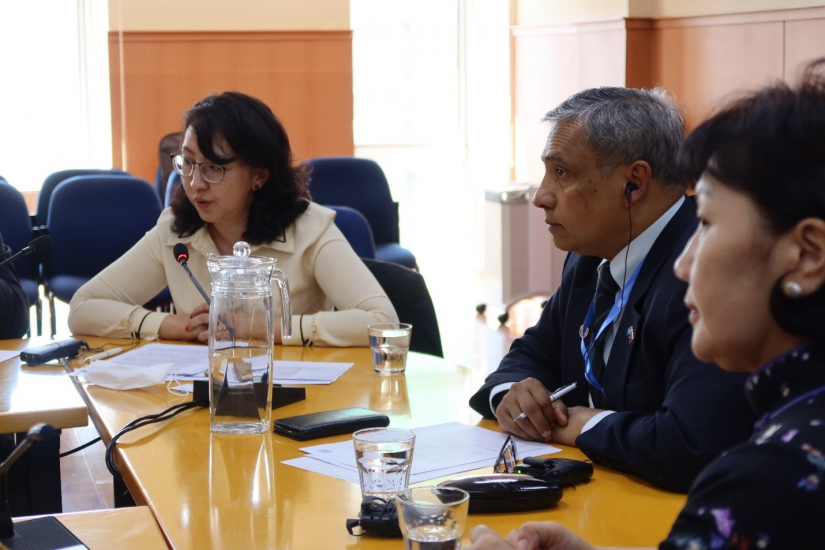 In connection with the transition to a high level of preparedness in Mongolia, 263.3 thousand kindergarten children, 640.4 thousand secondary and high school students, and 148,446 university and college students were placed under quarantine and restricted in movement. From February 3, 2020 to June 1, 2020, only 75-80 days of lessons and training activities were organized via online and teleschooling.

The plan addresses measures such as the establishment of a system at all stages for coordinating preparedness and prevention of communicable diseases in the environment of kindergartens and schools, human resource capacity building, efficiency of cross-sectorial information flows, and establishment of evidence based information networks.
As a result of successful implementation of this project, it is expected to have improved quality of e-learning content, methodology and assessment; policy coordination system for enabling the introduction of information, communication, and technology in the educational sector and e-learning platform covering the entire public. Finally, based on best practices, further planning for the provision of educational services in emergency circumstances will be identified and the capacity of organizations and staff will be strengthened.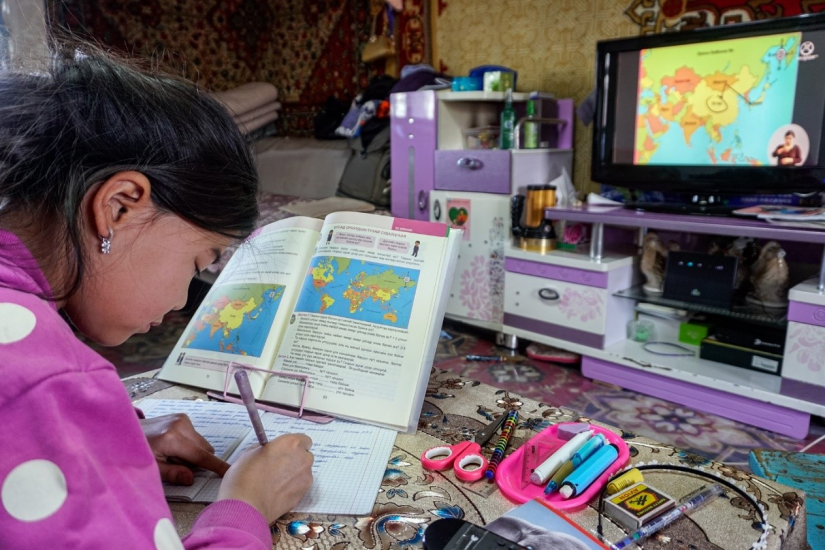 This proposed programme interventions will be implemented throughout the following two dimensions:

1) In terms of health preparedness and response, the programme focused on immediate support for health preparedness, including personal protective equipment (PPE), emergency hygienic and laboratory testing equipment and supplies. According to the research, the control capacity for COVID-19 is insufficient. As of today, COVID-19 diagnostics capacity to detect COVID-19 is in 17 provinces out of a total of 21 provinces. It is thus very urgent to build the diagnostics capacity in the provinces so that possible cases can be reliably tested at the local level. Therefore in order to support laboratory capacity to detect specific types of virus, the GeneXpert machines, PPEs, and essential hygienic equipment will be procured by the program.
2) In terms of maintenance of critical education services, the programme focused on immediate support for additional contents and distribution across the country using currently available methodologies and distribution channels to be used during the summer, high quality methodologies, gender sensitive contents and assessments for a-learning for all children, including those with special needs, is in place. Essential e-learning systems and technologies would be supporting the delivery and access to the core-curriculum to all end-users. It is also expected that the foundation for integration of E-learning in Mongolia's education policy and regulatory framework would be prepared.
As a result of implementing these proposed program interventions in health sector, impact to targeted beneficiaries would be visible and inclusive. Percentage of population and front-line workers will be benefited from the supply of emergency medical equipment, laboratory tests and PPE and such expected outcome is fully aligned with Sustainable Development Goal (SDG) # 3 (good health & well-being) and SDG 5 (gender equality). In regards to educational sector, percentage of girls and boys from disadvantaged groups benefited from immediate support to deliver current educational programmes would be important factor towards achieving SDG 10 (reduced inequalities).