"Khuree Tsam-2020" religious and cultural festival to take place on June 26-30
Art & Culture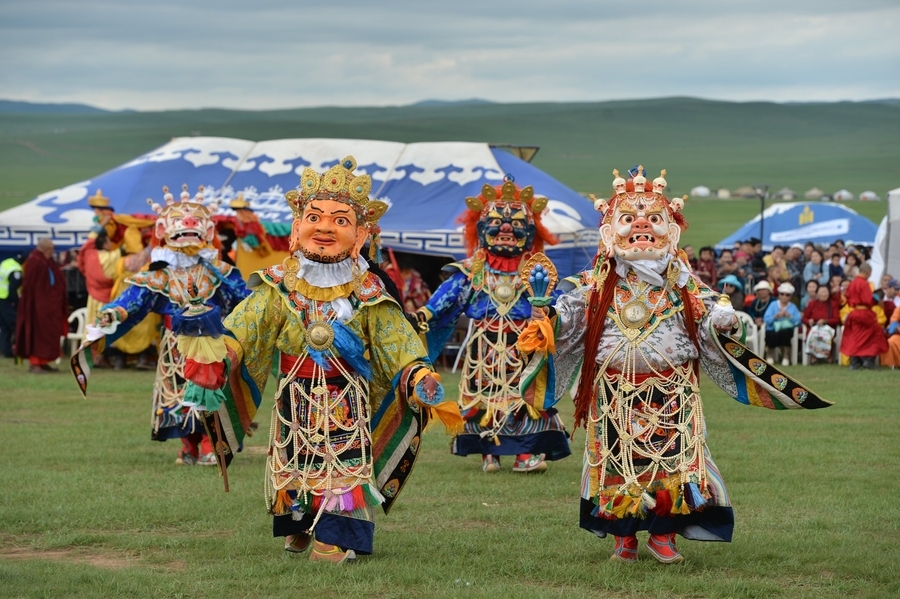 Ulaanbaatar /MONTSAME/ "Khuree Tsam-2020" religious and cultural festival will take place on June 26-30, reports Gandantegchinlen Monastery. Due to the global pandemic, "Danshig Naadam" will not be held this year. Only Tsam Dance Performance will be live streamed through TV channels to the public on June 29.
Head of Press and Public Relations Department of Gandantegchinlen Monastery J.Odgarid said ""Khuree Tsam" or known as "Jahar Tsam" will be performed on June 29 at the central field of Battsagaan Temple. On the last day of ministration activities of "Khuree Tsam 2020", sor zalakh-Ceremony of Burning of All Negatives will be held. As it makes huge fire, emergency management offices will put control on it.
"95 lamas of Gandantegchinlen Monastery started their preparation for "Tsam" after Tsagaan Sar. Young lamas will not partake in the Tsam performance due to the pandemic. Ministration activities of "Jahar Tsam" will start on June 27 and it will run until June 29 according to the regulations. We are working to broadcast Tsam rituals to the public through all potential media channels. Therefore, prayers are able to watch the event through television channels and social network." Manager of "Khuree Tsam 2020" event S.Ishtsog said.
Incidentally, the "Tsam" dance ceremony has spread in the 8th century in Tibet. The First Tsam dance was performed at then Ikh Khuree in 1811 by the request of IV Bogd Jibtsundamba Khutagt. "Khuree Tsam" is special as it has roles of Deity Ochirvaani, who is believed to be a special protector for Mongolia, Tsagaan Uvgun (White Old Man) and deities of four mountains surrounding Ulaanbaatar city.