Last session of current parliament adjourned
Politics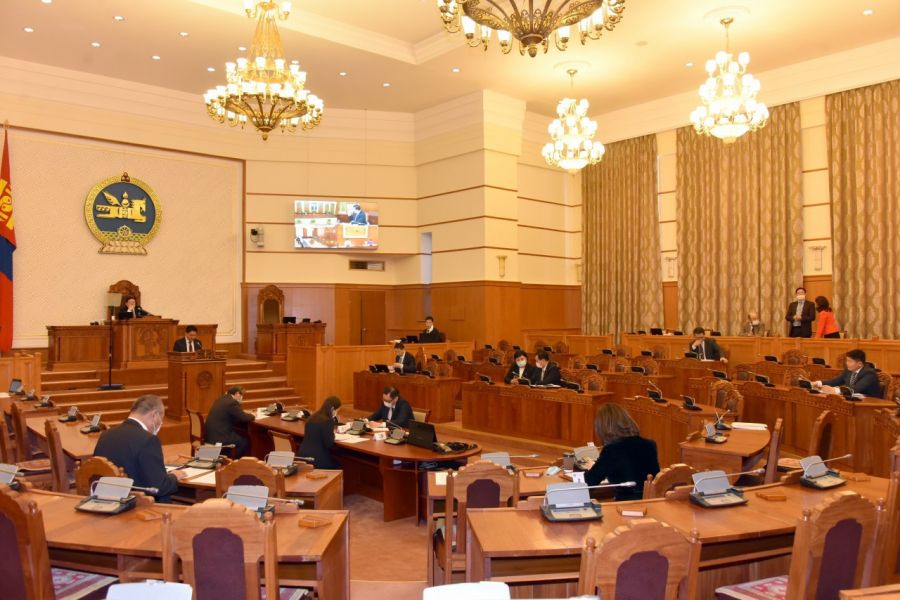 Ulaanbaatar /MONTSAME/. The last session of the current State Great Khural, the Mongolian parliament, formed by the 2016 parliamentary elections, was adjourned on May 15.
During its parliamentary term, the State Great Khural convened 11 regular and special sessions and passed about 1,400 laws and resolutions. G.Zandashatar, the Speaker of the State Great Khural, said that the final approval of the amendments to the Constitution, which had been discussed for more than 20 years, was a highlight. More than 60 consultations, public hearings, and open debates have been held and as a result, the practice of drafting laws together with the public was established during this parliamentary term.
The spring session of 2020 was held online in prevention of COVID-19 pandemic. Speaker G.Zandanshatar noted the measures being taken by the Government to prevent the spread of the pandemic and the State Great Khural has approved a law and a resolution to protect the health and income of citizens.
Moreover, the Speaker also emphasized that the main task of this session was to pass laws in line with the amendments to the Constitution adopted in November last year.
Thus, the regular session of the State Great Khural in the spring of 2020 was adjourned. After the election scheduled on June 24, the newly formed State Great Khural will continue the session.