Dornogobi aimag placed under quarantine for indefinite period
Politics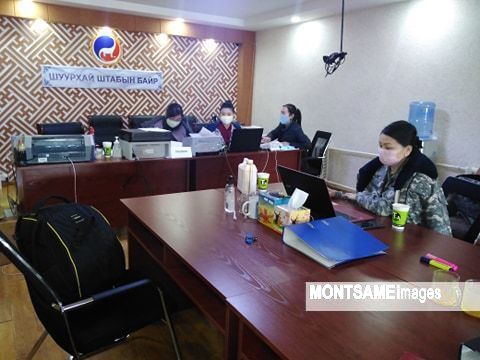 Dornogobi /MONTSAME/. Mongolia has confirmed an imported case of the Covid-19, the first case of the novel coronavirus in the country.

A French citizen was tested positive for the coronavirus last night. After arriving on an Aeroflot flight from Moscow on March 02, he stayed in Ulaanbaatar for a few days and arrived in Ulaanbadrakh soum of Dornogobi aimag from Ulaanbaatar city on March 7.
Concerning this, the Emergency Commission of Dornogobi aimag convened an emergency meeting and decided to isolate 28 people, who traveled on the same train with him to Dornogobi aimag. Moreover, 59 employees of the "Badrakh Energy" company, where the patient was reportedly working for, have been taken into quarantine.
Movements of auto vehicles to and from Dornogobi aimag and traffic between soums of the aimag have been suspended for an indefinite period. All gym and sports centers operating across the aimag have also been closed.
The patient is going under treatment at a hospital in Dornogobi aimag and is not showing any symptoms at this moment.
Due to the imported case of the coronavirus, the State Emergency Commission halted all traffic to and from Ulaanbaatar city until 07 AM, March 16, Monday.