Cabinet meeting news in brief
Society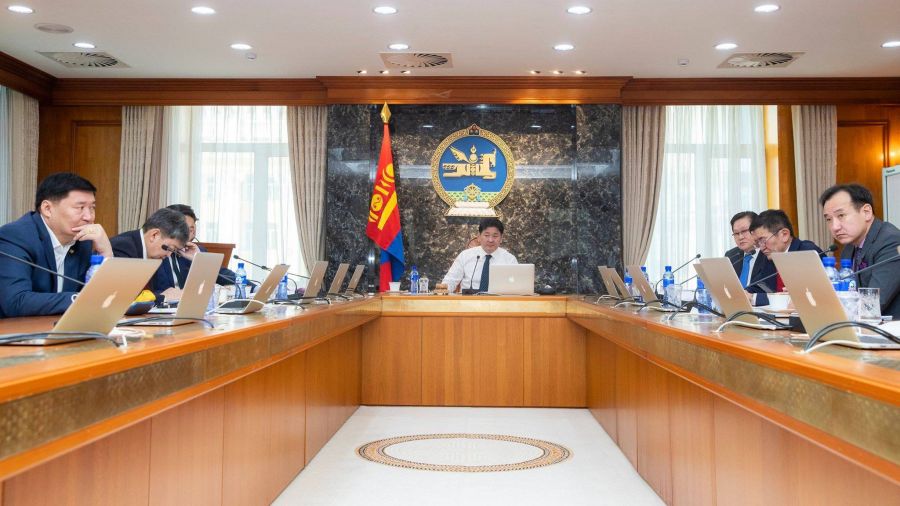 Ulaanbaatar /MONTSAME/ Following decisions were made during the Cabinet meeting held on January 22:
- Prime Minister U.Khurelsukh worked in Gobisumber, Khentii and Tuv aimags last week. On the basis of requests made by the authorities of aimags, soums and herders, Deputy Prime Minister U.Enkhtuvshin was assigned to provide hay and fodder from state reserve, necessary vehicles and equipment as well as to set up branch unit of Emergency Management Agency in Batshireet soum of Khentii aimag. Moreover, Minister Ch.Ulaan was obliged to increase meat export, prepare reserve-meat, add the number of skin and leather processing small and medium-sized plants to be founded in aimags and soums, carry out projects and render loan support while Minister D.Sarangerel was tasked to study and resolve issue on giving ambulance vehicle to health center of Bayantal soum of Gobisumber aimag.
-The Cabinet approved a list of works to be organized by the State Procurement Office and a list of projects and actions to be implemented in aimags and the capital city with state budget investment in 2020. The General Budget Administrator and authorities of the State Procurement Office were obliged to organize procurement activities through online system /tender.gov.mn/ and permanently post procurement activity plan, invitation to tender and its results on online system.
- Ministers and Governors of the capital city and aimags were tasked to render all-round support and cooperate in ensuring implementation of '150 thousand households-Apartment' national program and plan. Corresponding Ministers were also obliged to cover required money for engineering infrastructure project and actions in 21 aimags and for building apartments for rent in 12 aimags from state and local budgets, foreign loans and aids as well as to study possibilities to resolve them with investment of the Development Bank and introduce it to the Cabinet.
The Cabinet decided to negotiate with the side of China on covering required first stage financing for developing engineering infrastructure buildings and facilities in ger districts of Ulaanbaatar city with non-refundable aid of China.

-The Cabinet decided to submit a draft law to the Parliament on ratifying agreement between Mongolia and the Czech Republic on social protection. As of 2019, 8813 Mongolian citizens are living in the Czech Republic.
- The Cabinet finalized Intergovernmental Agreement between Mongolia and the Republic of France on Cooperation in Civilian Security Sector. It aims to broaden scope and cooperation directions in disaster protection sector, improve capacity of human resources, conduct training, improve special purpose equipment of seek and rescue operation and extinguishing fire as well as empowering the Emergency Management and Warning Center.
-The Cabinet resolved to upgrade preservation and safeguard of ancient map fund that are proof of history, cultural heritage and independence and publicize them through publishing three volumes of historic maps. There are more than 200 old maps and versions of maps and drafts in the state archive of land relations. Over 800 maps dating back to XVIII-XX centuries are being preserved in the National Library of Mongolia, the National Central Archives and local museums.