Training on waste management of chemicals used in mining kicks off
Environment
Ulaanbaatar /MONTSAME/. In the framework of the Environmental Governance Programme implemented by the UNDP with the financial support of the Swedish Environmental Protection Agency, a three-day training kicked off under the theme, 'Waste management of hazardous and toxic chemicals used in mining operations, and land rehabilitation', on November 6.

The training is being organized in a time of necessity for comprehensive regulation of protection and reduction of the negative impacts of chemical waste in Mongolia, and enhancement of the monitoring system, involving state inspectors of the capital city and 21 aimags.
Deputy Representative of UNDP Mongolia Nashida Sattar gave remarks at the opening of the training and discussion. In her speech, she highlighted the importance of creating sustainable development that has no negative effects on people's health and the environment during this time of growth in economy and industry in Mongolia.
The participants will acquire comprehensive knowledge about the classification of hazardous and toxic chemicals used in the mining sector, its risk and impact on people's health and the environment, occupational safety, waste management, and responsible mining.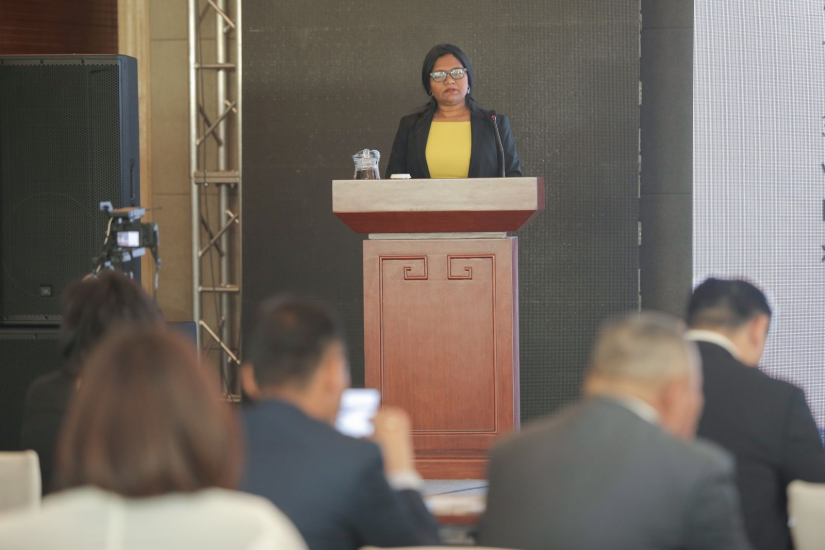 In the framework of the joint Environmental Governance Programme, specific works have been implemented on the environmental policy of the mining sector, enhancement of the legal environment, capacity building for the stakeholders involved in the implementation of environmental laws, reducing human rights violations related to mining operations, and reducing areas left behind and not rehabilitated due to mining operations, and especially those that were done illegally, and measures in prevention of more cases in partnership with the Ministry of Environment and Tourism, the Ministry of Mining and Heavy Industry, General Agency for Specialized Inspection, and the National Human Rights Commission of Mongolia.