Young engineers convening
Society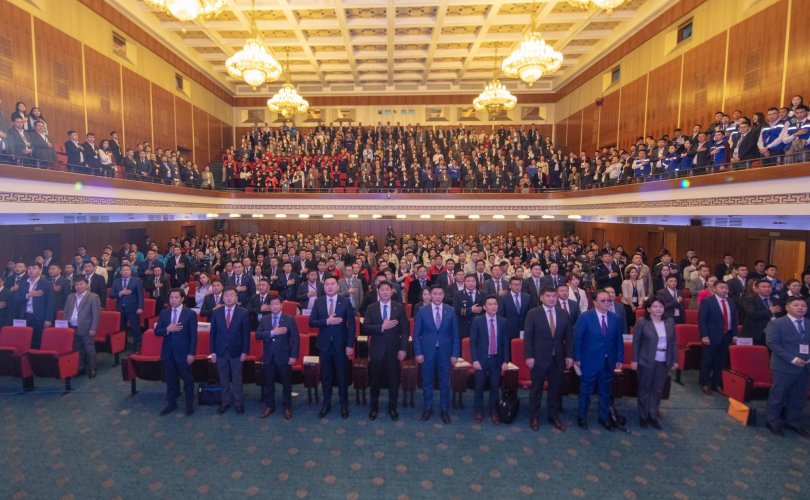 Ulaanbaatar /MONTSAME/ 'Assembly of Young Engineers' is taking place at the State House under the auspices of Prime Minister of Mongolia. The Mongolian Social Democratic Youth Union is organizing the assembly in aims of presenting construction works of the Government, seeking opportunities to keep up with digital transition era and listening initiatives of young engineers.
Over 1000 youths taking part in the conference are listening keynote speeches about the present and future about IT, telecommunications, mining, construction, energy, road and transport sectors and having discussions. In particular, they are discussing participation of young engineers in putting strategic deposits into economic circulation, digital transition in each sector as well as their contribution in the fourth industrial revolution.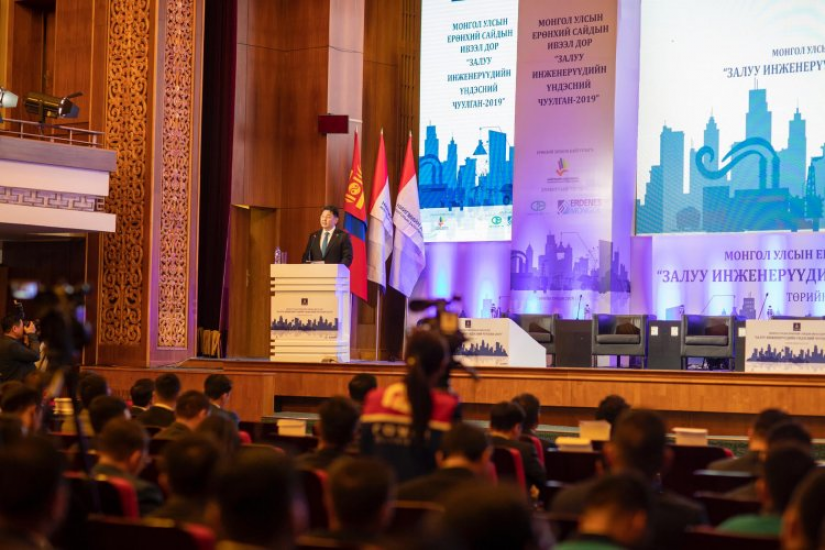 PM U.Khurelsukh attended the assembly and congratulated young engineers personally and on behalf of the Government and wished success. One-third of total population and 50 percent of working age population are young people aged 15-34, and they are real wealth of our country, especially engineers, the PM emphasized.

The PM also noted that the Government has been taking staged actions targeted to developing start up business, innovative manufacturing, products and services, creating shared infrastructure, introducing and naturalizing high technology, improving its quality and access, putting intellectual property into circulation, increasing export, setting up special funds for supporting innovation, encouraging it with financing and investment, training and empowering human resource, mutually sharing experience, and carrying out innovative actions to deliver state information and services to the citizens.
At the assembly, the youths will also discuss and tackle issues such as founding 'Young Engineers Network' NGO, taking various activities to promote works and new ideas of young engineers to public as well as establishing laboratory-centered institute of young engineers and researchers.