'Culture and Arts Management in Mongolia' program to continue
Society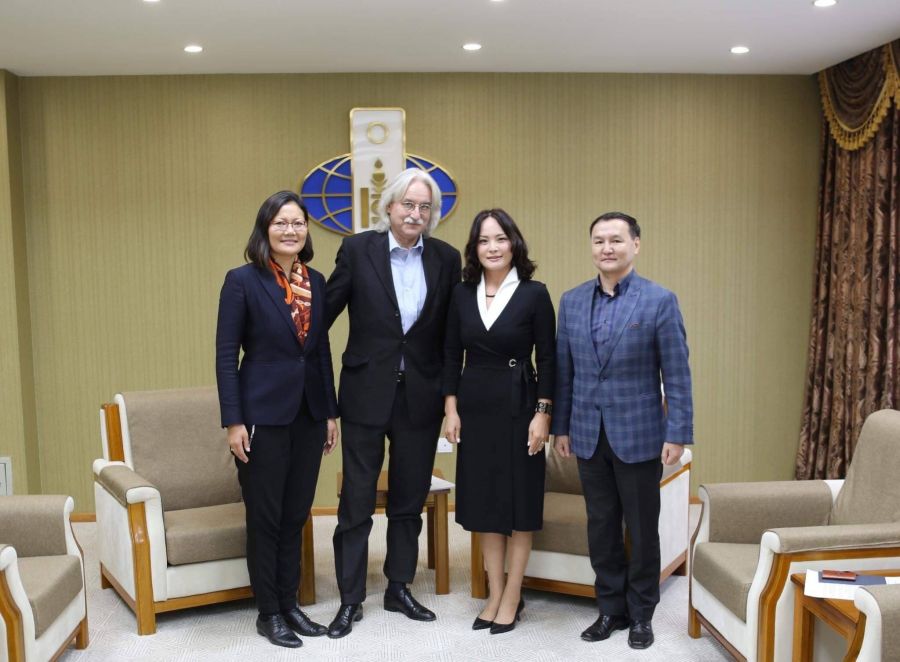 Ulaanbaatar /MONTSAME/.Within the framework of the 45th anniversary of the establishment of the diplomatic relations between Mongolia and Federal Republic of Germany, 'Culture and Arts Management in Mongolia' program will continue in 2020-2021 at the initiation of the Envoy of Mongolian Culture to Germany E.Oyuntuya.
Two stage-workshops of the program were organized in September and October at National Children's Library and led by Director of Institute of Media Studies Prof. Dr. Klaus Siebenhaar, art historian, culture and arts manager, international analyst of UNESCO's Convention of 2005 J.Bodibaatar, administration methodologist O.Oyuntuya and legal consultant for copyright D.Uyanga.
Prof. Dr. Klaus Siebenhaar has trained managers and administrators in culture and art fields for the last 30 years; moreover, he has been training Chinese young leaders and managers since 2009. He also has conducted wide range intensive courses to Mongolian experts and specialists on culture and arts management, management, strategic planning, cultural policy, cultural heritage, marketing, international relations and cooperation, etc.
Advisor to the Department of Foreign Promotion and Cultural Relations of Ministry of Foreign Affairs J.Sereejav, Board member of Mongolian Arts Council Ts.Ariunaa, Coordinator of Culture and Arts program of Swiss Agency for Development Ts.Tansagmaa and Chairman of Goethe Institute of Mongolia Michael Heinst were invited to the workshop and introduced their organizations to the participants and held conversation on cooperation opportunities. Executives of a total of 17 governmental and non-governmental culture and arts institutions introduced their operations, discussed various issues such as program, marketing, audience development, arts education, cultural and creative industries, clusters, and international partnership. 'Culture and Arts Management in Mongolia (KUMA)' program which will be implemented in 2020-2021 is not only a intensive workshop but also a long term program.