Subcenters, solution for urban development of Ulaanbaatar, advancing
The Mongol Messenger

The Ulaanbaatar Urban Services and Ger Areas Development Investment Program (GADIP) is currently being implemented in the capital city with the financing from the Asian Development Bank (ADB), the European Investment Bank (EIB), and the Municipality of Ulaanbaatar, with a purpose to ensure implementation of the main policy document 'Amendment to the Ulaanbaatar City Urban Development Master Plan 2020' and 'Development Directions 2030'.
With overall goal to de-centralize by making the city multi-centered as well as reduce air and soil pollution, the GADIP works to develop main trunk infrastructure in total six subcenters namely 'Bayankhoshuu', 'Selbe', 'Dambadarjaa', 'Denjiin Myanga', 'Sharkhad' and 'Tolgoit' in the framework of all three tranches, scheduled to complete in 2023.
As a media tour organized last week by ADB Mongolia Country Office, a media team worked in the project sites under the first tranche-- Bayankhoshuu and Selbe subcenters and witnessed the construction progress and the established facilities to assess the program implementation and disseminate accurate information to the public.
The establishment of the main trunk infrastructure will make it easier to implement other construction projects further that will grow socio-economy of the subcenters. This work is highlighted to be the first-ever long-term solution for urban development of Ulaanbaatar city.
The program's baseline studies and basic concept was developed starting 2009. Pre-feasibility study was completed in 2010-2011, followed by a completion of feasibility study in 2011-2012. On December 9, 2013 the Government of Mongolia and ADB signed the Framework Financing Agreement (FFA). The next year, in 2014, Mongolia's Parliament ratified the FFA. Tranche 1 of the program was signed on June 30, 2014 and declared effective on September 24, 2014.
Total financing of the program is USD320 million, of which the financing for tranche 1 is USD106.14 million, funded by the Municipality of Ulaanbaatar (USD24.06 million), EIB (USD28.38 million) and ADB (USD 53.7 million).
In the first tranche, the construction works of the networks of roads, water supply and sewerage, heating supply, electricity and communication and social facilities are underway on the total land of 318 hectares in two subcenters 'Bayankhoshuu' and 'Selbe' that are home to 28,533 people of 7220 households in total. As planned, the construction of social facilities; kindergarten of 240 children and business incubator and vocational training center with capacity of training 100 students at once are completed.
To date, an overall project progress in two subcenters is at 71.61 percent.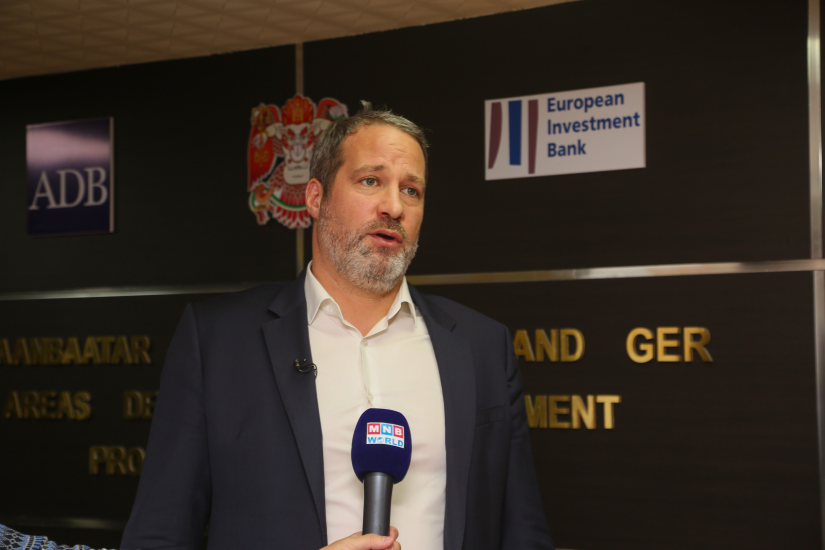 "The beneficiaries of the program are not just those who live inside boundaries of the subcenters, but also all the people around the subcenters will benefit because all the services including public, culture and education will be almost same as that in the city center. Therefore, it will be unnecessary for residents of the ger areas to come to the city center to receive the services. Moreover, establishing infrastructure will create possibility to develop private sector and expand their businesses in ger areas. We see a big potential to develop private sector in ger area because there are around 150-200 thousand people living in the areas of subcenters and around them," said Arnaud Heckmann, Principal Urban Development Specialist.
An important activity, a part of the project implementation, is the land acquisition and resettlement issues. A total of 904 plots were on the target areas in Bayankhoshuu (421) and Selbe (483). The land acquisition and resettlement issues have been resolved by means of negotiation and compensation. This activity shows over 97.42 percent progress.
Bayankhoshuu subcenter
Covering a total of 162 hectares, constructions of some social and engineering facilities have been complete. For instance, within the project, a fully equipped energy efficient kindergarten for 240 children was established and is operational since last December.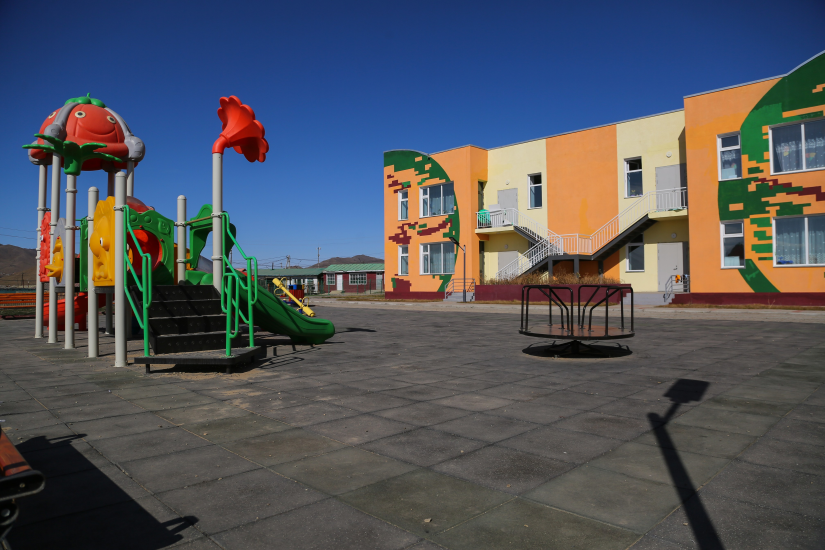 It brought pre-school service closer to young children of this most densely populated area where children's enrollment to kindergarten was very low. Thanks to the establishment of new kindergarten, 350 children of Bayankhoshuu ger area are now attending this kindergarten which has also already provided jobs to 41 people of the area.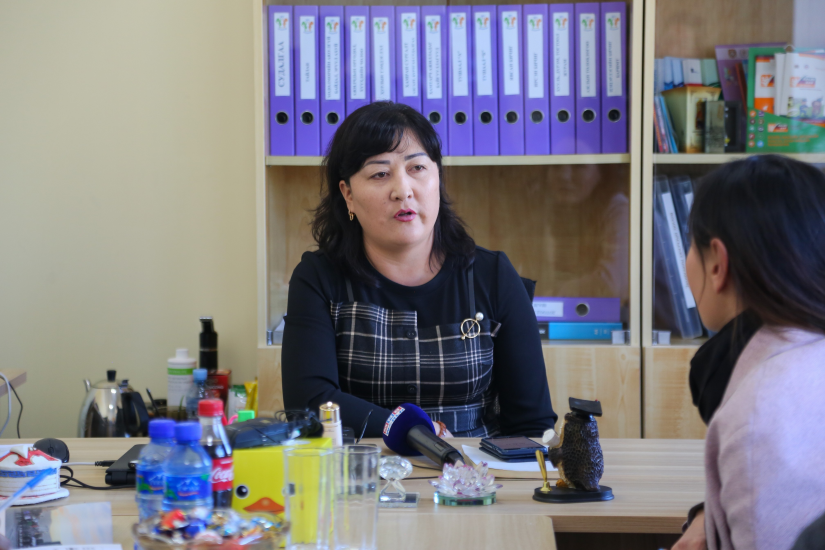 G. Chanzaldulam, director of the kindergarten, said that 90 percent of the kindergarten's employees are citizens of 8th khoroo of Bayankhoshuu. "The establishment of the kindergarten is giving real contributions to livelihoods of the area, for instance people who were staying at home to take care of their children due to insufficient access to kindergarten now have enrolled their children in the kindergarten and are now able to work again to increase their household income."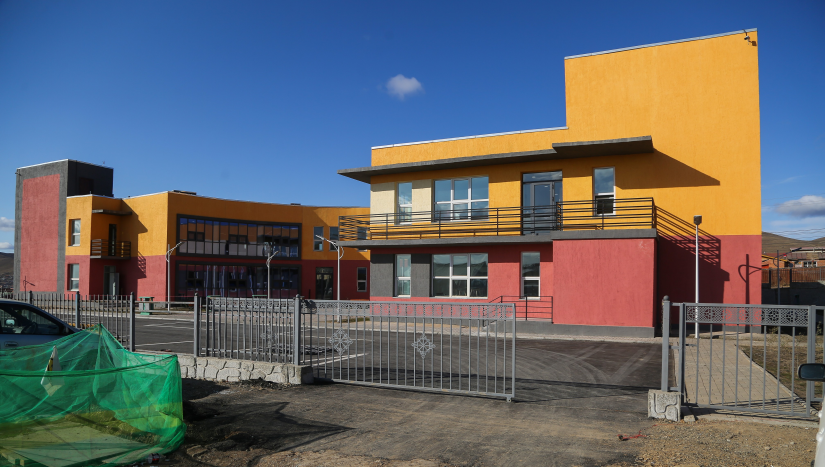 The construction of the business incubator and vocational training center has been already complete and opens this week. The center is to operate as a branch of UB Hub Innovation Center. It is expected to increase access to the public service to support businesses and active employment seekers through various activities, such as GIZ/ADB 'Build4Skills' initiatives, to be implemented at the business incubator and vocational training. The first floor of the center is designed to have a One-stop Public Service.
The construction of a 1000-cubic meter concrete water reservoir on the top of Samballkhundev Mountain in the khoroo No.22 of Bayangol District is expected to complete within this October, along with booster pump station and 3.7 km water transmission pipeline.
A 2.3km flood protection embankment construction was complete in October, 2018 but it was necessitated to be lengthened by 2.5km. A relevant detailed plan has been worked out and a contractor of the work has been selected this year. A 4.65 hectares landscaping work along the embankment is currently underway with the progress around 20 percent. It is being executed by a joint venture of Duuren Trade LLC and Baiguulamj LLC.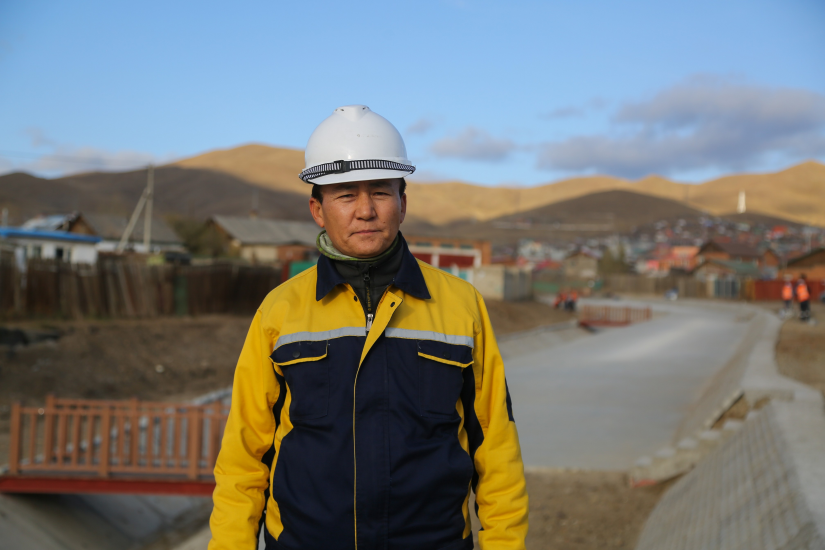 N. Badam, general engineer of the Duuren Trade LLC, said "We started our work in August this year. As planned, we are working to build 1000 Stupa park, a pedestrian road, sports field, playgrounds and others. It is planned to complete in August 2020."

A joint venture of CHMM LLC and S&A Trade LLC constructed a connection of heating pipeline to the central system from 'Khurs' Trade Center to Khaniin Material residential apartment block. It has been officially commissioned on September 16 this year to make it fully operational.
Constructional works of pipelines of heating (7.6km), water supply (5km) and sewerage (8.8km) are being executed by Chinese and German companies. A 6.57km roadwork is planned to start next year.
Electricity and telecommunication network improvement works are at 51 percent.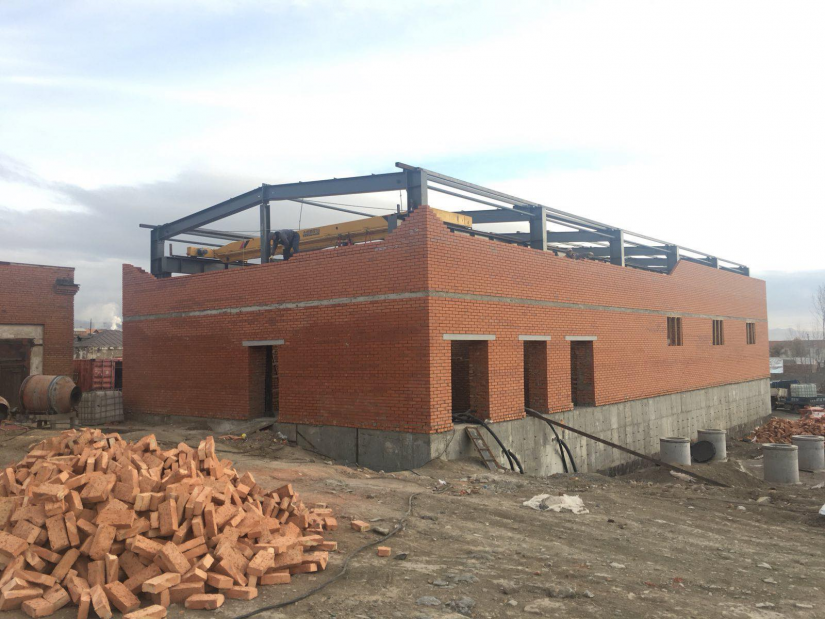 A joint venture of Odcon Holding LLC and Ulaanbaatar Barilga LLC is working to connect Bayankhoshuu social facilities, which used to be heated by steam boilers before, to the central heating system. It currently shows a 39 percent progress and is scheduled to complete in January, 2020.
As of today, Khilchin town residential block has been completely connected to the central heating system. Respectively, 720 apartment units were connected to the central heating system and eliminated the emission from burning about 7,000 tons of coal a year.
Others include general education school No.227, Bayankhoshuu temporary resettlement house, building in khoroo No.7 of Songinokhairkhan district, Songinokhairkhan Health Center No.3 Ambulatory, kindergartens No.163 and 78 and school No.76 and Songinokhairkhan district's police unit No.2. As the facilities are connected to the central system, annual coal consumption will be reduced by 10240 tons, i.e. 6830 porter truck.
Selbe subcenter
In 156 hectares, construction works of some of the social and engineering facilities in Selbe subcenter started later than that of in Bayankhoshuu subcenter, due to some difficulties emerged in preparing site for construction.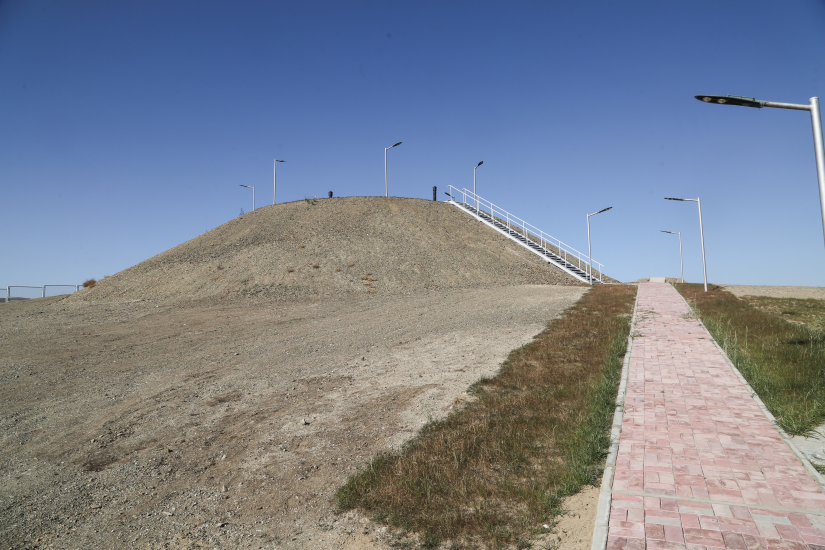 As of today, the construction of a 1000-cubic meter Selbe water reservoir has been complete in khoroo No.18 in Sukhbaatar district, with completed pump station and 1.7km water transmission line. Construction works of other social and engineering facilities are ongoing at over 50 percent respectively, including 240-children kindergarten, electricity and telecommunication network improvement works, 2081-sq.m business incubator and vocational training center, 28MW heating plant with advanced technology as well as Selbe road and associated infrastructure.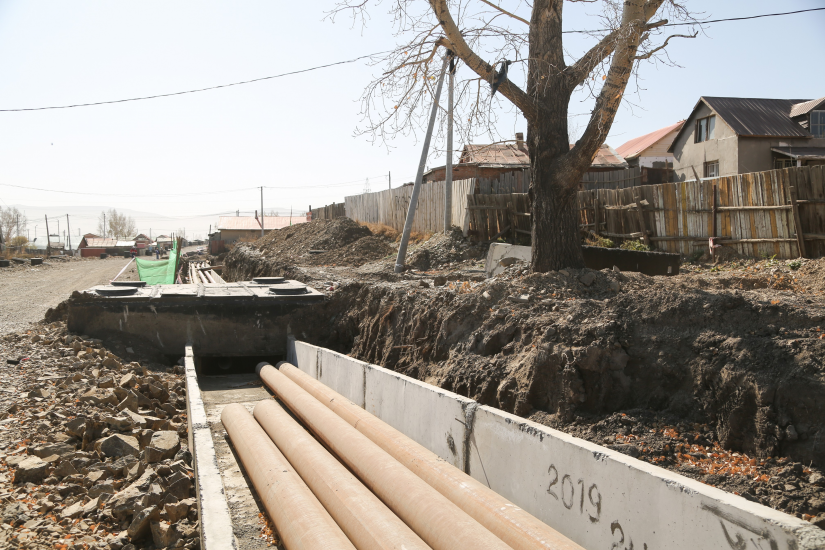 A joint venture of Nabsan LLC, Terguun Invest LLC and Tegsht Plant LLC is working to construct 1.9km road, 2 km water supply pipeline, 4.2 km sewage pipeline and 4.6 km heating pipeline.

Three iron concrete bridges with lengths of 20m, 30m and 60m are being constructed over Selbe river flood embankment.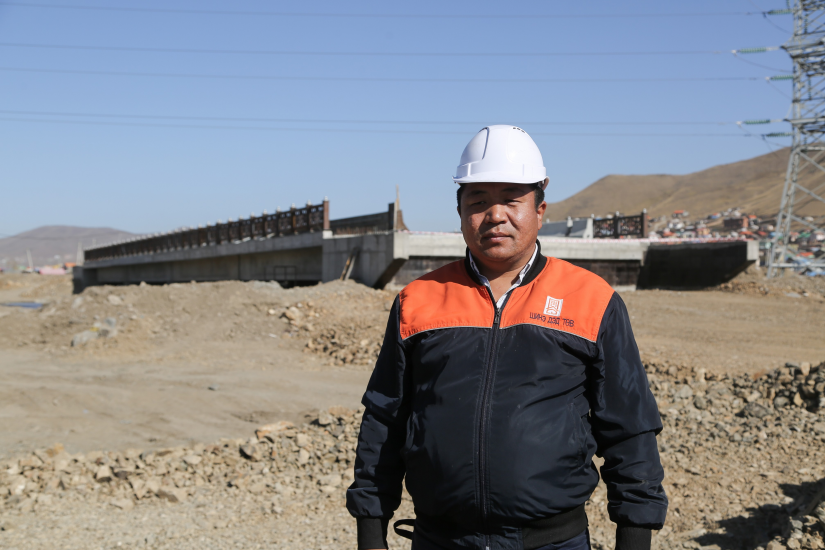 S.Jargalsaikhan, road engineer of the project, said: "In Selbe subcenter, engineering facilities are being constructed on 156 hectares since 2017. A 6.7-km-long and 7-meter-wide road, 2.1-km long flood protection embankment with road drainage and protection fence are being built. The construction works of 60-meter and 20-meter bridge are over 80 percent. Actually, it was scheduled to complete the construction of the bridges this year, but rainy conditions during this year's construction season caused some delays."

The tranche 2 of the program has been approved and project consultants are onboard since January 2019. Total financing of the tranche 2 is USD121.1 million, of which USD66.35 million will be funded by ADB, USD35.15 million by the Municipality of Ulaanbaatar and USD19.64 million by EIB.

The detailed engineering design and construction supervision consultant, DMEC-BEC-YOOSHIN, has been working on the detailed designs of the tranche 2 subcenters - Denjiin Myanga and Dambadarjaa for improvement of infrastructures, auto road network, urban parks and social facilities.
In addition, sport complex with swimming pool, kindergarten for 240 children and 2-hectare garden park are planned to be built in Bayankhoshuu subcenter. In Selbe subcenter, there will be an additional kindergarten for 150 children and 48MW thermal plant.
Feasibility studies of the tranche 3 or Tolgoit and Sharkhad subcenters are under formulation.