Mongolian National Football team interviewed
Sports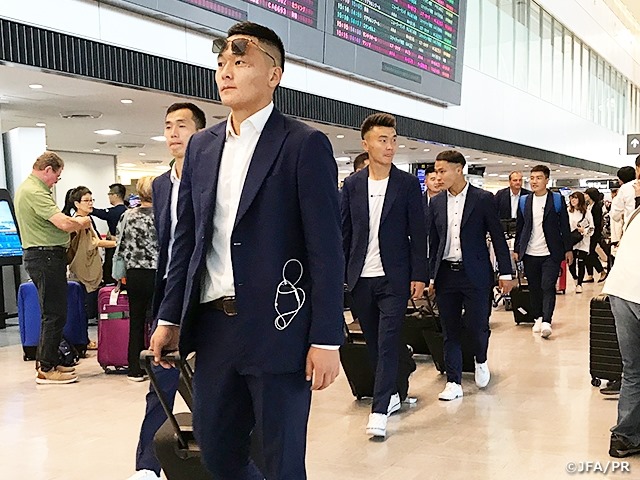 Ulaanbaatar /MONTSAME/. Mongolian team, which was seeded in group "F" of FIFA World Cup 2022, AFC Asian Cup 2023 qualification tournament, will play against Japanese team on October 10, tomorrow in Saitama, Japan.
The media interviewed Head coach of Mongolian National Football team Michael Weiss and a team member N.Naranbold upon their arrival in Japan according to Mongolian Football Federation (MFF).
Michael Weiss /Head coach of Mongolian National Football team, German/: "I love Japan, because I was working as an assistant coach for Japanese Kyoto Sanga FC from 2001 to 2004. Japanese senior players have retired and refilled themselves with new blood. I suppose they must have gotten much better since they became runners-up of this year's AFC Asian Cup. Even if their roster changes, they are quite a stable team in terms of skills and capabilities, moreover, many players of their National team roster play in prestigious European football clubs. Japanese internal league was brought to different level compared to the time I was here and I respect it. Nonetheless, I told my guys to be brave and show them what you have got. Mongolian team is completely ready for this game and I want many Japanese people to come and watch this game."
N.Naranbold /Member of Mongolian National Football Team, Athletic 220/: "It is my second time here in Japan. I was in Okinawa with my team for a joint practice. Japanese team is not only strong but also very famous, especially Yoshida. Our advantage is physical power. We are like one whole family and we are ready for the game. We would like to make it a cut and thrust game".