Mongolian Space Technology Association formed
Society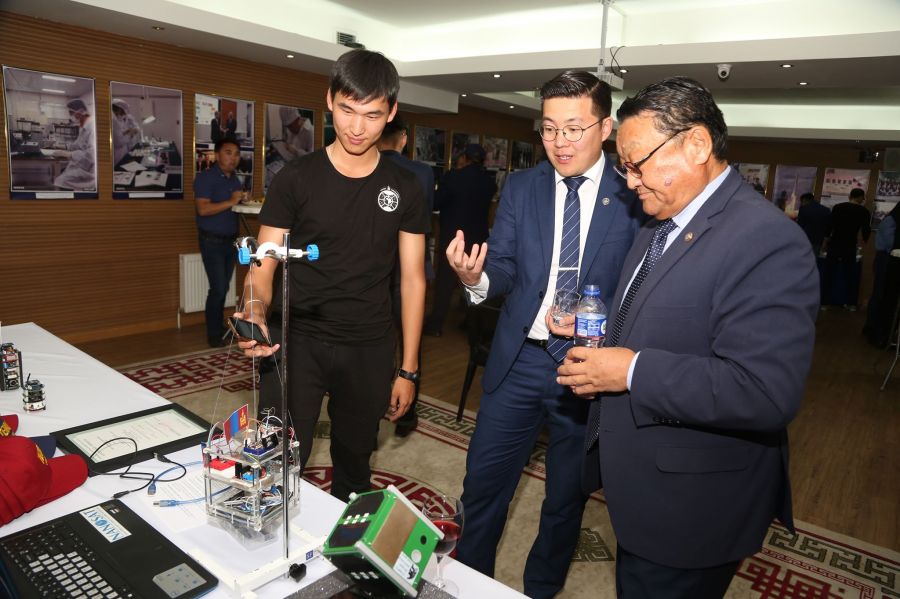 Ulaanbaatar /MONSTAME/ Mongolia launched into space its first satellite Mazaalai on July 7, 2017, six decades after Russia's launch of the very first artificial satellite Sputnik 1 in 1957. A new association, Mongolian Space Technology Association was established with the aims of creating and launching the country's next satellites as well as bringing the development of space science of Mongolia to a new level through introduction of advanced technology and leading the world in the field. With the World Space Week taking place on October 4-11, the association announced its establishment on October 4 and introduced its activities and goals.
The association's Honorary President, Hero of Mongolia and Soviet Union, astronaut J.Gurragchaa, Hero of Labor, Honored Scientific Figure, astronaut M.Ganzorig, Director of the Institute of Astronomy and Geophysics at Mongolian Academy of Sciences S.Demberel, and students of the Mongolian National University attended the event to discuss present state and future trends of space science.
Moreover, the association established a Memorandum of Cooperation with MAS Institute of Astronomy and Geophysics during the event.