Kazakhstan's Literature and Culture Center opens in Ulgii city
Society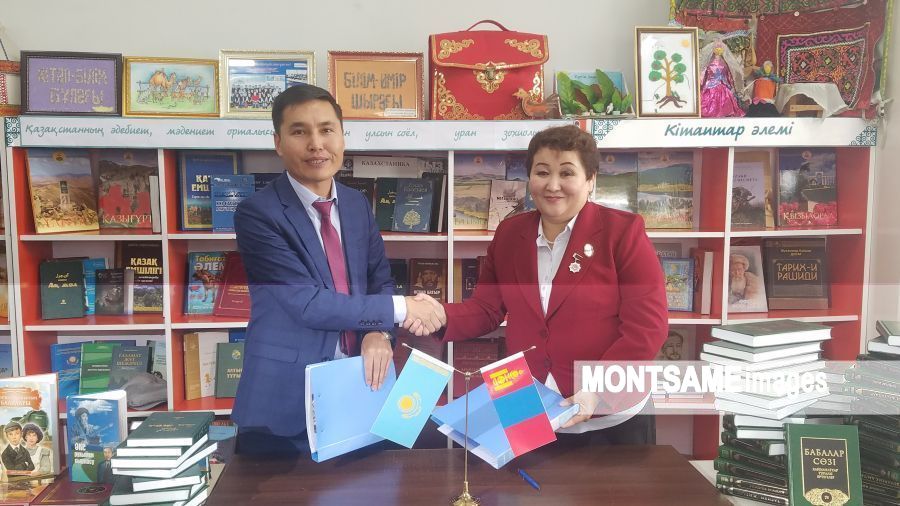 Bayan-Ulgii /MONTSAME/ On the occasion of the 70th anniversary of the Central Library of Bayan-Ulgii aimag, Literature and Culture Center of the Republic of Kazakhstan was opened at the library named after B.Ahtan.
Officials headed by Consular of the Embassy of Kazakhstan in Mongolia Sh.Jumataeva, representative of the National Academic Library of Kazakhstan J.Jarkhynbek, Head of Cultural-Humanitarian Projects department of 'Otandastar' Foundation T.Talalbek, editor-in-chief of www.adebiportal.kz website B.Asylbek and local writers, poets and citizens attended the opening ceremony.
In connection with the opening of the Kazakhstan's Literature and Culture Center, the delegates handed over 1000 pieces of literature, history and cognitive science books donated with support of the Ministry of Culture and Sport of Kazakhstan and the Embassy of Kazakhstan in Mongolia.
The center will run its operation in directions of promoting Kazakh people's culture and literature and render support in educating children and youths in the future.