Japanese interested in producing export products using Mongolian milk
Society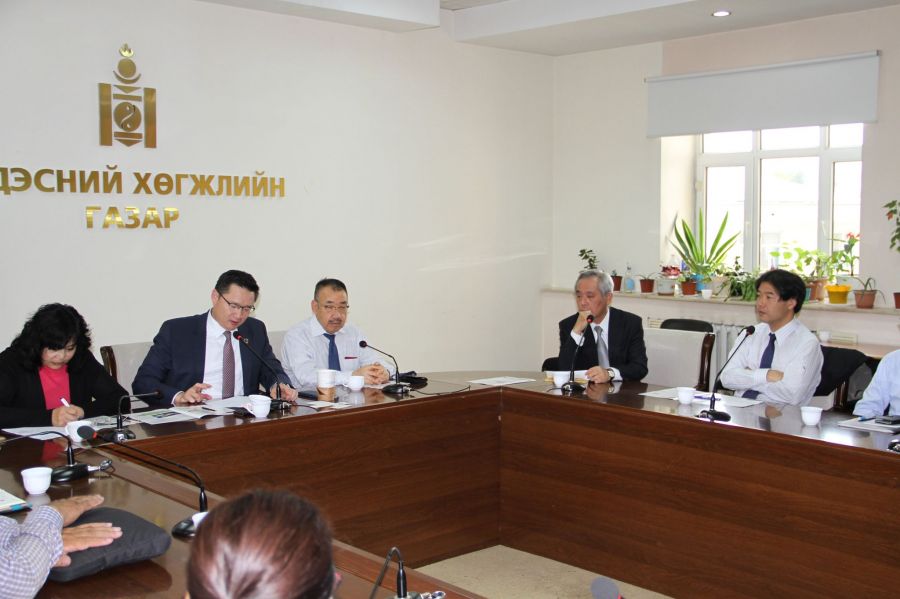 Ulaanbaatar /MONTSAME/ On August 23, Chairman of the National Development Agency (NDA) B.Bayrsaikhan together with Mongolian experts and researchers held a meeting with Japanese experts who arrived in Mongolia to explore possibilities for cooperation in studying milk and dairy products derived from Mongolian cattle, which found to be rich in lactic acid bacteria, and putting the products into economic circulation, and investment opportunities.
Informing that an objective for regional development of rural economies has been set in the Government's action plan, NDA Chairman B.Bayrsaikhan underlined the opportunity to cooperate in processing milk, building factories and plants, and promoting Mongolian brand to the world through advanced technology. Doing so will create jobs in rural areas and increase herders income and production. We have submitted this request to the ministry and agreed to meet and hold discussions with relevant authorities, he said.
The Japanese side expressed its willingness to bring Mongolian milk and dairy products processed with Japan's advanced technology to the world market, while speaking of their plan to produce high-grade whiskey with milk and fermented mare's milk as it is definite that the addition of these products that are rich in lactic acid bacteria will bring perfect taste and quality.
The Japanese representatives also said they would like to export Mongolian cheese made using French technology and collaborate in establishing cheese factories in 21 aimags. "At first, two factory workers will undergo training in Japan and France and then share their knowledge to others," they added, while showing interest in sausages and smoked meat.
"In general, we are planning to bring Mongolian fermented mare's milk, cheese, and smoked meat to the world market. It is certain that Mongolian dairy products full of lactic acid bacteria will be in high demand on the global market" they noted.