Foreign Ministries of Mongolia and Tajikistan hold consultative meeting
Politics
Ulaanbaatar /MONTSAME/ On April 15, the second consultative meeting between the Ministries of Foreign Affairs of Mongolia and the Republic of Tajikistan was held in Dushanbe, Tajikistan. The meeting, co-chaired by B.Battsetseg, Deputy Minister of Foreign Affairs of Mongolia and Khusrav Noziri, First Deputy Minister of Foreign Affairs of Tajikistan, exchanged opinions on developing bilateral relations in broader areas, including politics, economy, trade, investment, culture and humanity.
In the meeting, Mr. Khusrav Noziri expressed his hope that the meeting will contribute to the development of Mongolia-Tajikistan relations while noting the time is upon us to elevate bilateral ties. For her part, Deputy Foreign Minister B.Battsetseg said there is a vast opportunity to broaden bilateral relations and cooperate at international and regional levels as the two countries have historical and cultural connection and both are landlocked developing countries situated in the Central Asia. She appraised Tajikistan's active policy aimed at intensifying international cooperation and efforts to conserve and use water more efficiently.
The sides talked about deepening political relations, promoting cooperation in trade and investment, and establishing ties between the Chambers of Commerce and Industry of the two countries.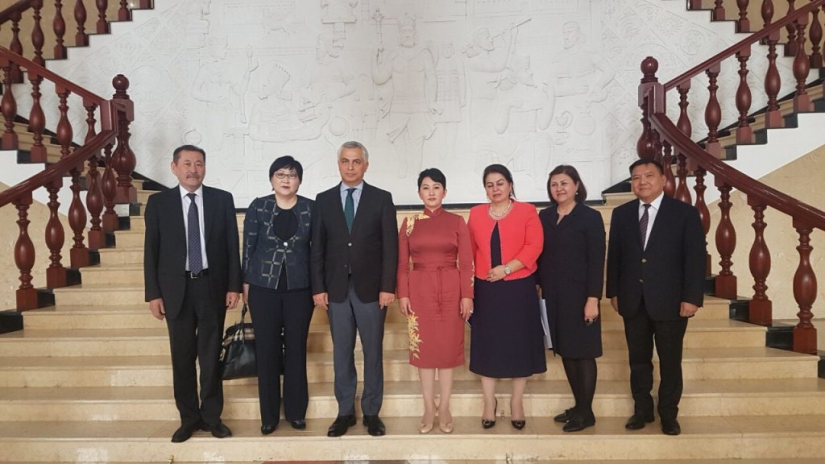 The Tajik side informed that the country began cooperating with the regional countries in creation of new transport corridors under the Belt and Road initiative, and expressed its readiness to work together in the fields of water resources, water engineering, and energy. It also proposed establishing an intergovernmental commission to promptly study the papers to be signed for improvement of the bilateral relations' legal framework and to advance trade, economic, and investment cooperation. Then the two sides agreed to share information about the transport corridors in order to foster trade.
Mongolian side noted it attaches great importance to registration, study, and digital unification of its historical and cultural heritages being kept abroad, especially the ones from Chagatai Khanate and Ilkhanate. In turn, Tajikistan expressed its willingness to study the Persian inscriptions found from Mongolia and the sides agreed to connect their scientists, archives and libraries in this field.
It was decided at the meeting to hold the next consultative meeting in 2021.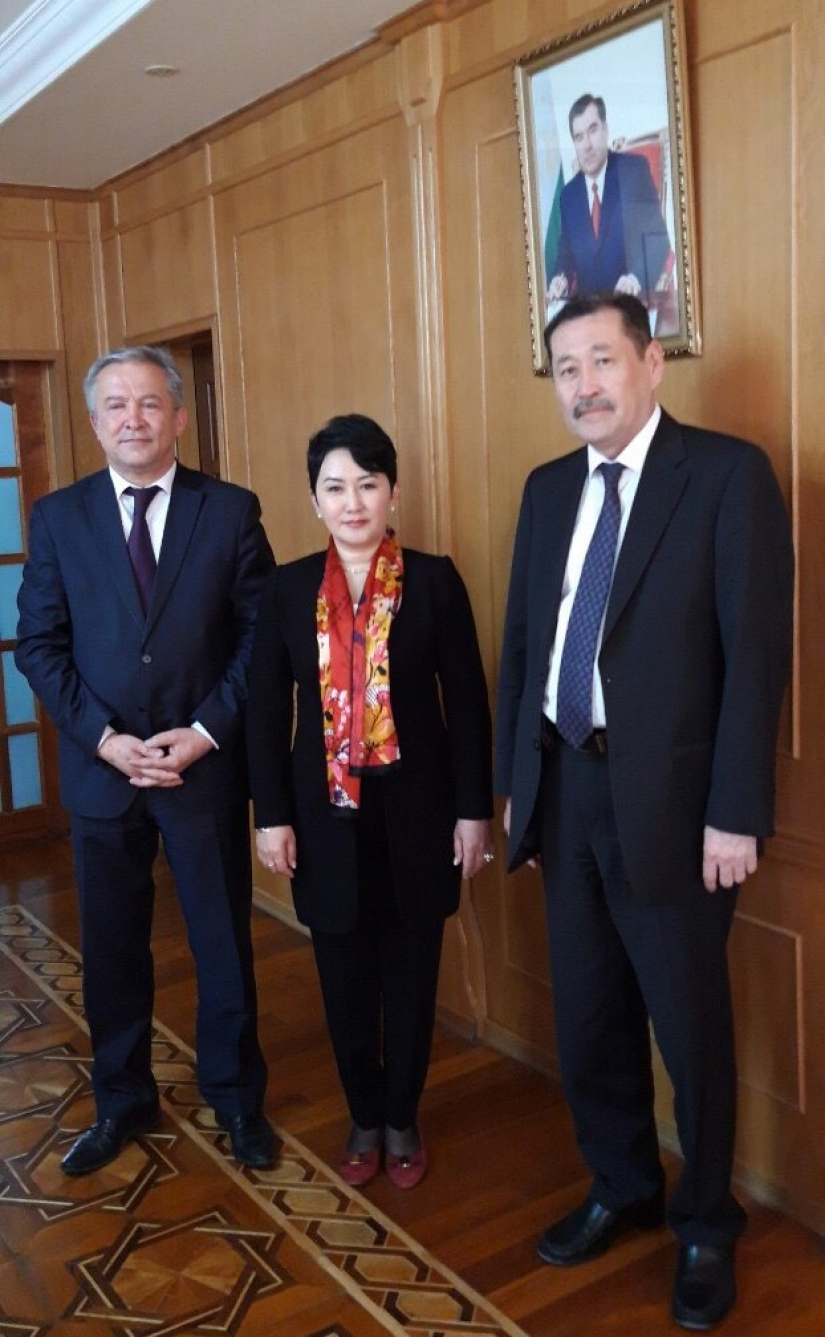 During her visit, Deputy Minister B.Battsetseg met with the country's Deputy Minister of Agriculture Zevarsho Zevarshoev and Deputy Minister of Economic Development and Trade Kamoliddinzoda Ilyosiddin. The Deputy Agriculture Minister of Tajikistan voiced his interest in exchanging information and experience in sheep,goat and yak breeding and health as livestock sector developed greatly in Mongolia.