Dairy processing plant starts operation in Duut soum
Economy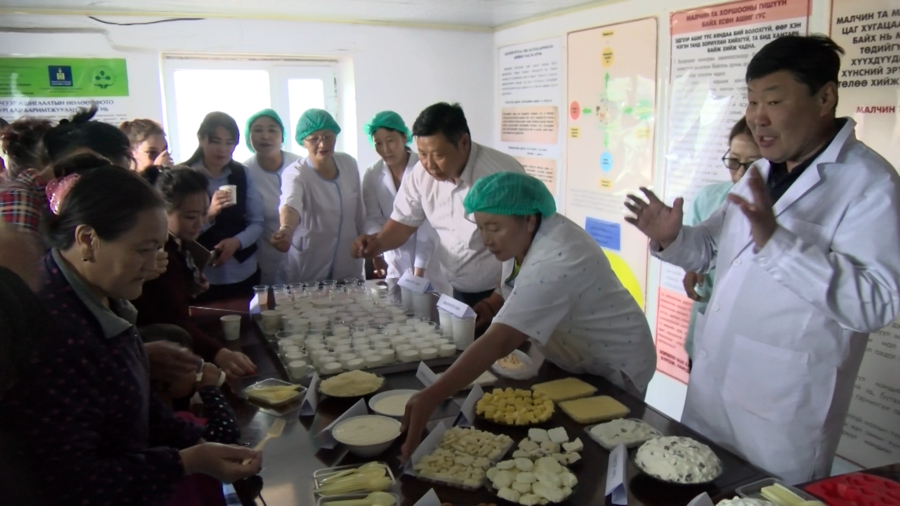 Khovd /MONTSAME/ A dairy processing plant opens in Duut soum, Khovd aimag, under the 'Support to Employment Creation in Mongolia (SECiM)' project of the United Nations Food and Agriculture Organization.

The plant is capable of processing up to 500 liters of milk a day. Currently they are producing 12 types of products with 8 different sorts including curd or aarts, butter, clotted cream, dried curd or aaruul, yogurt with berry and cream and student milk, using milk of goat, cow and yak. They are planning to increase their product' type and expand its production.
A group of 60 women milkers has begun to supply milk directly to the dairy processing plant. In addition, six milkers are working in the plant. The project coordinator underlined that now, locals have access to locally produced dairy products while herders have a regular income.
"For now, the plant is delivering its products to schools, kindergartens and locals. Also, they have a contract with 'Nevt' camp to supply their products" said N.Battsagaan, coordinator of the SECIM-2 project in Khovd aimag.
M.Anudari