'Princess Khutulun' child book published
Art & Culture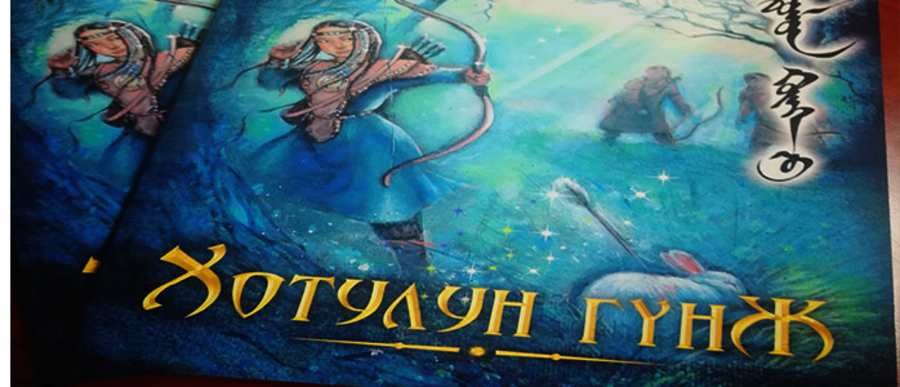 Ulaanbaatar /MONTSAME/ A collective work of painter B.Gereltsetseg and writer B.Shuudertsetseg 'Princess Khutulun' has been released.

The book is about Kaidu's daughter Khutulun or Khotol Tsagaan who lived during Yuan dynasty and struggled against the Kublai Khan for moving the capital of the Mongol Empire to Beijing.

The book is based on the B.Shuudertsetseg's novel 'Princess Khotol Tsagaan'. The color book is written in simple language for children and decorated with paintings. Today, the children's book market is occupied mostly by foreign tales including Walt Disney princesses and Little ponies. Due to this Mongolian children lack of national content, which introduce them the national heritage and history.

'Princess Khutulun' book contains 15 paintings, coloring book and family trees of Kublai and Ögedei Khan.

Marco Polo and Rashid al-Din wrote in detail about Khutulun in their books and the famous Italian composer Puccini's opera 'Turandot' was based on her legend.

Khutulun was the princess from Ögedei Khan's descendants, known as the wrestler princess in the West and the East. She was an extremely powerful woman who accompanied her father on military campaigns and unbeatable in bet wrestling with men.

B.Misheel