U.Khurelsukh: Crude coal burning in Ulaanbaatar to be banned
Society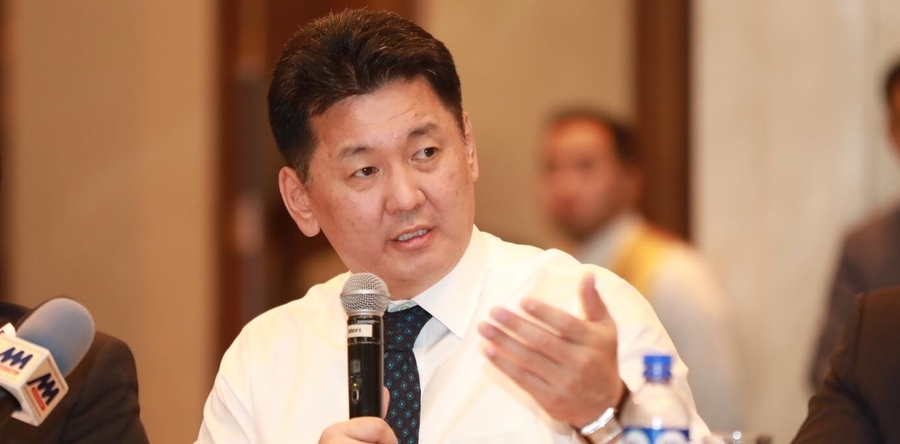 Ulaanbaatar/MONTSAME/ On February 5, a meeting titled 'Challenges of the capital city and ways of solution' took place at State House, with attendance of Prime Minister U.Khurelsukh, authorities of the capital city, heads of departments and specialists from the Cabinet Secretariat of Government and the Governor Office of Ulaanbaatar city.

During the meeting, four main reports were discussed, namely 'Present socio-economic situation of the capital city and pressing issues' by Ulaanbaatar city governor S.Batbold, 'Infrastructure center of ger district' by deputy governor P.Bayarkhuu, 'Project on waste management' by Ulaanbaatar city's general manager T.Gantumur and 'Locating local administrative organizations of the capital city in Yarmag area and establishing a new center of the city' by E.Anar, general architector of Ulaanbaatar city.

At the meeting, PM U.Khurelsukh said, "Crude coal burning in Ulaanbaatar city for domestic use will be banned from April of 2019. The ban will be legalized. Preparations are underway. Households will be supplied with processed fuel. By doing so, air pollution will be reduced by 50 percent."

Moreover, he stressed an importance of close collaboration between the government and Ulaanbaatar city administration to put the abovementioned projects and programs into actions.

M.Unurzul