Update on the Ice Hockey Under 18 Asia and Oceania Championship 2023
Society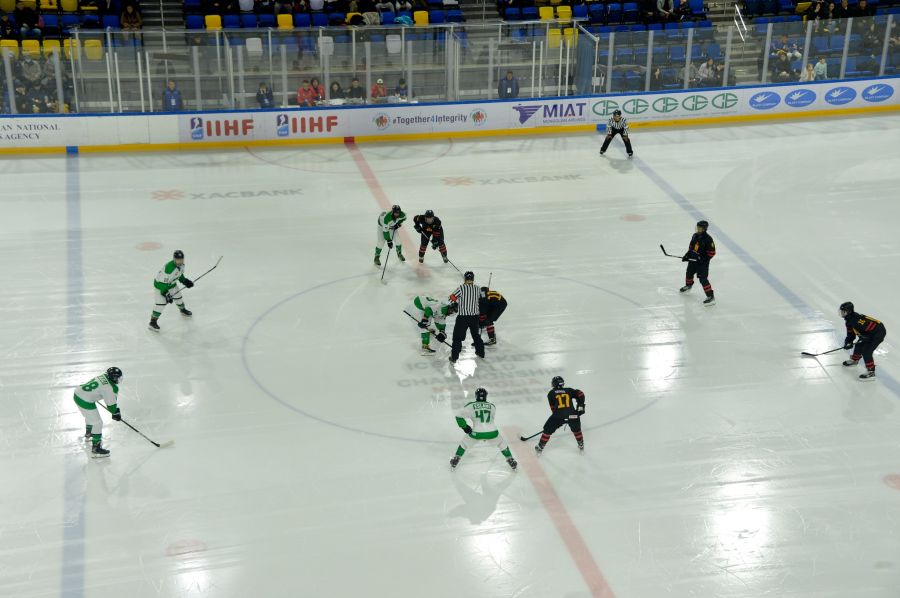 Ulaanbaatar, March 16, 2023 /MONTSAME/. Tomorrow is the last day of the 2023 IIHF Ice Hockey U18 Asia and Oceania Championship.

The third game was between Mongolia (the host team) and Turkmenistan on March 15, the fourth day of the championship. Turkmenistan led by as many as 2 points in the first period. Then, striker M. Chinzolboo (No.18) of the host country shot a goal to tie the game up at 3-3 by successfully attacking the opposing team's goalkeeper in the second period of the game.
The winner will face off in the final of the championship. The team of Turkmenistan turned things around. They pulled within 2 points at the interval 6-4 right before the end of regulation and conquered the host team.
In order to tie the score 5-4, the Mongolian team replaced its goalkeeper with a striker with just 1.32 minutes left in regulation. When the game continued, Turkmenistan punched a victorious shot into the defenseless goal of Mongolia and captured their 3rd win.
Athletes are resting today /2023-3-16/. Tomorrow, Turkmenistan will play against Iran, and Mongolia will fight against Thailand.
Previous results:
The UAE 6-2 Thailand
Uzbekistan 5-0 Turkmenistan
Mongolia 5-0 Iran
Iran 1-14 Uzbekistan
Thailand 3-4 Turkmenistan
Thailand 8-0 Iran
The UAE 2-7 Turkmenistan
Mongolia 4-7 Uzbekistan
Uzbekistan 10-2 Thailand
The UAE 2-7 Iran
Mongolia 4-6 Turkmenistan