Famous Mongolian Judoka Kh. Tsagaanbaatar Announces His Retirement
Sports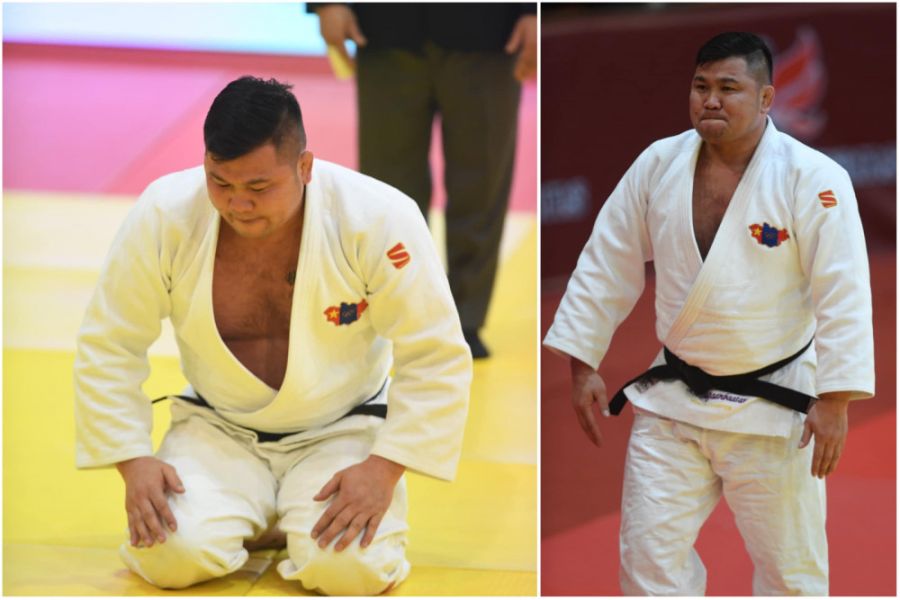 Ulaanbaatar, Jan 16 /MONTSAME/. The 46th Men's, 31st Women's, and 9th mixed team National Judo Championships is being held in Wrestling Palace between January 14-16.
The Hero of Labour of Mongolia, Olympic bronze medalist, and World champion Kh. Tsagaanbaatar wrestled in the weight category of men's -90kg. Kh. Tsagaanbaatar retired from judo and showed his respect to the tatami after he had wrestled for the bronze medal.
Now he is 38. From the first moment that Kh. Tsagaanbaatar started competing at the international level, he showed outstanding performances, winning a bronze medal from Athens 2004 Summer Olympics, a Gold medal at World Championships Rotterdam 2009, and a Silver medal at Asian Championships Abu Dhabi 2011.
A total of 34 clubs and 283 athletes registered under the name of the organizations are taking part in this year's National Judo Championship. B. Erdenebayar in the men's 73 kg category, M. Ichinkhorloo in the women's -57 kg category were recipients of the Gold medals on the first day of the Championships.