Best works of 'Mongolian Craftsmen-2022' exhibition to be selected
Art & Culture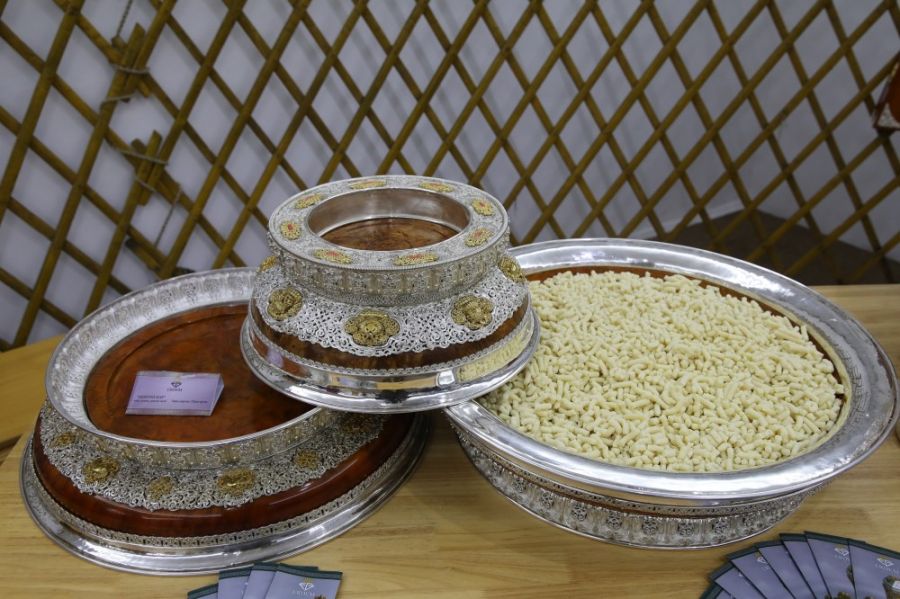 Ulaanbaatar /MONTSAME/. Under the auspices of the President of Mongolia, an exhibition titled 'Mongolian Craftsmen-2022' will be held at the National Art Gallery of Mongolia on July 1-7. Members of the 'Tumen Erdenes' Union of Mongolian Jewelers informed about the exhibition on June 22.

The exhibition, being organized every three years under the auspices of the President of Mongolia, aims at promoting the jewelry and accessories made of precious metals and gemstones that show the traditional heritage and modern development to locals and foreigners.
Craftsmen are distinguished by their pieces. During the exhibition, a wide range of activities are expected to be organized such as face-to-face meetings to share experiences, a meeting with customers to study their demand, as well as a discussion on the issues faced by craftsmen and on how to cooperate in addressing the problem.
It is also planned to organize the award ceremony for the best work, meetings of old and young artists, auction of the best works of Mongolian craftsmen as well as a trade fair of pieces.