Over 60 percent of SME owners made up by women
Economy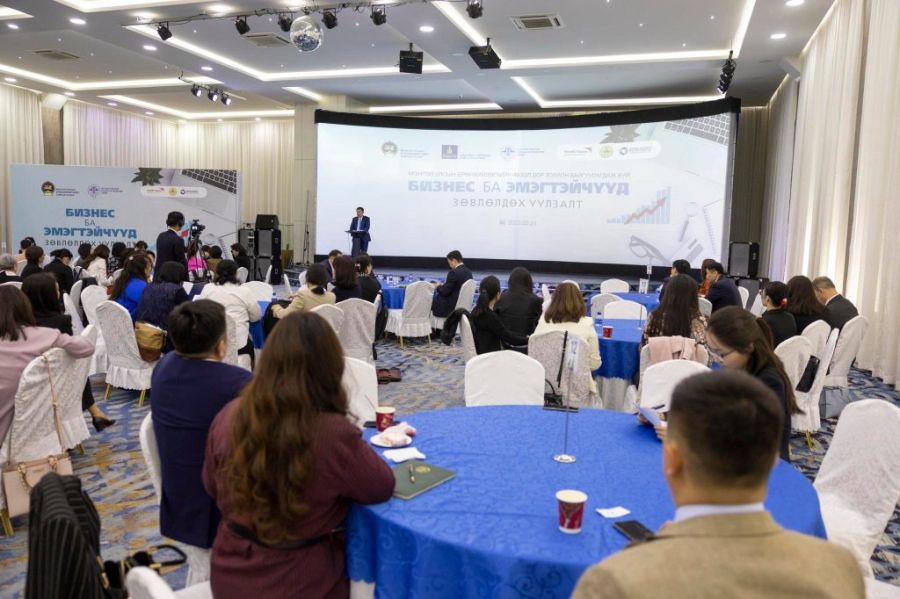 Ulaanbaatar /MONTSAME/. Under the auspices of the President of Mongolia, a consultative meeting was organized under the theme, 'Business and Women', on May 24.

Chief of Staff of the President's Office Ya.Sodbaatar gave opening remarks at the consultative meeting. He highlighted that the President of Mongolia is paying attention to supporting women's employment and businesses, and increasing household income in the framework of the 'Welfare to Labor' reform.
According to the preliminary results of the National Statistics Office's count for the number of entities running operations in Mongolia in 2021, 38 percent of total entities in the country have female directors.
As for businesses in the small and medium enterprises sector, women make up over 60 percent. Despite this, the level of women's participation has begun a downward trend in recent years.
Thus, the Chief of Staff expressed his confidence that the consultative meeting will assist in defining the pressing issues being faced in increasing women's participation and supporting their businesses by holding active discussions on creating the appropriate policy and legal environment.
Suggestions put forth at the meeting are planned to be further discussed at a national forum that is planned to be organized under the auspices of the President of Mongolia this coming autumn. During the consultative meeting, various NGOs, professional associations, and international organizations made presentations on the works being carried out to ensure the rights and interests of female business owners and to support them, and exchanged views on possible ways to cooperate and create correlation between the measures and activities.
From female business owners, government and non-government organizations to professional associations and international organizations, over 100 participants attended the consultative meeting organized by the Office of the President of Mongolia, the Ministry of Labor and Social Protection, and the Mongolian National Chamber of Commerce and Industry.