Sister city relations established between Ulaanbaatar and Chongqing
Ulaanbaatar
On May 12, Governor of the Capital City and Mayor of Ulaanbaatar D.Sumiyabazar held a virtual meeting with Mayor of Chongqing Municipal People's Government Hu Henghua and signed a Memorandum of Understanding (MoU) on establishing a sister city relations between the two cities.
The establishment of the sister city relations will not only deepen cooperation between the two cities in many spheres but also open up an opportunity to make a significant contribution to the development and friendly relations between the two countries. During the virtual meeting, Ulaanbaatar Mayor highlighted that the signing of the MoU will open a new page in the relations and cooperation between the two cities.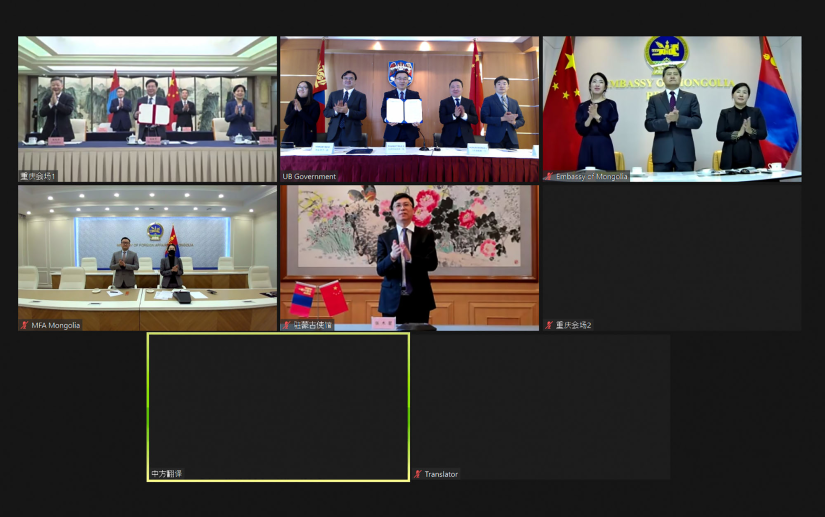 Chongqing Mayor Hu Henghua noted the wide potential for developing cooperation in the spheres of trade, economy, agriculture, bio-pharmaceuticals, electronics, and electric vehicles and further strengthening cooperation in third markets based on Chongqing's international transportation and logistics advantage.

Chongqing is one of the four municipalities under the direct administration of the central government of the People's Republic of China.
CAPITAL CITY TRAINING, RESEARCH, AND PUBLIC RELATIONS AGENCY