Education Minister works in Darkhan-Uul aimag
Society
Ulaanbaatar /MONTSAME/ During their visit to Darkhan-Uul aimag, officials led by Minister of Education and Science L.Enkh-Amgalan met with representatives of the local education and science department and teachers.
39 kindergartens, 26 schools, and nine universities and colleges provide education in Darkhan city, the capital of Darkhan-Uul aimag, with 1,754 teachers. Preschool enrolment rate in the aimag is 91-97 percent. As increased enrollment has led two to three secondary schools to operate in three shifts, five schools will be expanded by 2024.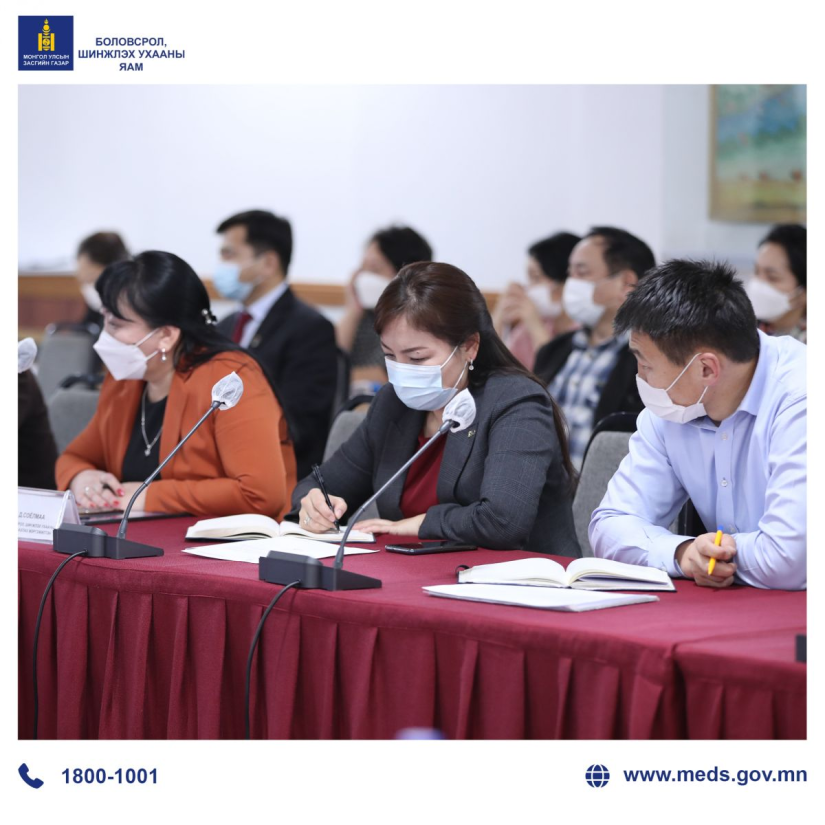 Governor of the aimag B.Azjargal said the aimag is implementing the 'Educaiton-2032' program to introduce novel teaching methods and technologies by upskilling teachers.
Darkhan city has declared 2022 the Year of Child Protection to support children's development, upgrade libraries, and encourage more students to join mind sport clubs.
The establishment of a university complex in Darkhan-Uul aimag will be aligned with the aimag's medium and long term development plans. The Education Minister undertook to collaborate with local authorities to address learning loss, emphasizing that teachers will be getting increased salaries based on their performance.