YSC Program reviews the year of 2021
Society
The Youth Sustainability Corps (YSC) program aims to foster environmental stewardship among Mongolian youths aged 15-22. Co-funded with the European Union, the Mongol Ecology Center established the YSC program in 2019.

Let's look back at the most significant achievements of 2021.
Baseline study
In the first quarter of 2021, the MEC and IRIM joint team developed a Baseline study of the YSC program, an in-depth survey among 324 students, including Special School #29 for deaf children. Based on the survey, the MEC digitized the components of the YSC program to effectively reach far corners of Mongolia with a COVID-19 adaptation strategy. The study has become the basis of the target groups' capacity building and digital/in-person training needs. The MEC team developed the YSC's main components to bridge youth's knowledge and skills gap.
Developed YSC Badge system
YSC participants collect points by participating in YSC components programs; Youth Power events, challenges, lectures & discussions. First five students with the highest scores will participate in Student Exchange in the EU in 2023. The YSC badge system has six levels: Bronze, Silver, Gold, Platinum, Diamond & Legend. Five hundred forty-five students from 27 schools and universities in Mongolia are in the YSC badge system on the program's website.
Opening of YSC Hubs

The MEC renovated YSC Hubs at the schools of Mankhan & Munkhkhairkhan soums of Hovd aimag and one additional space for school #29 for deaf and hard-hearing students. The YSC Hubs are equipped with remote learning technologies and optimized internet for long-term use as training centers within local schools. We established designated YSC Hubs at all six target schools.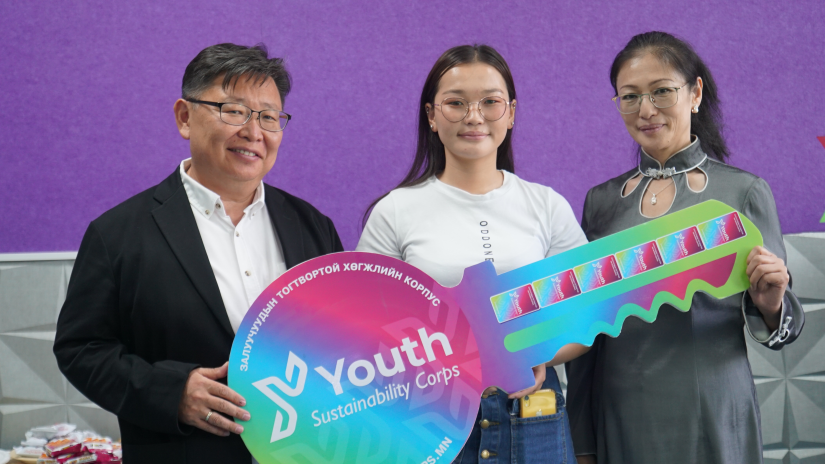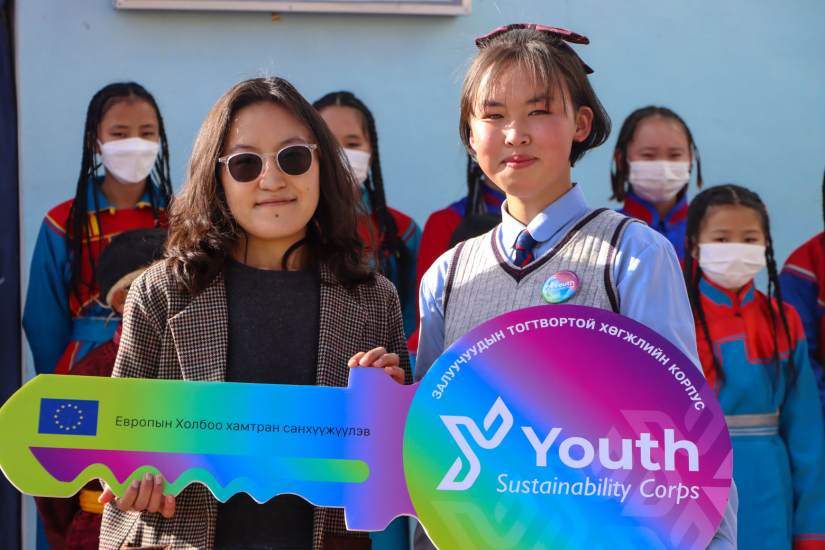 Youth Power events

In 2021, we have organized over 10 Youth Power events involving a total of 719 students from 14 schools and 4 aimags. The overall objective of the events is to empower youth to participate, promote, and collaborate for the sustainable future of Mongolia and to provide them with more opportunities to broaden their horizons and expand their network of peers. The YSC participants learned to design the community projects/campaigns during the Youth Power event.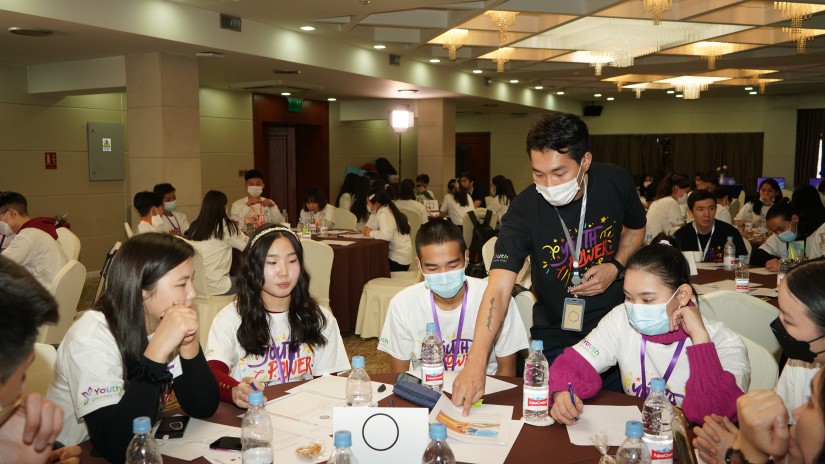 YSC Platform
The YSC online community has grown to 1296 members (16% of which are from the deaf community). The YSC Facebook page now has 21,000 followers with 3.3 million post total reach, 2.4 million post total impression, 149,481 engaged users, 12,422 content likes, 17,085 content comments and 3423 content shares. Schools around the country can apply for the YSC program and participate in our online activities.
Teacher training
The MEC organized two virtual training for YSC teachers; Integrated teaching methodology for 90 teachers and Creating a Positive School Culture for 200 teachers. The post-training report suggested that the training helped improve the school culture and teaching experience. Furthermore, the YSC teachers' network now includes 200 teachers from 15 schools.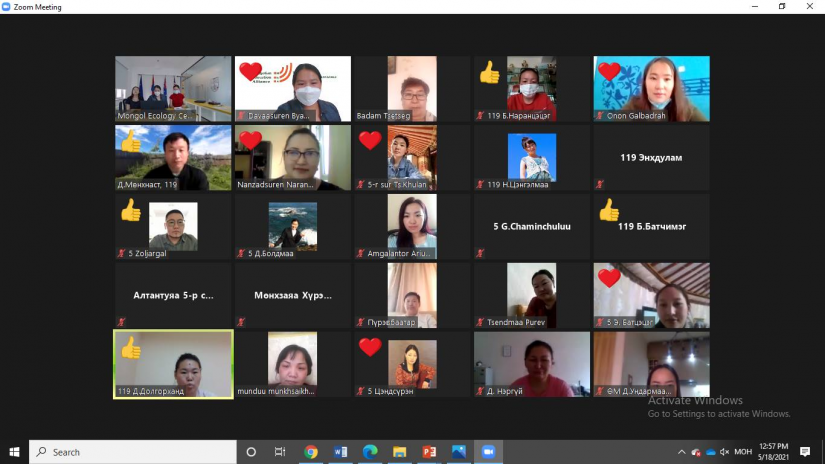 YSC Ambassador program

The MEC is creating a pool of volunteers, YSC Ambassadors, who are successful young professionals passionate about youth empowerment and the environment. Ambassadors share their experiences and stories with YSC students through online lectures and discussions and help organize YSC events. This year, we have successfully organized two Youth Power Events with the Ambassadors. Ambassadors also trained MEC staff on podcasts & social media marketing. We are planning to expand the YSC Ambassador program in 2022.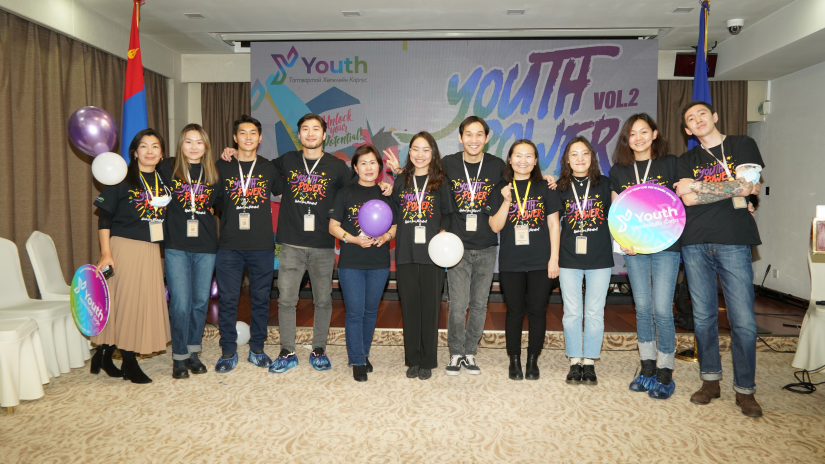 YSC Academy
YSC Academy is the brand for YSC educational videos, lectures, and discussions. In 2021, the MEC team prepared, developed, & distributed 36 unique YSC academy content, including six videos with sign-language interpretation. YSC academy distributes its content on the YSC website, Facebook, Youtube, Instagram, and other social media platforms.
Interpretation training
The MEC organized Interpretation training for 157 teachers and local community members. Interpretation training teaches a set of skills that allow the speaker to talk about local natural and cultural resources in a way that provokes the audience to care about and for the place. During the training, participants learned about Freeman Tilden's six principles of interpretation and various storytelling techniques.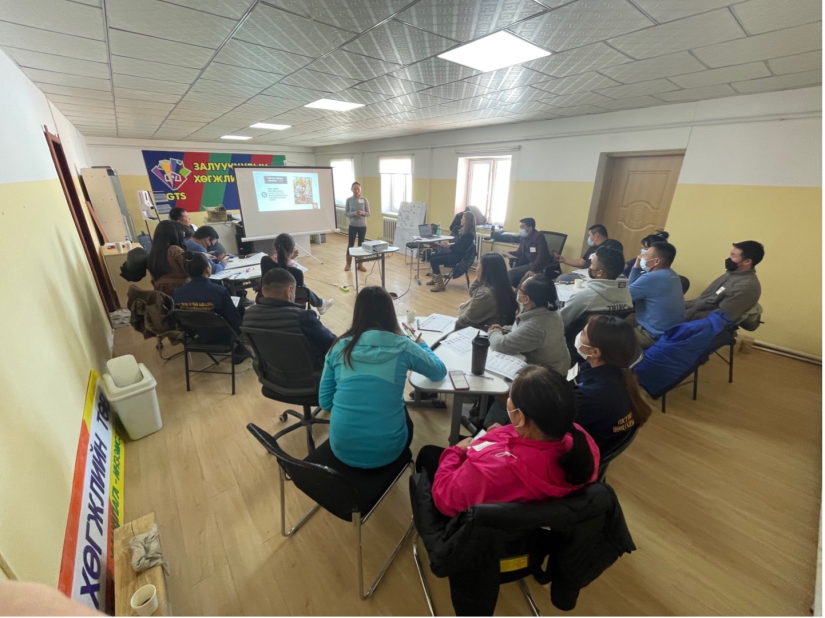 YSC Challenges
YSC challenges are designed to empower students by asking them to create a video, essay, poster, or oral presentation on a particular topic. In 2021, the MEC announced six YSC challenges & three giveaway contests on topics such as heritage appreciation and climate change. To participate in these challenges, many students self-learned to craft media messages, design posters, and edit videos.
Y Podcast
Y Podcast enables youth to join the podcast by sending their answers to the guests. Speaking with young professionals from different sectors, Y podcast aims to help youth to make the right career choice, live purposefully, and pave a path to success. In 2021, the MEC released six episodes and distributed through Youtube and Facebook.
YSC Lectures & Discussion
YSC lectures and discussions are open-to-public online training sessions from successful professionals from different fields to aid students with personal development and career choice. The MEC team organized 18 YSC online lectures and discussions, each with 900 live participants on the Zoom platform.