'SDG-Aligned Budgeting to Transform Employment in Mongolia' project team works in Tuv aimag
Society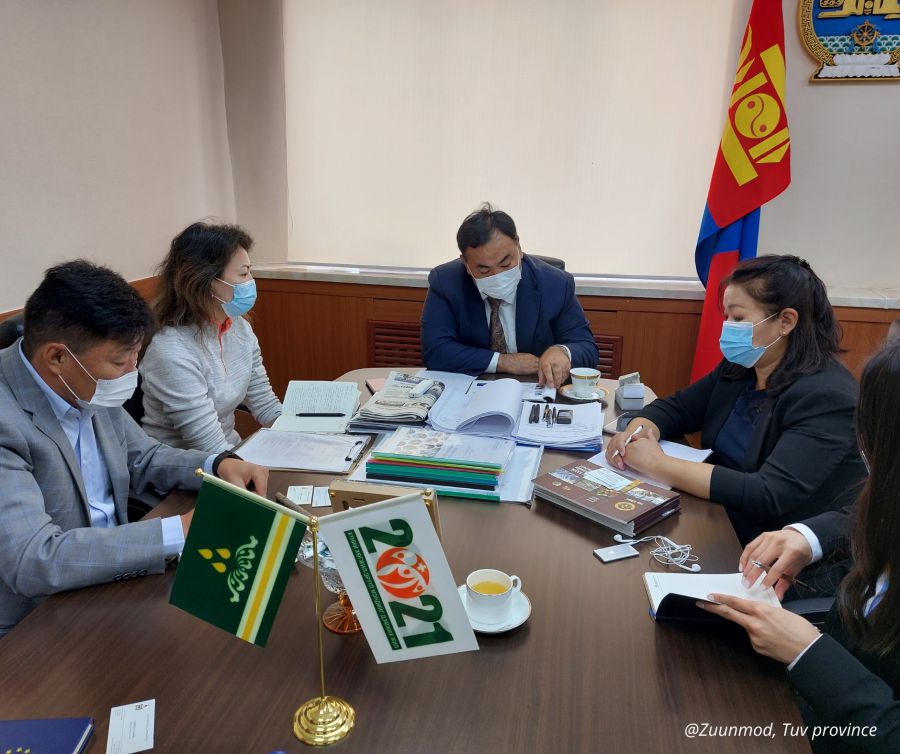 Ulaanbaatar /MONTSAME/ As part of the European Union funded project called 'SDG-Aligned Budgeting to Transform Employment in Mongolia', Food and Agriculture Organization of the United Nations (FAO) organized a consultation meeting on August 9-10 with G.Surmaa, Deputy Governor of Tuv province, D.Saran-Erdene, Head of Investment, Development Policy and Planning Department of The Governor's Office of Tuv province, N.Gantulga, Director of Food and Agriculture Agency (FAA), meat, dairy and vegetable value chain local representatives.
The parties exchanged ideas on collaboration opportunities by aligning the project goals and outcomes with Tuv province Strategic Planning policies. The Tuv province management expressed their support and assistance in the successful implementation of the project. Furthermore, the project team met with Sh.Otgonkhuu, Director of "Technical and Vocational Education and Training" (TVET) in Erdene soum and N.Chimeddorj, Training Manager of "Bayanchandmani Polytechnic College", to discuss on boosting students' capabilities in agriculture sector to support youth employment and decent work.
This is part of the larger EU-funded technical assistance project (EUR 7.4 million) titled 'SDG-Aligned Budgeting to Transform Employment in Mongolia' that will be jointly implemented by the UNDP as technical lead, FAO and the ILO. This larger project is complementary to the first-ever Budget Support Programme in Employment Reforms that the European Union has signed with the Government of Mongolia and it will be implemented in collaboration with the Ministry of Finance and Ministry of Labor and Social Protection, with EU grant of EUR 50.8 million.
Source: FAO