National TVET E-learning trainers prepared
Society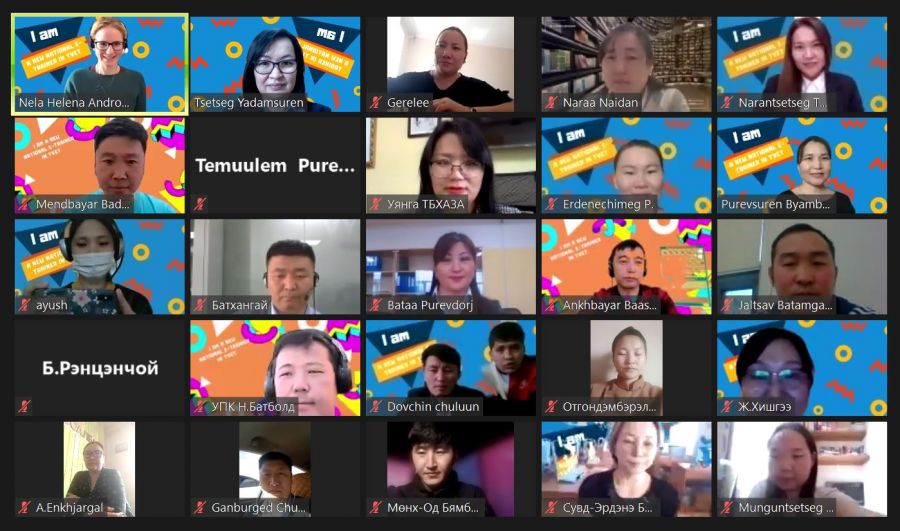 Ulaanbaatar /MONTSAME/. While developing national Technical and Vocational Education and Training (TVET) E-learning platform, the e-learning multiplier trainer have been prepared through online training from 15th of March – 2nd of June, 2021. A Total of 31 TVET teachers from regions and Ulaanbaatar as well as methodologists from TVET Assessment, Information and Methodology (AIMC) participated in this certified course. Trainers will act as the multiplier to train others on e-learning.

The participants studied five comprehensive modules: e-learning basics and instructional design, authoring and content creation, using the Mongolian U-TVET learning management system (https://mergejil.edu.mn) (Moodle based) for training, online moderation and support as well implementation & evaluation of courses.
The practice-oriented training, organized by "Cooperative Technical and Vocational Education and Training" project in cooperation with the Ministry of Labor and Social Welfare and the TVET AIMC was conducted by international eLearning experts from Common Sense - eLearning and training consultants assigned by GIZ.
Commissioned by the BMZ, the cTVET project is funded by the Governments of Germany, Australia, Korea and being implemented by Deutsche Gesellschaft für Internationale Zusammenarbeit (GIZ) in close partnership with Ministry of Labour and Social Protection.
Next, Ch.Enkhbayar, Program Manager at the GIC, introduced the major activities carried out within the project with the first one being baseline study, which conducted utilizing both quantitative and qualitative methods and will be covered topics of health care services and public participation, as well as access to information on public investment. The second undertaking was an online Hackathon on those two key issues.
Afterwards, Ch.Enkhbayar introduced one NGO and one media outlet organization that will jointly implement the MASAM 2 project. NGOs were reported to have experience in community-based activities, or to have collaborated in Phase I of the project, or to have experience in the concept and tools of social accountability. Finally, he introduced major activities planned in the short term, which are the development of the online module for capacity building of selected NGOs and capacity building of those NGOs.
Funded by the Swiss Agency for Development and Cooperation (SDC) and the Global Partnership for Social Accountability (GPSA) and implemented by the World Bank, the project will run until the end of 2023.
Source: GIZ Mongolei