Minister of Culture meets with heads of relevant organizations
Art & Culture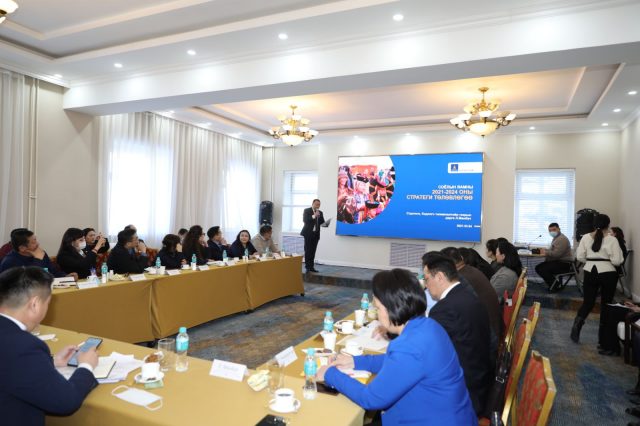 Ulaanbaatar /MONTSAME/. On March 4, Minister of Culture Ch.Nomin met with heads of the organizations operating under Ministry's.
At the beginning of the meeting, Minister Nomin said, "It has been more than a month since I took the job. During this period, we defined the vision and mission of the sector and developed the Strategic Plan of the Ministry of Culture for 2021-2024 in accordance with the "Vision-2050" long-term development policy of Mongolia and the Action Plan of the Government of Mongolia for 2020-2024. The government's action plan states that it will respect national pride and heritage, develop creative cultural industries, and become a center of global nomadic civilization. Emphasis is placed on bringing cultural production into economic circulation and increasing the range of import-substituting cultural products and services. Based on Mongolian heritage and lifestyle, we plan to focus on introducing and promoting the cultural production business with new ideas and best products and services to the world, and supporting and developing cultural production."
In terms of the large-scale construction works, the Minister Culture said that as of today, the construction of the Chinggis Khaan Museum of Nobles is underway and the National Library will begin this June, and the construction of the National Arts Theater, Children's Library, Puppet Theater, and Museum of Natural History will begin later this year.
"I would like to emphasize that our activities and policies will be the face and image not only of the Ministry of Culture, but also of Mongolia, so we need to plan our work systematically, report on time, and work together."
Afterwards, L.Munbat, Head of the Strategic Planning Department of the Ministry of Culture, presented the 2021-2024 plan for the cultural sector. The results of this strategic goal will be implemented in 2021-2024 with the following objectives. These include:
- The policy and development perspectives of the cultural sector will be determined based on research, and the legal environment will be improved,
- Establish a cultural information system and make the digital transition,
- Establish a system for training, retraining and specializing human resources in the sector, develop and implement policies to support them and improve social security,
- Develop cultural and educational activities for all, intensify enlightenment activities, and increase national cultural immunity,
- Protect cultural heritage and increase regional priorities,
- Implement policies to develop national, classical and contemporary arts equally and bring them to a national and international competitive level,
- Put into operation cultural facilities that meet international standards and requirements, and increase the capacity of local cultural and arts organizations,
- Promote creative cultural production and increase its socio-economic impact,
- Intensify regional and international cultural policies and activities, and implement multilateral cooperation.
During the meeting, the relevant organizations presented their activities and future work plans and conditions, exchanged views with the Minister of Culture, and received directions.
The Ministry of Culture