TEDxUlaanbaatarSalon to dedicate its online event to food systems
Society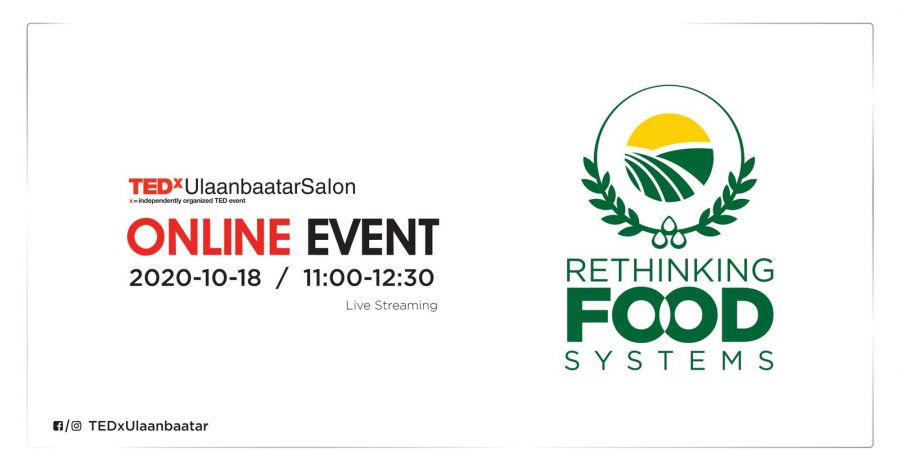 Ulaanbaatar /MONTSAME/ TEDxUlaanbaatarSalon, online special event dedicated to the World Food Day, which is celebrated annually by the United Nations Food and Agriculture Organization (FAO), is to be held on October 18 with official permit of TED event.
Four people have been selected to share their own valuable ideas at the TEDxUlaanbaatarSalon "Rethinking Food Systems" event and the speakers are Mr. Vinod Ahuja, FAO Representative in Mongolia, Ms. S.Khulangaa, member of Mongolian Nutrition Society and nutritionist of Mongolian national team, Mr. Z.Batjargal, national coordinator of the United Nations Framework Convention on Climate Change and Ms. D.Bulgamaa, management specialist of "Green Gold, Livestock Health" project.
The event will be live streamed on October 18 at TEDxUlaanbaatar Facebook Page.