Establishment of Ikh Khuraldai club agreed
Politics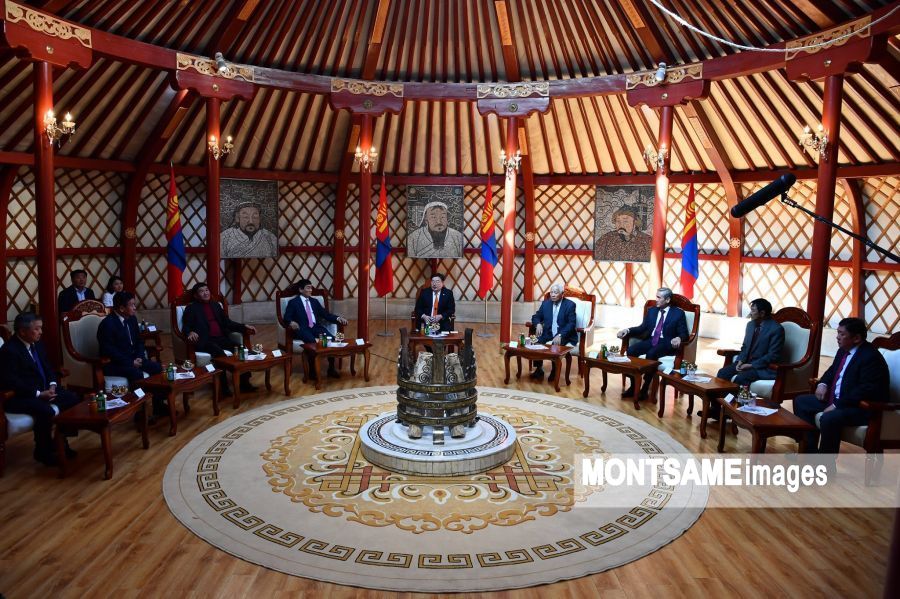 Ulaanbaatar/MONTSAME/. On the occasion of the 30th anniversary of the establishment of permanent Parliament in Mongolia, Chairman of the State Great Khural of Mongolia (Parliament) G. Zandanshatar received former chairmen of State Great Khural on September 22.

Former chairmen N.Bagabandi, S.Tumur-Ochir, N.Enkhbayar, Ts.Nyamdorj, D.Lundeejantsan, D.Demberel, Z.Enkhbold and M.Enkhbold participated in the meeting. R. Gonchigdorj, former chairman of the State Baga Khural and the State Great Khural in 1996 -2000, did not attend the meeting due to his participation in organizing an international virtual mathematical olympiad. At the beginning of the meeting, Speaker of the Parliament G.Zandanshatar introduced measures being done to celebrate the 30th anniversary of the Parliament.
Mr. Zandanshatar emphasized, "Within the framework of the anniversary, Mongolia's Parliament is focusing on strengthening parliamentary democracy, becoming an e-parliament, analyzing the achievements of the Mongolian parliament over 30 years, learning from experiences and knowledge of generations of parliamentarians, and improving efficiency and quality of legislative and oversight activities."
At the meeting, the Speakers exchanged views on the control and balance of the governance system, the maturity of the political parties, issues to be considered in the future activities of the legislative body, and the reputation and ethics of parliamentarians. At the same time, Mr. Zandanshatar proposed to establish 'Ikh Khuraldai' club of former Speakers, alike 'Speakers' Club' in parliamentary countries. Former speakers unanimously supported the proposal.
It will be a voluntary mechanism to work for improving the legislative process, further developing the parliamentary system, adopting debate principles based on research and science, exchanging mutual experiences, discussing pressing issues together, and organizing meetings and discussions with parliamentarians.
The members of the 'Ikh Khuraldai' club will be the Speakers of previous parliaments, and a head of the club will be an incumbent Speaker. The club does not require any funding and its members do not receive any salaries or bonuses.