Kindergarten with new ventilation system puts into operation
Society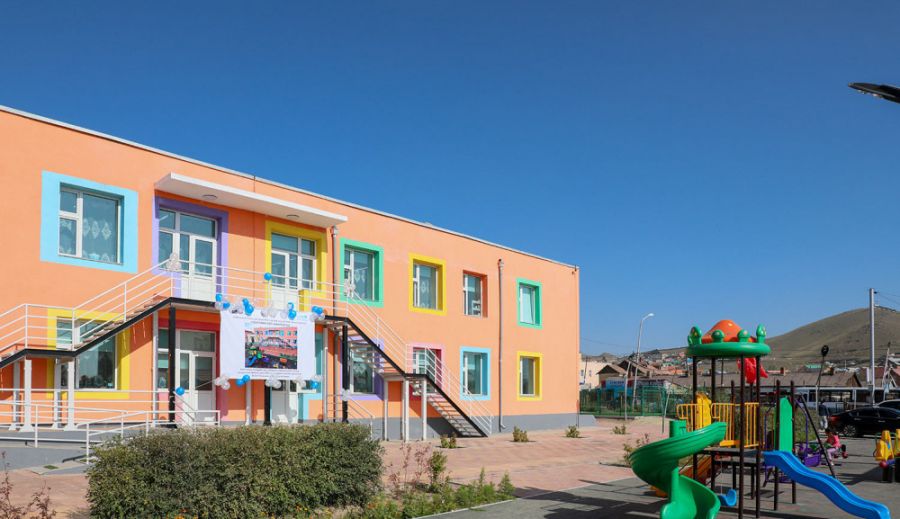 Ulaanbaatar /MONTSAME/ Kindergarten No. 3 in Bayanzurkh district, which has a capacity of 100 children, is ready to re-start its operation. Within the framework of Early Childhood Development Program jointly being realized by UNICEF in Mongolia and the Ministry of Education and Science, a new building of the kindergarten with a capacity of 100 children was put into operation with investment of MNT 1.2 billion.
Present at the opening of the new building were officials headed by Minister of Education and Science L.Tsedevsuren, Member of Parliament Kh.Bulgantuya and Representative of UNICEF to Mongolia Alex Heikens.
The kindergarten has created child-friendly environment, which ensures internal air quality and security. Mechanical ventilation system of the building has advantage to protect children from air pollution and heating of the kindergarten has been resolved with electricity. The ventilation system is a technology that inhales dirty air in the room and heats and filters the air going into the room. Therefore, it is possible for classrooms to have clean air in winter when windows are closed. Moreover, air quality meter is installed in each classroom.
"As the mechanical ventilation system introduced in the kindergarten purifies air, it is good for children's health and their brain development, especially children who are studying in kindergartens and schools in ger district. Therefore, we recommend the Government of Mongolia to install mechanical ventilation systems in current operating kindergartens and to introduce a standard to have a mechanical ventilation system for new kindergartens," Representative of UNICEF to Mongolia Alex Heikens said.