Reciters and panegyrists to be promoted through TV series
Art & Culture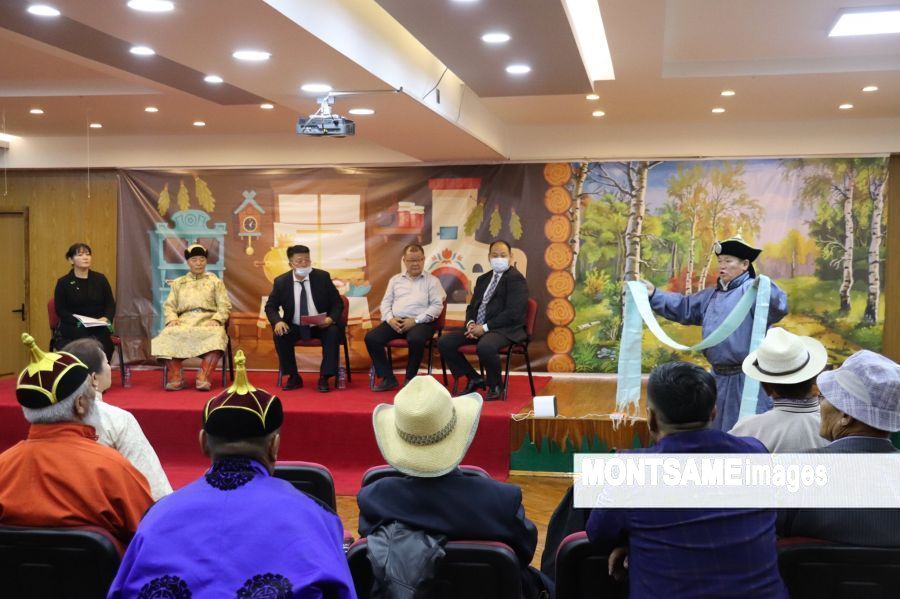 Ulaanbaatar /MONTSAME/ The Department of Oral Literature Study of the Institute of Language and Literature of the Mongolian Academy of Sciences in partnership with the Mongolian National Broadcaster is preparing TV series with repertory of reciters and panegyrists. Within it, State Secretary of the Ministry of Culture G.Erdenebat held a meeting with over 50 reciters and panegyrists from 9 districts of the capital city and 21 aimags.
There are 105 talented people, who inherited intangible cultural heritage at high level in Mongolia, and four of them are certified reciters.
During the event, State Secretary G.Erdenebat emphasized that works on safeguarding and conserving intangible cultural heritage is being revived through public-private partnership. Further, the Ministry will focus more attention on supporting and promoting intangible cultural heritage bearers.
"The TV series aim to promote and pass down the intangible cultural heritage and glorify reciters and panegyrists. Reciters are special as reciting a praise directly without preparing in advance. We plan to broadcast the program in upcoming October," head of department of history, heritage and cultural programs of the Mongolian National Broadcaster Ts.Odontuya said.
Mongolia joined Convention for the Safeguarding of Intangible Cultural Heritage. Safeguarding of intangible cultural heritage requires number of stages and we will work towards safeguarding and conserving it comprehensively and taking actions in rural areas as well. Surely, attention will be placed on outspreading it to the public and passing it down to younger generation, Head of the Department of Cultural Heritage of the Ministry of Culture B.Davaasuren, noted.