Exports decreased by 28.2 percent
Economy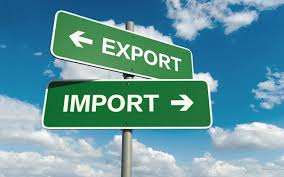 Ulaanbaatar /MONTSAME/ In the first half of 2020, Mongolia traded with 135 countries from all over the world and the total trade turnover reached USD 5.3 billion, of which USD 2.8 billion were exports and USD 2.5 billion were imports.
Total foreign trade turnover decreased by USD 1.5 billion (22.6%), of which exports decreased by USD 1.1 billion (28.2%) and imports decreased by USD 433.7 million (15.0%) compared to the same period of the previous year. In June 2020, exports and imports reached USD 822.1 million and USD 467.7 million, respectively. Compared to the previous month, exports increased by USD 189.4 million (29.9%) and imports increased by USD 61.6 million (15.2%).
The foreign trade balance was in surplus of USD 368.2 million in the first half of 2020, while it was in surplus of USD 1.0 billion in the first half of 2019, decreased by USD 677.0 million from the same period of previous year.
Source: National Statistics Office