The nations with strong affinity for each other
Politics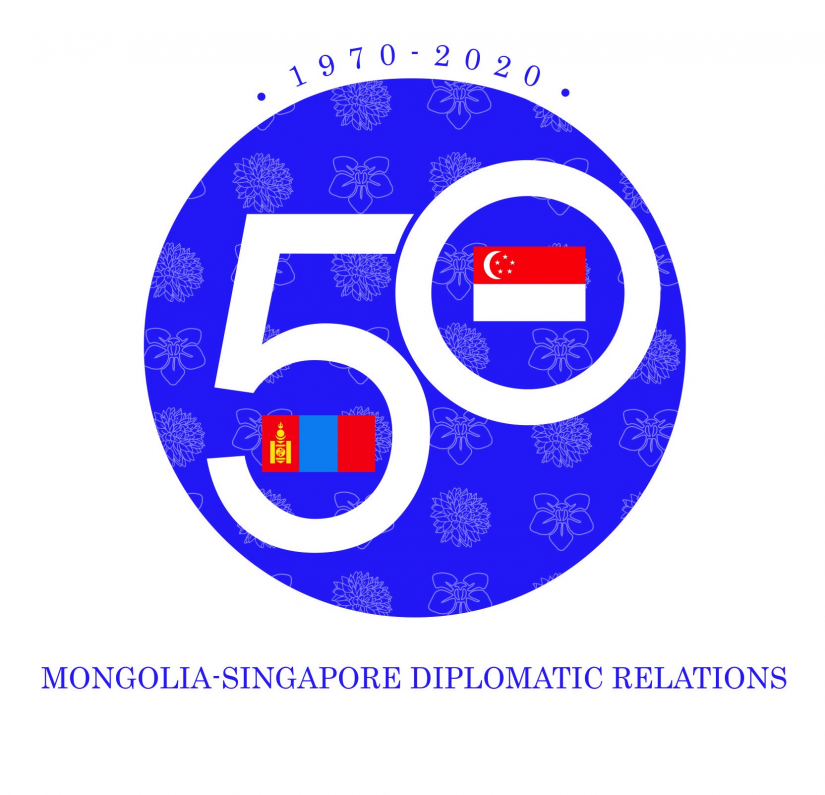 Year of 2020 is very significant for the Embassy of Mongolia in Singapore as we celebrate the 50th Anniversary of Diplomatic Relations between Mongolia and Singapore. As the Extraordinary and Plenipotentiary Ambassador of Mongolia to the Republic of Singapore since 2015, I would like to wish everyone a Happy Anniversary, and great health and prosperity!
I am extremely honored to be the Mongolian Ambassador to witness this milestone. In 2015, after my presentation of credentials to the President of the Republic of Singapore, our embassy started preparing for the celebration of 45th anniversary of diplomatic relations with full speed. A Singapore-Mongolian business forum was successfully organized in November 2015, followed by an official reception to commemorate the anniversary which was attended by three hundred guests from business and government sectors of both countries. Our then Foreign Minister H.E. Purevsuren Lundeg sent video greetings, and the Mongolian folk band Husugtun, which won the Asia's Got Talent Runner-up Prize, performed live, including the National Anthems of both countries.

Since then, it has been my great pleasure to see the growing number of tourism and business collaboration between our countries. Business forums and dialogues were organized on annual basis either in Singapore or Mongolia, involving various sectors such as education, technology, healthcare, tourism, infrastructure and fintech startups.

Prime Minister Lee Hsien Loong's official visit to Mongolia in conjunction with attendance for the Asia-Europe Meeting (ASEM) in July 2016 was historic for our diplomatic relations as it was the first ever visit by a Singapore Prime Minister to Mongolia. Mr. and Mrs. Lee enjoyed the visit with a casual walk through downtown Ulaanbaatar, a visit to the Gandan Tegchenling monastery, meetings with Singaporeans who live in Mongolia as well as Mongolians who graduated from Singaporean educational institutions, and a visit to the Chinggis Khaan Statue and museum in Tsonjin Boldog. The visit was well documented and transmitted by Channel News Asia and this opened eyes to many Singaporeans about Mongolia.
I always believe that in order to enhance long-lasting friendship between countries, people to people connection to mutually learn and appreciate their differences and similarities through tourism, arts and culture plays a very important role. For instance, Singaporeans always refer to their country as a Little Red Dot in the world, but in fact, this country has much to offer to the world with their unique history and resilience to withstand any issues that may arise in politics, business and society to become one of the leading developed countries in this complicated world. Both Singapore and Mongolia are small states, surrounded by much larger neighbors and economies, yet both have the pride to present themselves as equal members of the United Nations as well as a number of prestigious international organizations to contribute in bringing peace and harmony of our communities.
While living and working in Singapore, myself and our families discovered that Singapore has so much diversity and synergy to make people live comfortably side by side. Even though the land is small, precious and scarce, Singapore makes sure to offer lots of parks and recreational areas for its people to feel close to the nature, like the Jurong Bird Park and the Pulau Ubin island. Mongolians, by nature, are nomadic and strongly attached to nature, and always crave for wind, vast space and mountains. I find it interesting that many Singaporeans feel the same way and visit Mongolia for the very same purpose. Thus, I am confident that despite the climate contrast and culture differences, both Singaporeans and Mongolians continue find strong affinity towards each other as peace-loving and adventurous discoverers.
In closing, I would like to wish my dream of witnessing a regular direct flight between our countries in the near future to enhance our fifty years of friendly relationship into a whole new level. May everyone in our countries live in continuous peace and prosperity!
Lhagvadorj "George" Tumur
Ambassador Extraordinary and Plenipotentiary of Mongolia to the Republic of Singapore