Illegal construction on land of memorial museum stopped
Politics
Ulaanbaatar /MONTSAME/. The Memorial Museum of the Victims of Political Repression, which used to be located in the heart of Ulaanbaatar city shadowed by skyscrapers around it, was one of a few cultural and historical heritages of the city.

The museum building was demolished in October 2019 prompting public criticism, at the decision of the 'Fund named after P.Genden NGO' by Genden's grandson S.Bekhbat, who was owning and operating the museum.
The museum administration considered that the building should be torn down as it has deteriorated and no longer fulfills the museum functions and decided to replace by 22-floor glass building to accommodate the museum and offices.
On March 25, 2020, the Governor's Office of the Capital city issued a press release to give information, explaining the current situation around the museum land development.
It says that only a decision was made to revise the architectural plan development for the museum building as requested by the "Fund named after P.Genden NGO" and no special construction license was issued, allowing to construct a building on the land, where the Museum of Victims of Political Repressions used to stand. "However, a construction company is found to have already launched construction work on the site without any permission."
"Therefore, the Mayor of Ulaanbaatar city S.Amarsaikhan ordered corresponding officials to stop the construction and take legal actions against those who are responsible for demolishing historical building and starting the construction without valid permissions. Officials from the Specialized Inspection Agency and Police Department stopped the operation on March 25" reports the Governor's Office.
The two-floor log house was built in 1930 by German, Swiss and Hungarian construction workers for then-leader of the ruling-Mongolian People's Revolutionary Party and former Prime Minister of the Mongolian People's Republic Peljidiin Genden. After he was executed in 1937 during the political repression, the building was used for various purposes, such as kindergarten, house for government employees and government's environment protection agency, and so on.
At the initiative of Genden's daughter, the house was turned into the Memorial Museum of the Victims of Political Repression in 1996, displaying over 200 photos and artifacts related to the Mongolia's political purge in the 1930s, where more than 36 thousand people are reported have undergone repression.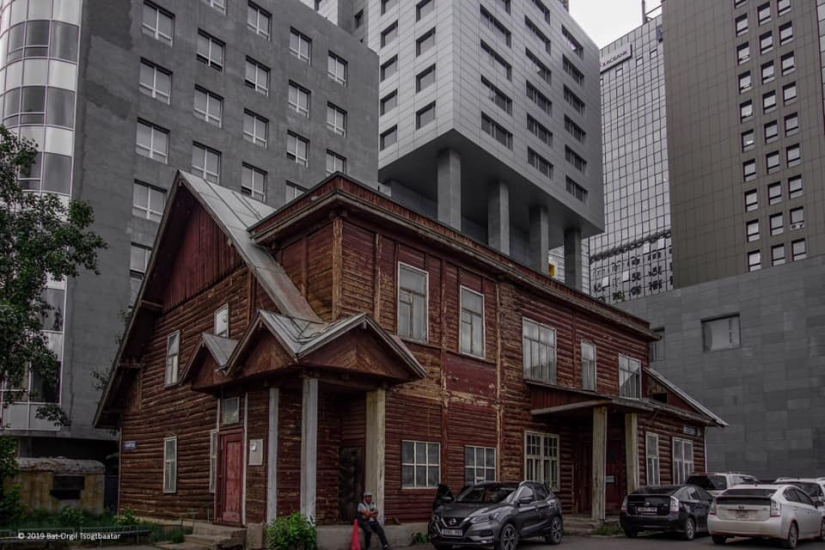 Photo courtesy of Archigraphy