Vision-2050 document envisages poverty rate to be at 5 percent by 2050
Economy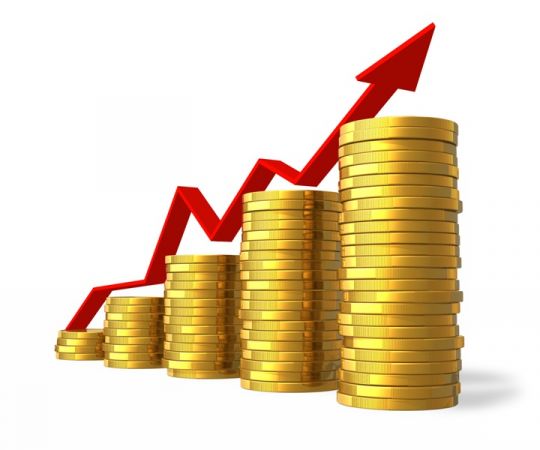 Ulaanbaatar/MONTSAME/. The 'Vision-2050' is a policy document, which was formulated by a working group comprising of 1500 people, including scholars, experts and state secretaries of 13 ministries, heads of some government agencies, authorities of universities and representatives of non-government organizations. According to the Prime Minister's order No: 52 dated April 30, 2019, the working group analyzed development stages of the past 30 years of Mongolia and formulated the policy document that will define long and mid-term development policy until 2050. We are presenting 9 fundamental goals of the development policy in detail.
To make estimations of economic sector, the Working Group used the Computable General Equilibrium (CGE) as a key methodology to envisage expected outcomes. The estimation for first decade (2020-2030) was made through three variations; basic version, 'Green economy' version, and the version with inclusive of major projects and programs.
The basic version is a version that preserves current economic development trends further and upholds state involvement and coordination in economic life at present level.
'Green economy' version aims to make the growth of livestock consistent with the grazing capacity. In case of not taking required measures, there will be devastating result or failure of animal husbandry sector due to lack of grazing and insufficient grazing capacity.
The version with the inclusive of major projects and programs will show combined expected results of the implementation of 'Green economy' version and business and infrastructural mega projects, stated in the list of investment.
According to the estimation for 2020-2030, the volume of the country's Gross Domestic Products is expected to be USD32.1 billion (as of exchange rate in 2018), with USD 8299 -GDP per capita. During this period, mining and extractive sector is likely to produce 31.4 percent of the GDP, processing industry –14.6 percent and trade sector -10.5 percent.
In 2031-2040, the volume of GDP is expected to reach USD 54 billion (as of exchange rate in 2018), with USD 12004-GDP per capita. During this decade, processing industry, transport and logistics sectors are predicted to have highest growth.
In 2041-2050, the volume of the country's GDP is projected to be USD77.7 billion (as of exchange rate in 2018), with increased GDP per capita to USD 15000. The prospects show that during this period the processing industry is estimated to produce 27.4 percent of the GDP, mining and extractive sector –25.3 percent and transport and logistics --11.6 percent. Besides the sectors aforementioned, energy, tourism and creative industry are likely to have high growth. On the other words, there will be radical changes in the country's economy over the next 30 years with advancements in processing industry and other sectors, which will build conditions to make economy multi-pillared actually.
As a result of the long-term development policy, it is expected that by 2050 the country's poverty level will be at 5 percent, GDP will be estimated to be USD75 billion (USD15000 per capita), inflation rate will be 2 percent and export volume will be counted to USD52 billion.
Following are the expected outcomes as a result of long-term actions to ensure sustainable economic development:
Sustainable economy with risk-bearing capacity in 2020-2030
-Ensured macroeconomic balance and improved risk-bearing ability
-Increased volume of import-substitute products' manufacturing and developed export-oriented heavy and light industry
-Developed infrastructure of stock market, increased number of investors and developed digital technology-based multilateral financial service
High-income and cumulative economy in 2031-2040
-Formed macroeconomic situation with accumulation and improved credit rating
-Active player in organic foods and energy sector of the Northeast Asia
-Established opportunity to trade domestic financial instruments in collaboration with Asian major stock exchanges and attract investment
Economy predominated by middle-class in 2041-2050
-Ensured external and internal balance of macroeconomy, fully employed, established low-level inflation macroeconomic environment and the society with middle-class predomination
-Developed leading economic sectors and multi-pillared sustainable economy
-Developed technology-based global financial services.