Tourism business owners of Mongolia and Turkey convene in Istanbul
Economy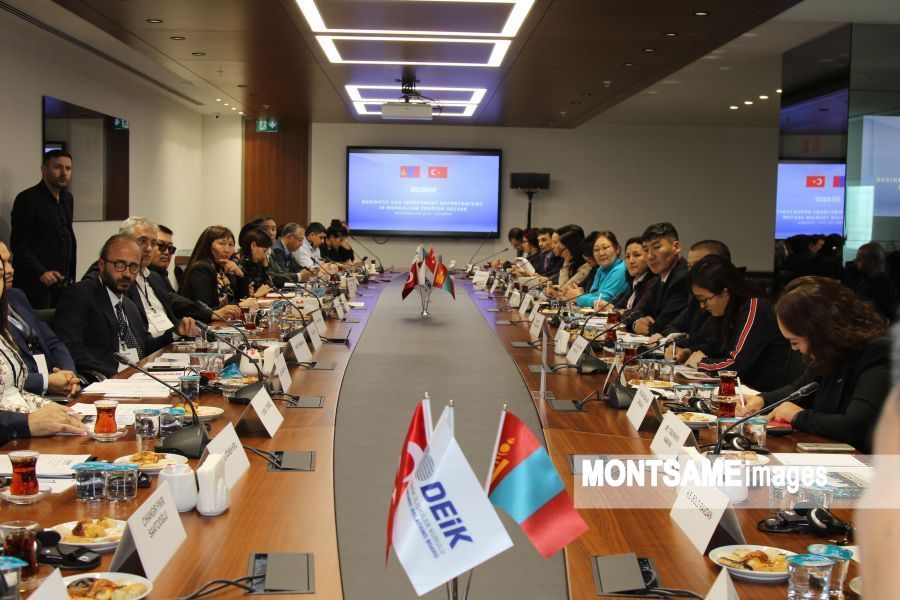 Istanbul /MONTSAME/. A business forum for the Mongolia-Turkey tourism sector took place at Foreign Economic Relations Board of Turkey (DEİK) in Istanbul, Turkey on December 6. The forum was co-organized by the Ministry of Environment and Tourism of Mongolia, Ministry of Culture and Tourism of Turkey, Embassy of Mongolia in the Republic of Turkey, and Consulate General of Mongolia in Istanbul, Turkey on the occasion of the 50th anniversary of the establishment of diplomatic relations between the two countries.

Minister of Environment and Tourism N.Tserenbat, Deputy Minister of Culture and Tourism Serdar Çam, Ambassador Extraordinary and Plenipotentiary of Mongolia to the Republic of Turkey R.Bold and representatives of the two countries' tourism sector attended the forum.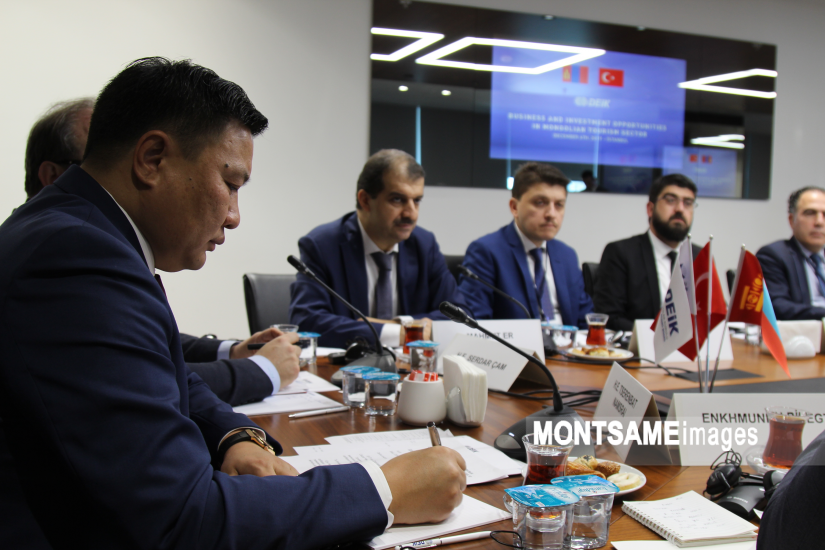 In his opening speech, Minister of Environment and Tourism N.Tserenbat said, "Alongside the traditional relations between Mongolia and Turkey, both countries have many landmarks with artifacts from the time of Turkic Khaganate that attract tourist interest. With traces of the establishment of Turkic aimags in the territory of Mongolia during the period of 552-840, there are currently about 200 artifacts and monument remaining, such as those of Bilge Khan, and Kul Tigin in Orkhon Valley as well as Tonyukuk in Nalaikh district.
From 1994, technical assistance of a total of USD 30 million was given through Turkish Cooperation and Coordination Agency (TIKA), with which 46 km auto road en route Kharkhorin-Khushuu Tsaidam was built alongside the establishment of the Orkhon Valley Cultural Landscape through the project to conserve Turkic artifacts. Turkish citizens that wish to learn about the history continue to come to our country. With the relations and cooperation between the two countries further developing each year, and direct flights beginning to be conducted by Turkish Airlines from January 2020, I am confident that the two countries' partnership in the tourism sector will develop at an accelerated rate. To realize this, the tourism sector entities of the two countries must work together, and strengthen their partnership."
Deputy Head of the DEİK Mongolia-Turkish business committee Mahmut Er said, "I am delighted that the first meeting of the tourism sector business owners of Turkey and Mongolia is being organized at the same time as the launch of the direct flight to Ulaanbaatar by Turkish Airlines. This will serve as an important step to develop tourism, and bring the two countries' citizens closer. Although Mongolia is close to our heart, tourism has never reached expectations due to the distance between the countries. However, with the launch of direct flights, I am confident that everything will become closer, having a direct effect on the two countries' tourism and trade sectors."
Over 20 entities, tourist camps, and tour operators of Mongolia, and over 30 companies and individuals of Turkey introduced their operations at the business forum.