Business delegation of city of Oryol visiting Mongolia
Economy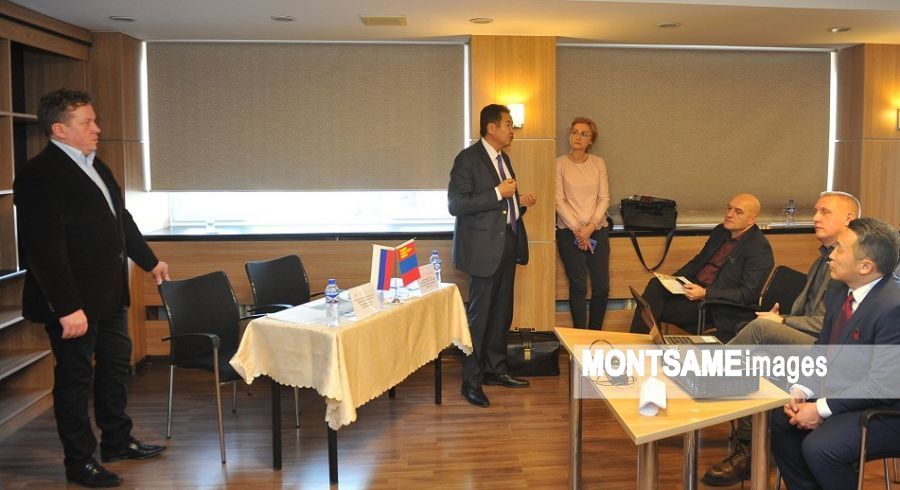 Ulaanbaatar /MONTSAME/ Business delegation of the city of Oryol of the Russian Federation yesterday held a meeting with Mongolian business owners at Sky Plaza Center.
'Aerocomplect', an air blower and steam heating system supplier, 'Pishevik', food manufacturer are among the Russian delegation.
Executive Director of the Business Council of Cooperation with the Russian Federation E.Oyuntegsh said that we are receiving the 11th business delegation this year from our neighbor in the north. Prior to them, business people of Sakha Republic (Yakutia) and the Jewish Autonomous Oblast in the Russian Far East arrived in Mongolia to discuss cooperation.
Head of Oryol Regional Export Promotion Center I.A.Volkova expressed gratitude to Mongolian side on warmly welcoming them and giving business opportunities. "Now it is important for us to visit the entities and companies to partner and put the discussed issues into actions."
Delegation of the city of Oryol will become familiarized with activities of Mongolia's Ministry of Defense, the National Emergency Management Agency, Civil Aviation Authority, agricultural organizations, small and medium enterprises, largest supermarket chains and food factories.