Khuis Tolgoi inscription placed at the State House
Art & Culture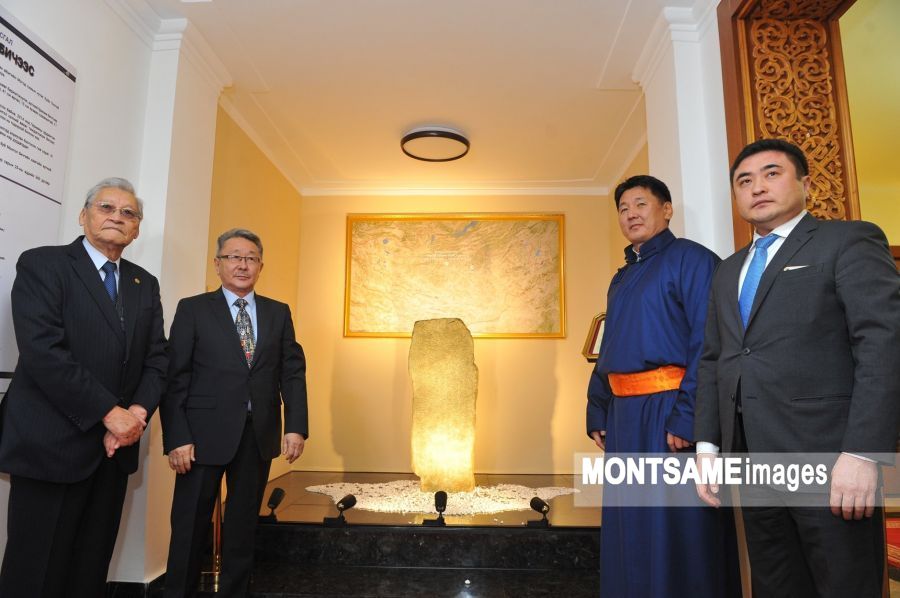 Ulaanbaatar /MONTSAME/. The Khuis Tolgoi inscriptions that were found from a site called Khuis Tolgoi in Mogod soum, Bulgan aimag have been placed at the State House on November 25.

The artifact written in Mongolian Brahmi script traces back to the period of 1400 years ago. More specifically, it is from about 600 years before the time of Chinggis Khaan Stone Inscription that is currently being kept in the Hermitage Museum in Russia.

In 1967, a research team led by Researcher of the Institute of Language and Literature of Mongolian Academy of Sciences (MAS) D.Tsend discovered three statues with unknown inscriptions from Khuis Tolgoi of Mogod soum, Bulgan aimag. The artifact was then documented by Researcher of the MAS Institute of History M.Shinekhuu, discovering that the writings were ancient Brahmi script, 5 years after its discovery. Then in 2014, a group of researchers from four countries led by German researcher D.Maue has fully interpreted the Brahmi Mongolic text. Considered to have been created as an offering for the king during the early periods of the Turkic Khaganate, the inscription even mentions Anagui Khaan of the Rouran Khaganate aside from the name and title of the Turkic king.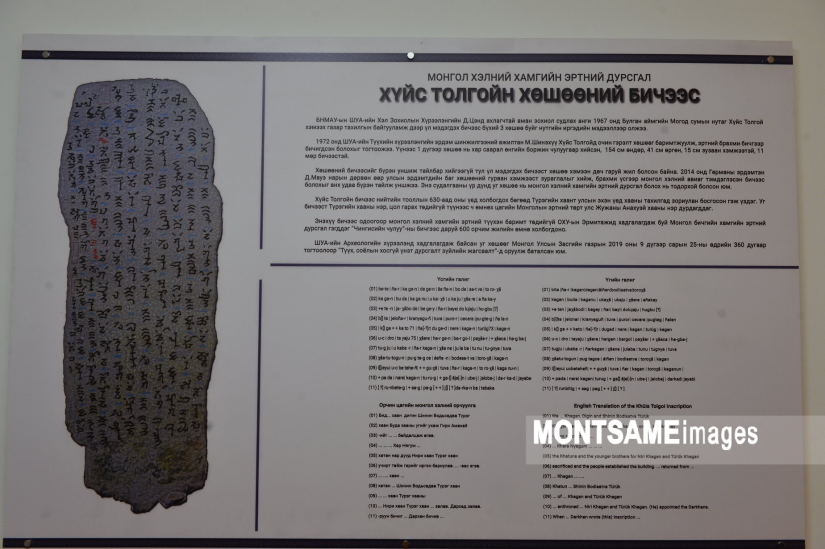 The cabinet made the decision to include the Khuis Tolgoi Inscription in the List of Exclusive Historic and Cultural Heritages on September 25 this year. The ceremony to set the inscription at the State House was attended by Prime Minister U.Khurelsukh. During the ceremony, he expressed his gratitude on behalf of the Government to every individual and institution involved in the discovery of the invaluable historical artifact.