'Magic Mongolia-2' Child Protection and Development Center to open its door
The Mongol Messenger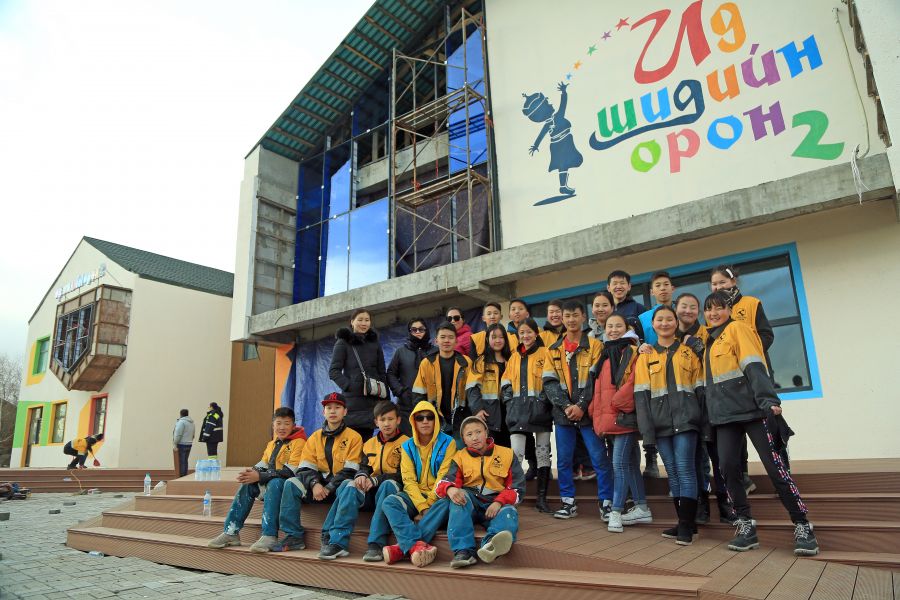 Ulaanbaatar /MONTSAME/ Although the Mongolian government has adopted and passed many laws on domestic violence, children's rights, and child protection issues, the implementation and effectiveness of these laws are not satisfactory. According to the General Prosecutor's Office, between 2015 and 2016, there were 298 children, who were sexually assaulted. Approximately 48 percent of those victims were assaulted by their family members or relatives. That is where Lantuun Dohio come in.
With the foundation of 'Lantuun Dohio' NGO, issues of various people, whose rights are being violated in the society, have been brought closer to the public attention. When studying many cases on child abuse and overcoming barriers, the NGO staffs had been seeking systemic solution for the issue. Based on their gained experience, they came to conclusion that establishing a complex, which consists of child protection and development center, was the most effective way and launched a project 'Magic Mongolia'.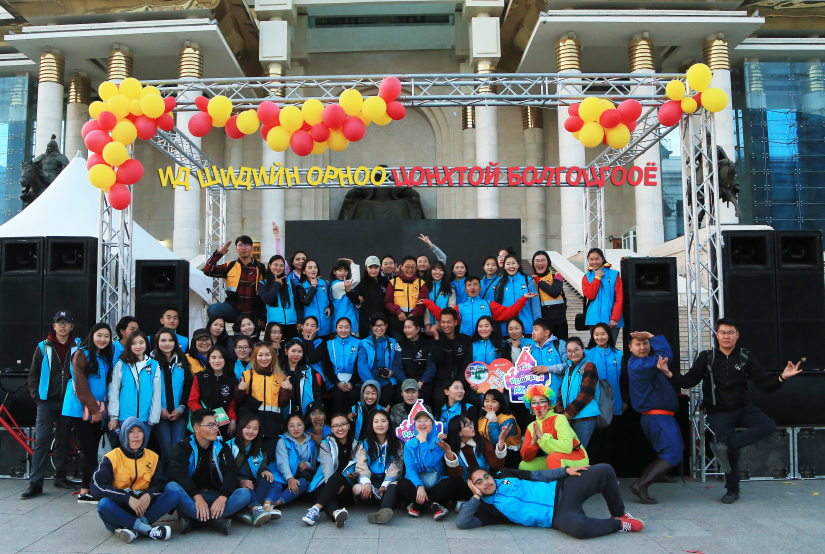 The purpose of the project is to create a safe-haven for vulnerable children via the child protection and development center in Bayankhoshuu, the most secluded and under-developed area of Ulaanbaatar city. Bayankhoshuu is also a district on the outskirts of the capital city, where the rates of domestic violence, alcoholism, and unemployment are very high.
The project was officially launched in January 2017 and the construction of the Magic Mongolia Child Protection and Development Center started in April 2017. The planning and building of the center was funded by a massive international grassroots movement, by the Mongolian people and, by in-kind donations of multiple national companies.
The opening ceremony of the center was held on September 15-17, 2017. The center consists of two eco-friendly buildings, playground area, small storage, basketball court, greenhouse, and yurt housing for the center's staff. The buildings are built in a sustainable fashion with zero emissions, and the ability to solely depend on solar energy during the summer months, zero land pollution, and eco-friendly water treatment and waste management systems. The center is also built in such a way that it is accessible for the disabled.
As of today, 62 children are getting involved in the kindergarten opened within the project. The center receives children from seven districts of the capital city and two provinces and children who became an object of all forms of violence including physical and sexual violence come to the center. According to Ch.Ganjavkhlan, founder and chair of 'Lantuun Dohio' NGO, 53 children were served by Magic Mongolia child protection center in 2018 while the center rendered services to 88 children as of November 2019.
Whereas, the 'Magic Mongolia 2' child protection and development center is going to be open soon in Uliastai or the 23th khoroo, Bayanzurkh district. It will be twice bigger than the previous one built in Bayankhoshuu.
With donation of MNT 740 million from Energy Resource LLC, the project team became available to carry out their second project. The second project launch ceremony was held on November 14, 2018 and construction work of the building commenced in April 2019.
The second Magic Mongolia center covers 4200 square meter and will be comprised of child protection and development center, sports complex, playground area, green area, garden and temporary accommodation.
Moreover, the center will be divided into three main sections:
• Environment or Green Area
• Children's section
• Family section
Works to create a green area 'Magical-mini park' started last spring concurrently with the construction work and around five thousand trees of 17 types have been planted. Number of companies, individuals and volunteers physically partook in the event. To make it successful, they worked together with professional gardeners.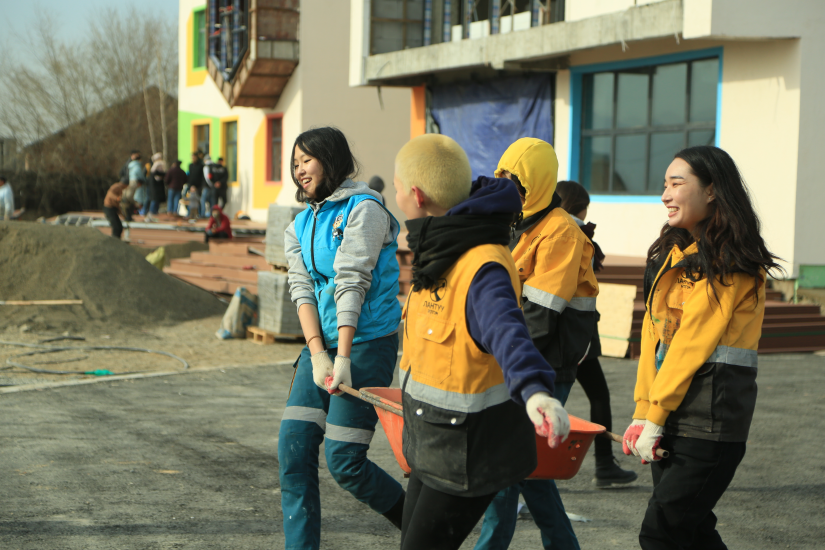 The section for family has not been built yet and it will be used for providing parents with industrial jobs. "What we observed on the Magic Mongolia 1 center was making change for only children is unsatisfactory. In other words, we considered that it is necessary to let children be together with their parents and develop them together. Therefore, we are planning a structure on the second center that will have public accommodation on the second floor and sewing workshop or work place for parents on the first floor," he said.
The child development center that covers 1400 sq. meter is also designed with mixed class for children with disabilities, violence prevention center, two kindergarten classes, training centers, and a library with the first coffee shop in ger area.
The project team also plans to build two larger greenhouses. The first center's staffs and kindergarten fully ensured their winter need with vegetables planted in the greenhouse.
Furthermore, both first and second Magic Mongolia centers aim not to emit any smoke. They installed solar power panels on the roofs and resolved heating and hot water supply with gas fired electric substation. In addition, the center will introduce smart waste management. Relevant companies and entities offered these technologies at discounted price.
As of today, works worth around MNT 2 billion have been fulfilled on the second project, of which MNT 511 million was conducted by companies with their donation.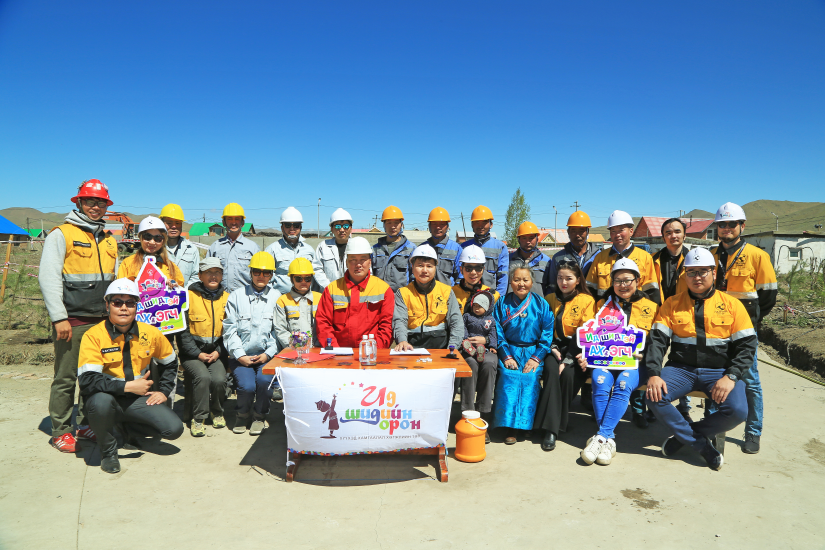 The construction works have been successfully running with donation of people and companies until today. The main building for the center has been completed; however, interior and other works have not been finished yet. Donation is still required for it, said Ch.Ganjavkhlan.
The project team is to hold opening of the 'Magic Mongolia 2' with open day events for public between November 23 and 27. The event will allow public to see what magic people have created all together within last six months and get acquaint with construction of the building. Moreover, documentary photo exhibition on current situation of child abuse will be presented and documentary films will be screened as well.
"We have to enlighten our society beforehand not after committing a crime. The second Magic Mongolia center will be aiming to become such an influential area," Ch.Ganjavkhlan emphasized.