Student development forum held
Society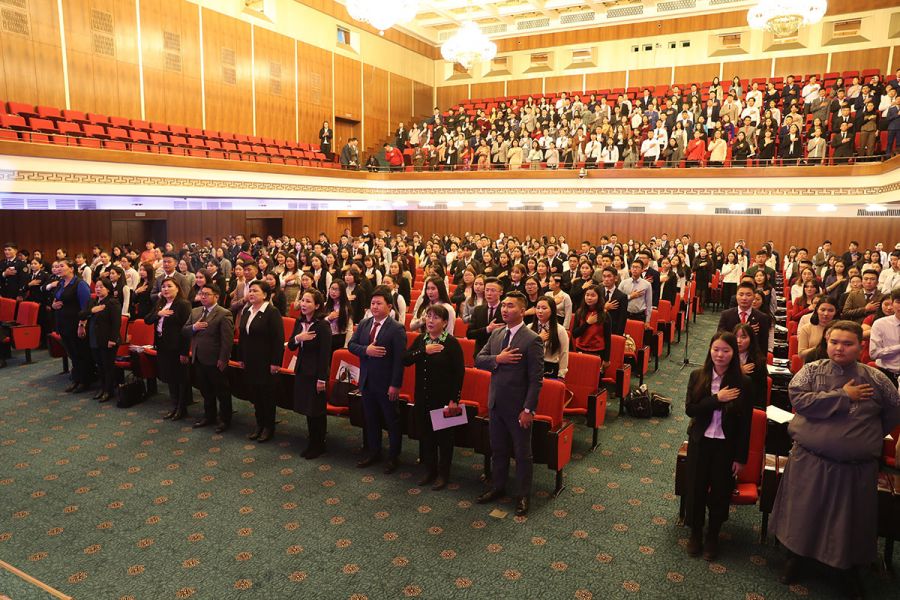 Ulaanbaatar /MONTSAME/ The Parliament Secretariat, the Mongolian Social Democratic Youth Union and 'Oyunlag' club co-organized a student development forum 'Mongol aspiration' on November 17 at the State House.

The third forum, which was organized on the occasion of International Students' Day, aimed to publicize initiatives of young people, hear views and stance of youths on youth development policy being implemented by the Government as well as to seek solutions for pressing issues.
Young people aged between 15-29 make up 25.5 percent of total population of Mongolia. According to the statistics, more than 157 thousand students are studying in 94 universities and colleges in Mongolia as of 2018.
The Parliament adopted a Law on Youth Development in 2017. Loans worth of MNT 13.1 billion has been given to 9231 students in total in 2018 as founding Education Loan Fund to invest in students. The Government is also implementing a national program 'Student with income'. You should consider these various programs, discounts and services dedicated to students and youths as an investment for your future and use them effectively, remarked MP and Head of Standing Committee on Social policy, Education, Culture and Science D.Oyunkhorol, during the opening of the forum.
In his speech, Speaker of the Parliament G.Zandanshatar cited that world economic growth, technological advance and timely changes are demanding new thinking, purpose and aspiration from youths. Therefore, youths should persevere and develop their talent and abilities apart from doing their jobs with creative mind. Youth's involvement is crucial to create a new tendency in education sector.
In addition, International Student Conference that was held in 1946 in Prague for the commemoration of patriotic Czech students, resolved to mark annual November 17 as International Students' Day.