Mongolian Doctors' Congress held
Society
Ulaanbaatar /MONTSAME/. In aims of defining solutions to the pressing issues of the health sector of Mongolia, the 6th Mongolian Doctors' Congress was organized under the auspices of the Prime Minister at the State House on October 25-26.

Of the over 52 thousand specialists working in the health sector, 11 thousand are doctors. The two-day congress was attended by over 800 doctors and nurses from all over the country. President Kh.Battulga and Prime Minister U.Khurelsukh sent a message to the participants of the Mongolian Doctors' Congress.
In his message, the President said, "We must prioritize the development of medical science and the health sector in order to fully exercise the citizens' rights to live in a safe, healthy environment as stated in the Constitution. It is concerning that Mongolia leads the globe in cases of certain diseases. Ever since I was elected as the president, I have put forth various suggestions on increasing the salaries of state servants, specifically doctors and teachers, creating the appropriate mortgage loan policy, and implementing program on apartments. I oblige the Minister of the sector and the government head to realize the proposals."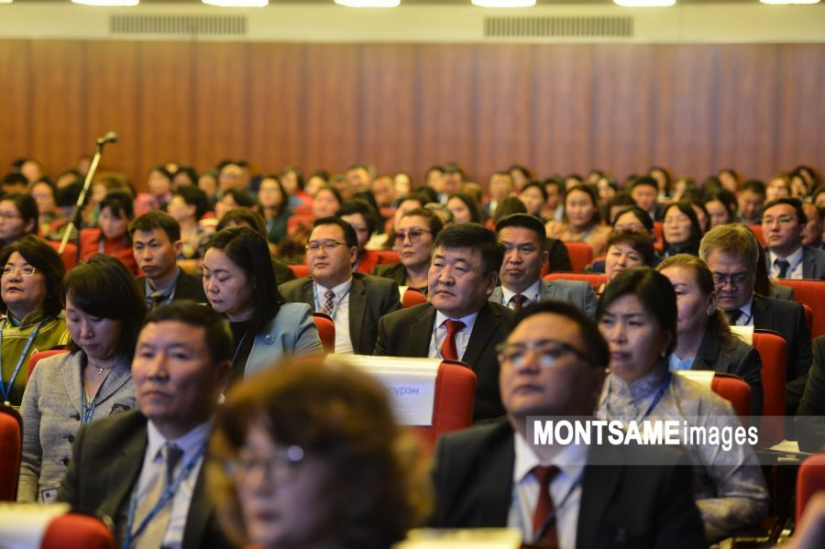 While the population of Mongolia was 600 thousand in 1921, it has now reached 3.2 million, with average life expectancy becoming 70.2, and various diseases have been eliminated as a result of the work done by the specialists of the health sector, highlighted PM U.Khurelsukh in his message. Noting that developing the health sector is one of the Government's objectives that are of utmost importance, he also underlined that 18 hospitals have been put into operation last year. Furthermore, a 300-bed children's hospital equipped with the latest technology, the Songinokhairkhan District Hospital, and the National Burn Center will be opened in the coming year, which will enhance the quality of the health care services being offered to citizens, and mentioned that the Government is focusing on increasing the salary of health care specialists and enhancing their social care.
At the congress, presentations were done on the current state of technology and innovation in the sector and its development, health care assistance and services being offered to the citizens of the capital city and soums. Afterward, a discussion was held, in which representatives of international organizations, such as WHO, UNFPA, UNICEF, ADB, World Bank, and World Vision, and private-owned health institutions and NGOs participated, discussing the current state of the health sector and measures to be taken in the future.