President Kh.Battulga: Participation of scholars is crucial for policy on minerals
Economy
|
Mining
Ulaanbaatar /MONTSAME/. The celebratory conference on the occasion of the 80th anniversary of the establishment of the geology sector in Mongolia took place at the State House on October 18.

President of Mongolia Kh.Battulga attended the conference and gave remarks, expressing his stance on the sector. In his remarks, President Kh.Battulga said, "The development of the geology sector has a large impact on the economy as well as the national security of Mongolia. Our lands and the resources inside it are the best guarantees for independence. It is the roots of our independence, freedom, development, and security.
It is geologists that discover and multiply the resources that are in our lands that are "...subject to national sovereignty and state protection" as stated in Article 6.1 in the Constitution of Mongolia. I consider that each of the newly discovered mining deposits must increase the amount of national wealth, and improve the economy. However, it has now become necessary to have the mineral resources, that were discovered and its amount estimated, to be approved by the globe that it is under the ownership of that nation--especially as public property.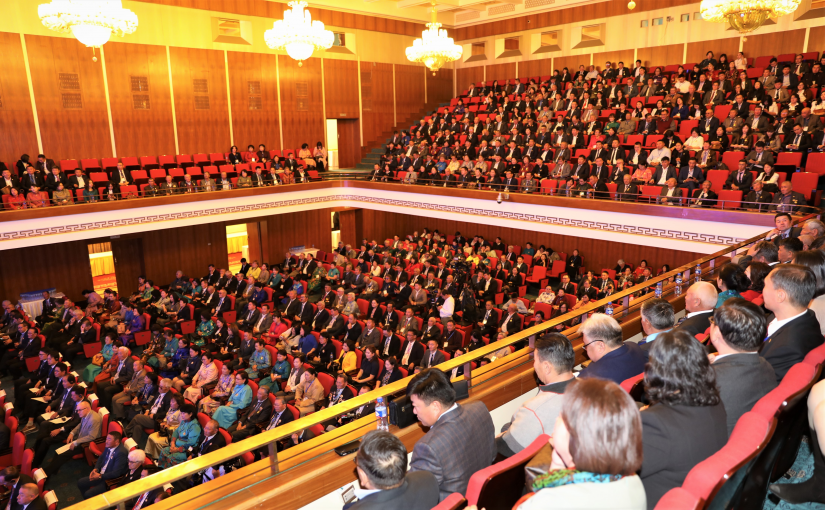 In the condition that a joint agreement is established on conducting mining at a location where mineral resources, of which amount was scientifically estimated, it is a property that must be considered as an investment from the side of Mongolia. For this reason, discussions should never be held on giving someone ownership of the resources, which are available in the land that is owned by all the people of Mongolia. The interests of our country must always be put first, and the benefits of the economy must be evenly distributed. And this is why we are facing our current situation, where we have to review the cases in which agreements on mining and usage of land violated Article 6.1 of the Constitution, and have it comply with the law."
The President then called for geologists to be the ones to foresee the future necessities of the world even when selecting their research topic and be the leaders in reducing poverty, evenly allocating the benefits of resources, and creating the conditions for a peaceful life.