Ambassador L.Purevsuren meets Director-General of the UN Office at Geneva Tatiana Valovaya
Society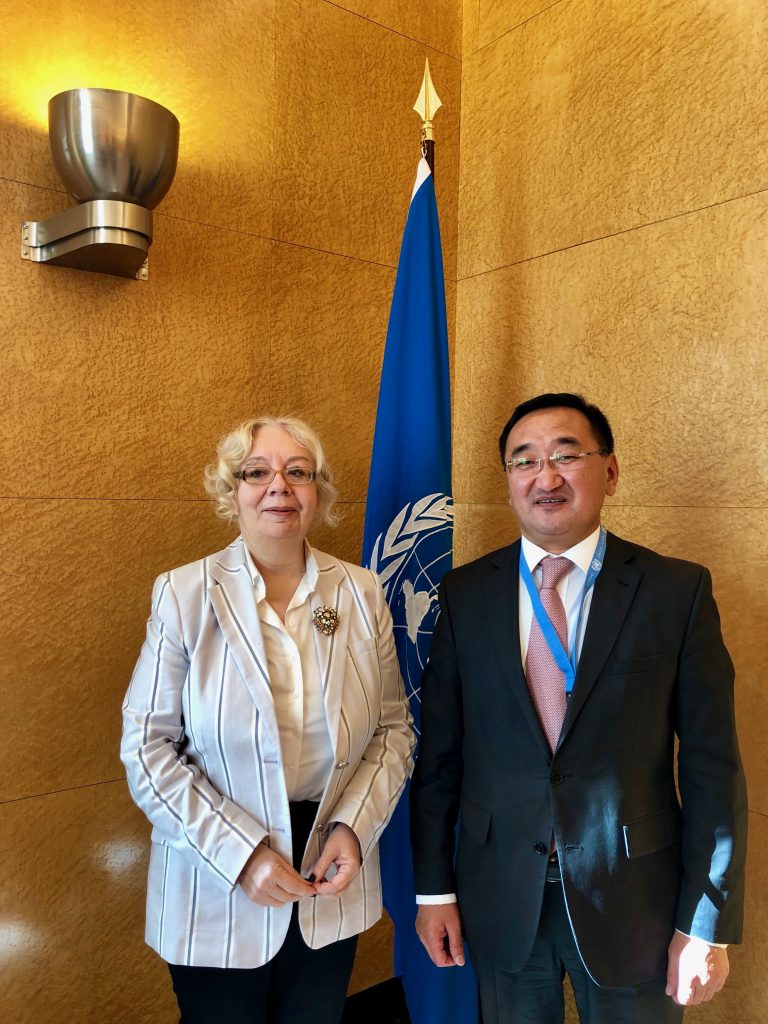 Ulaanbaatar /MONTSAME/ Mongolian Ambassador to the Swiss Confederation and Permanent Representative to the United Nations L.Purevsuren met with newly appointed Director-General of the United Nations Office at Geneva Tatiana Valovaya.
While introducing priorities of cooperation between Mongolia and the United Nations, Ambassador and Permanent Representative L.Purevsuren expressed request to mount a photo exhibition entitled 'The Mongol Empire's policy on religion' in May of next year at the UN Office at Geneva within the 800th anniversary of establishment of Kharkhorin city. The exhibition will straightly comply with the UN objective on promoting dialogue and mutual understanding among religions, he highlighted.
He also asked Ms. T.Valovaya to support Mongolians, who acquired adequate knowledge and education, on applying for a job at the UN Office at Geneva.
Underlining that the Government of Mongolia works actively in directions of multi-party cooperation Ms. T.Valovaya backed up to present the exhibition at the Geneva Office within the 800th anniversary of foundation of Kharkhorin city. For employing Mongolian citizens at the UN Office at Geneva, she emphasized that Mongolians have high professional and language skills.