British citizens run donation campaign to help Mongolian children
Society
Ulaanbaatar /MONTSAME/ On October 5, citizens of 'Barton on Sea' village of Great Britain organized a campaign to help Mongolian children for the 19th year.
Ms. Jacqueline Preis better known as 'Mrs. Mongolia' annually organizes the campaign together with her colleagues and send donation through Christina Noble Children's Foundation to target group of children in seven districts of Ulaanbaatar city.

Ms. Jacqueline Preis and her colleagues send monetary donation to over 100 children every month and back one child for about 10 years on an average. They also organize works to send children to foreign countries for treatment whose illness cannot be cured in Mongolia, cover their travel expense and provide necessary injections, medicines, vitamins and burn ointment to children in vulnerable situation.
Mongolians in Britain have been supporting the initiative of Ms. Jacqueline Preis since 2011. 'Nomadic Tunes' folk art band, dancer B.Dashmaa, painter Kh.Elbegzaya, freelancer Alfredo Trosino, little singer M.Nomin participated in this year's donation campaign by presenting national arts and selling artworks.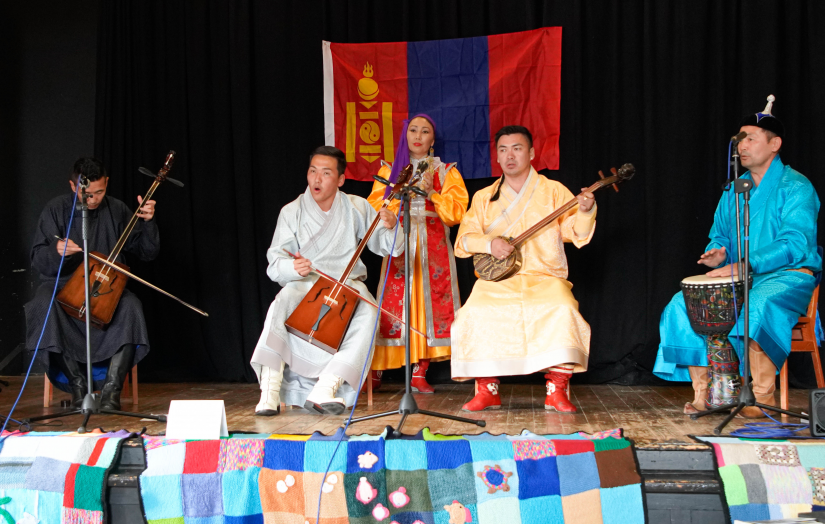 Through the campaign, they could raise donation worth GBP 1336 in total and Ms. Jacqueline Preis and community of Christina Noble Children's Foundation plan to present fully furnished gers to target group of households when they visit Mongolia in 2020.

Moreover, a London based photo studio 'G-StudioMN' backed up the campaign.