International Cashmere Wool Exhibition held In Ordos city
Economy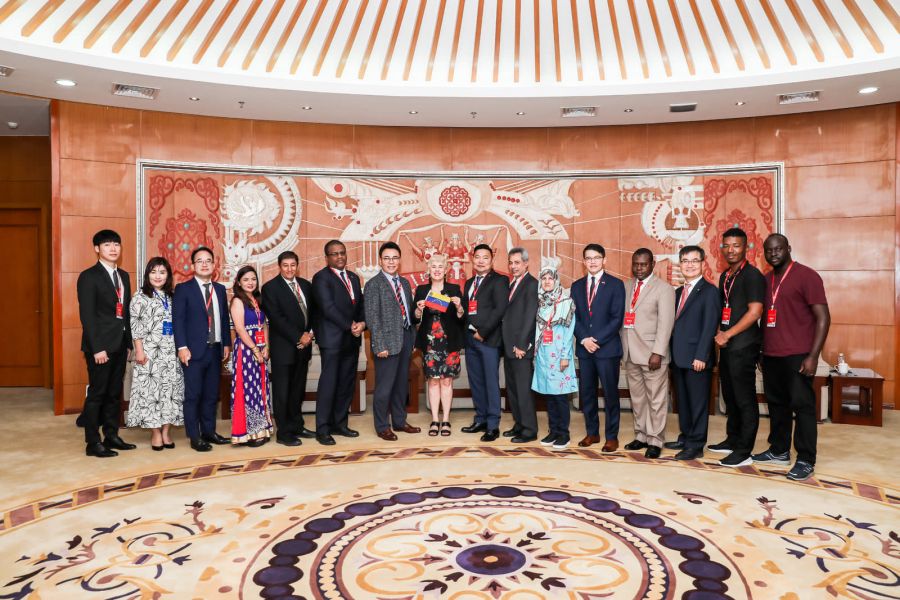 Ulaanbaatar /MONTSAME/ The China Council for the Promotion of International Trade Inner Mongolia Autonomous Region Committee and the City government of Ordos organized the International Cashmere Wool Exhibition in Dongsheng District of Ordos City in Inner Mongolia, China between August 8 and 12.
The event was attended by entities from over 10 countries including Mongolia, Australia, Nepal, Afghanistan, Italy, and South Korea and 229 wool and cashmere producers from 30 regions and provinces of China including Zhejiang, Ningxia, and Shangdong. 18 companies including Gobi JSC, Goyol Cashmere LLC, Natural Textile Group, and Khanbogd Cashmere LLC represented Mongolia at the exhibition.
In addition to promoting Mongolian wool and cashmere products to Chinese market, the Mongolian entities got information about the industry's future and new findings and deepened their partnerships with major Chinese and other international wool and cashmere companies by exchanging experience with them.
Deputy CEO of the Mongolian National Chamber of Commerce and Industry B.Namjilsuren addressed the opening of the event which involved officials from regional and provincial trade promotion committees and cashmere organizations of China.