Russian Channel One reports about children from Irkutsk staying at Nairamdal center
Society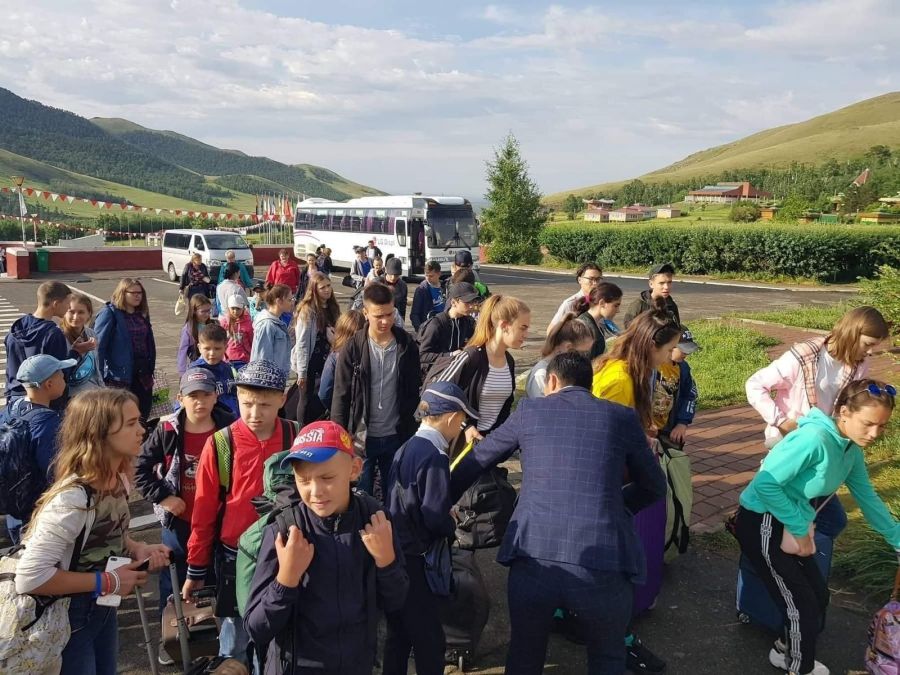 Ulaanbaatar /MONTSAME/ Russian Channel One reported about children from Russia's flood-hit region of Irkutsk, who are staying at Nairamdal International Children's Center. With support of President of Mongolia, the children are staying at the center.
The news told that Russian children are adapting to life in Mongolia quickly, learning a few Mongolian words and forgetting about natural disaster that they witnessed.
Teacher Oksana Yefimova said that the children quickly adapted to the new environment. There is no difference from being at their homes". She also thanked for hospitality of Mongolians.
The children are being served with five meals a day and cooks of the Nairamdal center added traditional Russian dishes such as borscht and solyanka in the menu.
The news also shows how the children from Irkutsk region are familiarizing with Mongolian culture and playing knucklebones.
A total of 42 children from Irkutsk region are staying at Nairamdal center. After staying at Nairamdal center for another week, the children will stay at 'Nairamdliin erdenes' summer camp in Erdenet city until August 25.
The reporters of the Channel One also met with some of graduates of Irkutsk State Medical University, who are working in hospitals in Ulaanbaatar. A total of about 300 graduates collected donations for victims of flood in Irkutsk region.