TOP-100 enterprises of 2018 ranked
Economy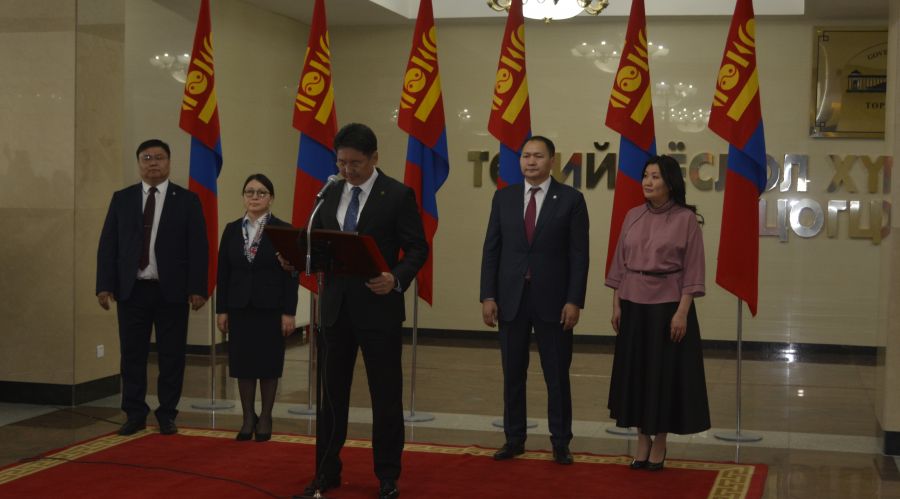 Ulaanbaatar/MONTSAME/. On May 17, the MNCCI and the government of Mongolia co-organized the annual ceremony of ranking the TOP-100 enterprises in Mongolia, in the State House. It was the 18th edition by alone and the fourth edition together with the government. Prime Minister Mr. U.Khurelsukh attended the ceremony and congratulated the honored enterprises on behalf of the government and on himself for being figureheads in the country's socio-economic development and at their areas.

"In collaboration with our business people and companies, the Mongolian government has been successfully implementing goals for macro-economy and improvement of the investment environment which are reflected in the Governmental Action Plan and in the Program on Restoration of National Economy. The credit rating of Mongolia improved last year, reaching B3 scale, and it creates a pleasant environment for Mongolian commercial banks and companies to run their business." The PM said.
"According to a preliminary performance of the Q12018, the Mongolian GDP growth reached 8.6 percent, which was the peak level over the last five years. As the head of the cabinet, I would like to emphasize that contributions of the TOP-100 enterprises is increasing and I thank all the honoured enterprises for your significant contributions." he said.
Chairman of the MNCCI Mr. O.Amartuvshin congratulated the top enterprises on behalf of the MNCCI and its members, and then said they have been making up the largest portion of the country's tax income and being an engine of the national economy.
"There is no other way to accelerate the economic development and to beef up the PPP except supporting these TOP-100 enterprises. In turn, the leading enterprises have to back SMEs and expand markets. The TOP-100 enterprises make the tax fundamentals stronger, while SMEs should keep and maximize workplaces." O.Amartuvshin said.
"The list of TOP-100 enterprises for 2018 clearly shows that the size of sales income reached MNT 30 trillion, increasing by MNT 5 trillion against 2017. It makes up 96 percent of the Mongolian GDP. In addition, the size of tax paid by the top enterprises reached MNT 4.1 trillion, increasing by 29 percent. It equals to a half of the total tax revenue. By a classification of the enterprises, business action of the mining industry and works of their suppliers considerably increased. From the next year, indicators of the social responsibilities will be greatly considered as the most important criteria to select top enterprises." he said.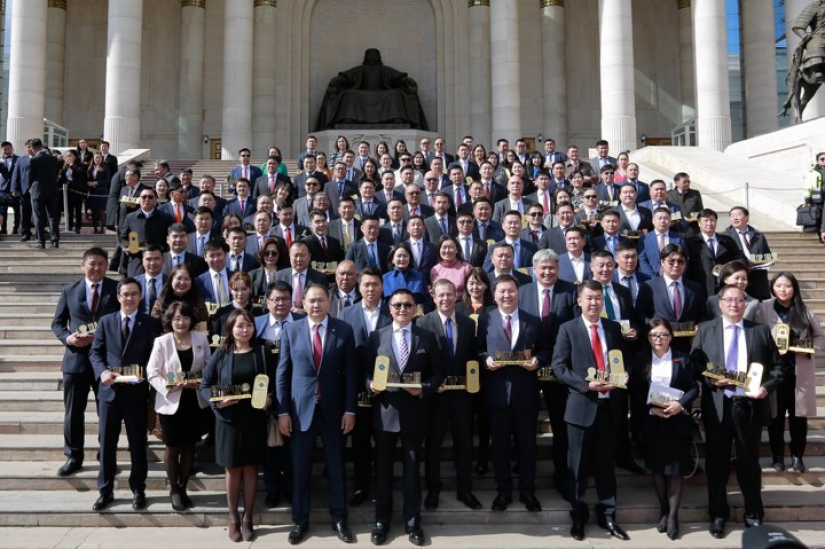 The TOP-100 enterprises of 2018 were selected after a consideration of five major criteria--annual income, tax paid to the governmental budget, the number of insurance payers, the size of earnings and capital--based on official statistical data collected from the Ministry of Finance, the General Department of Taxation, the Customs Agency, the Social Insurance General Office, the National Statistical Office, the General Authority for Intellectual Property and State Registration and the Financial Regulatory Commission.
source: mongolchamber.mn